Tom Cruise Has Supported the Film Industry by Starring in 44 Films Grossing $4.4 Billion; Now He Has a Message to Theater Operators
Tom Cruise is the last real movie star and a boon for cineplexes.
Tom Cruise movies are still premium events. Many of his modern characters are ultra-competent heroes who save the day when no one else can, and his life has begun to resemble his art on a slightly less important stage. After a tough couple of years for movie theaters, Cruise has stood up to be the leader multiplexes need. (It's not necessarily true, but don't let facts get in the way of a good narrative.)
The film industry has changed drastically in the past decade, and Cruise is the last megastar resisting the lure of streaming to stay on the big screen. He has used his unique place in the culture as leverage to get paid handsomely, but considering the early returns for Top Gun: Maverick, it's a privilege Cruise will keep well into the future. 
Tom Cruise is the last real movie star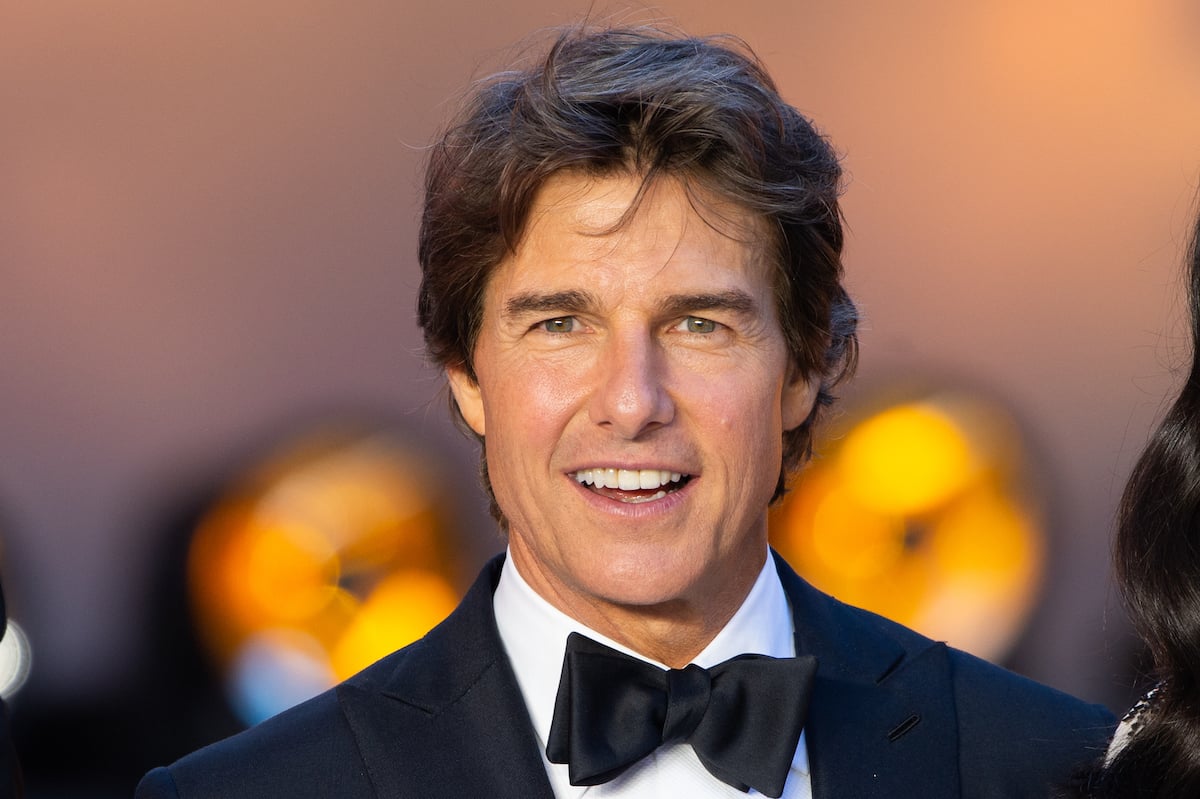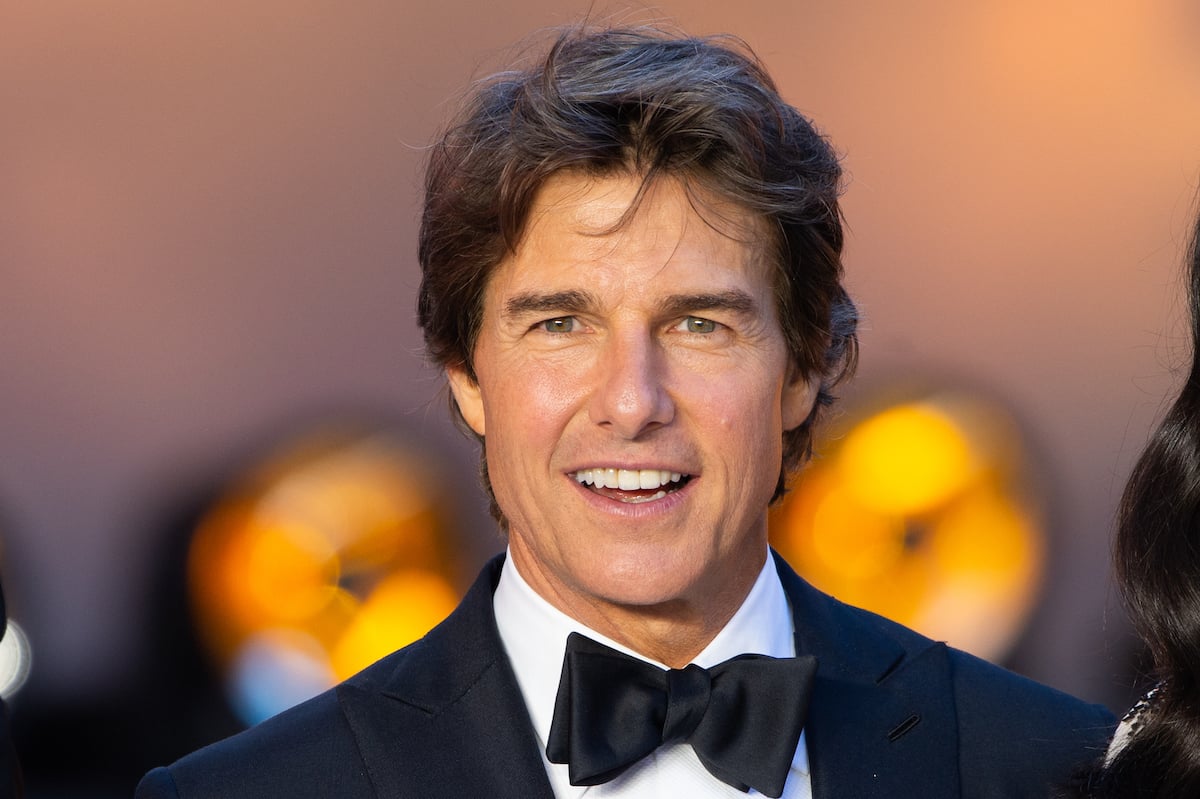 After enticing viewers with glimpses of unreal stunt work and action setpieces for just over two minutes, the trailer for Top Gun: Maverick ends with a final message reminding us of the release date captioned by the phrase "Only in theatres." Those three words represent a massive victory for Tom Cruise. 
The movie has been finished since 2020, but there was never a prospect of Maverick being moved onto a streaming platform on release day, in part because Cruise threw his body in front of anyone who dared to consider the move. 
Cruise's connection to Scientology and his couch-jumping antics could've made him a pariah in the blockbuster filmmaking world, but the actor moved past it by becoming the most ambitious action star of the past decade. (What other actor could semi-credibly talk about making a movie in space?)
"He eats, sleeps, and dreams this job," said Wyck Godfrey, the former president of production for Paramount in a profile about Cruise for The New York Times. "There is nothing else that takes his attention away. He outworks everyone else. He knows every detail."
Reboots and remakes have always been part of Hollywood, but major studios are now more obsessed with nostalgia than ever. Appeals to the past are the safest way to get attention as dozens of new projects are released on disparate streaming channels every week, and the sun-blocking dominance of the Marvel Cinematic Universe shows the financial upside of presenting characters that fans already have a relationship with.
As a result, the idea of a traditional movie star who could get any movie made and persuade people to see it, especially in a theater, off their presence alone is nearly extinct. Cruise possesses a cachet no other actor has, and he puts the work in to maintain his aura. 
"He's one of a dying breed that will literally work the world and treat the world as though each region is massively important. Because it is," said Chris Aronson, Paramount's president of domestic distribution. "So many others roll their eyes. 'I don't want to do that.' With Tom, it's always built-in. It's a massive undertaking. But it pays off. It's why he has legions of fans around the world."
Tom Cruise has parlayed his status into unique box office deals
Cruise's savior complex comes with a hefty salary. He was reportedly paid between $12 million and 14 million to star in the movie, but that isn't the end of his payday. 
The actor is one of the few who still commands first-dollar gross. That means he gets a percentage of the box office gross as soon as his projects hit theaters. If the movie is a hit, he makes more money. By contrast, most actors are paid upfront and get additional pay only if their films hit specific benchmarks at the box office.
Cruise has earned this special treatment. According to Box Office Mojo, his 44 movies have brought in $4.4 billion in the United States and Canada alone. And right now, Hollywood needs every success story it can muster. 
Despite the prevalence of streaming, movie theaters are on the rise
The pandemic is an existential threat to the movie theater. People are more comfortable waiting to watch a movie at home in their own time. Theater owners did tell CNBC that ticket sales are back on the upswing, but the films leading that revival — The Batman, Sonic the Hedgehog 2, and Spider-Man: No Way Home — are based on pre-existing characters and laden with computer-generated special effects. 
Maverick is different. Yes, it's a sequel, but Top Gun came out 36 years ago, so in the eyes of most, it's basically an original IP. Tom Cruise and other cast members really learned how to fly planes, giving the movie a more tangible feel than the standard big-budget action flick. 
As always, Cruise is excited about the challenge. He sent a video message to theater operators at their annual conference in Las Vegas at the end of April. He showed some footage of his next movie, Mission Impossible – Dead Reckoning Part One, and introduced the first public screening of Maverick. 
"Let's go have a great summer," he said before flying off into the horizon in his own plane. The man knows how to put on a show.
Maverick is another massive hit in the actor's filmography. It made $124 million on opening weekend, Cruise's best domestic debut.