Tom Cruise's Wedding Gift To Katie Holmes Set Him Back $20 Million
Tom Cruise and Katie Holmes had what appeared to be a fairy-tale romance. After only seven weeks of whirlwind dating, they announced that Holmes was pregnant. Shortly thereafter, the couple became engaged atop the Eiffel Tower.
In 2006, they held a decadent wedding ceremony in an Italian castle. It seemed the power couple had it all, with unending fame and fortune at their disposable. Known for living a lavish lifestyle, Cruise proved his generosity before the nuptials by giving Holmes an extravagant wedding gift.
Hollywood's power couple
Cruise has been lighting up the big screen ever since 1983 when he slid across the floor in his underwear in Risky Business. For the past three decades, he has sealed his fate as a major player in Hollywood with an estimated net worth of $570 million.
He has starred in blockbuster films such as Top Gun, Jerry Maguire, A Few Good Men, and Rain Man. The bankable actor has produced and starred in the Mission: Impossible franchise which, according to Forbes, has grossed $3.578 billion at the worldwide box office.
Holmes (41) is best known for her role as Joey Potter in the hit series, Dawson's Creek, which aired from 1998 to 2003. With an estimated net worth of $25 million, Holmes has established herself as a formidable actress in both television and film.
She has had numerous endorsement deals with companies such as The Gap, Coach, and Garnier. Holmes has her own clothing line and is co-owner of Alterna Haircare, for which she is the official ambassador.
The highly-publicized divorce
In 2012, Holmes shocked the world with news that she was filing for divorce from her Mission Impossible husband. CBS News reported that Cruise was "blindsided" and had no idea that his wife wanted out of the marriage.
There are countless rumors of why the marriage dissolved. Some speculate that Cruise was planning to send their child to a Church of Scientology elite training camp. Holmes was furious and sought to dissolve the marriage immediately. She acted swiftly, filing papers in New York and asking for sole custody of their daughter, Suri.
Once the dust settled and divorce papers were finalized, Holmes walked away from the marriage with full custody of their daughter and $4.8 million in child support. A rock-solid prenuptial agreement protected the heartbroken actor's assets from being disbursed. Holmes declined offers of spousal support in exchange for total control of their daughter's upbringing.
Cruise's $20 million wedding gift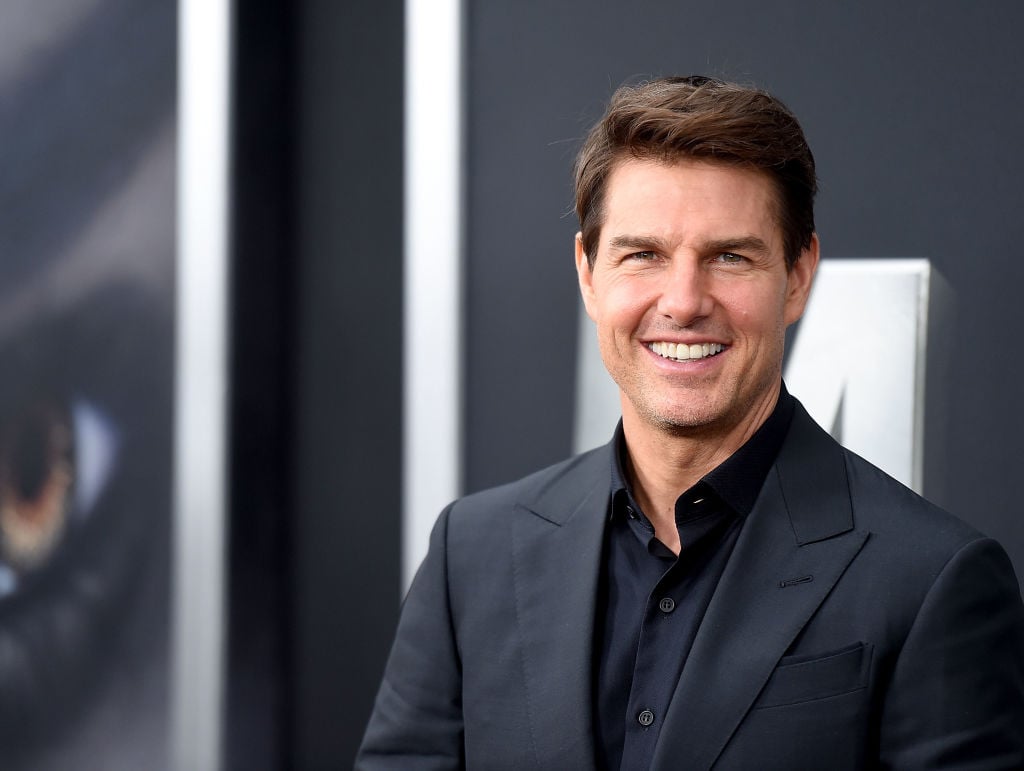 Most grooms elect to give their bride-to-be a romantic gift as a symbol of their endearing love. In typical Cruise fashion, he chose to go the extravagant route with his wedding gift to Holmes.
Tabloids reported that the Top Gun star gave Holmes her own private jet. The customized Gulfstream airplane was valued at $20 million.
It's reported that Cruise wanted to share his love of flying with his new wife. An insider said: "Tom wanted to come up with the most amazing wedding gift ever, something that would make her life so much better than a big diamond on her finger."
Apparently, the Dawson's Creek alum got the bling and the jet. Her 5-carat engagement ring was worth a reported $1.5 million.
Immediately following their separation, Holmes and her daughter left the extravagance of California to start a new life in New York City. Holmes traded in her lavish lifestyle, which included private jets, in exchange for subway rides to her favorite yoga class. Cruise added the expensive wedding gift to his collection of luxury items, and Holmes got to keep their daughter.