Tom Hanks Admitted He Isn't Always the Nice Guy Fans Think He Is
Following the blockbuster heyday of the 1990s, only a handful of actors were popular enough to guarantee a hit. One of these stars was definitely Tom Hanks, whose everyman persona and impressive range secured his place among Hollywood elite. The actor is famous for being incredibly nice. But even Hanks himself admits that reputation isn't always accurate.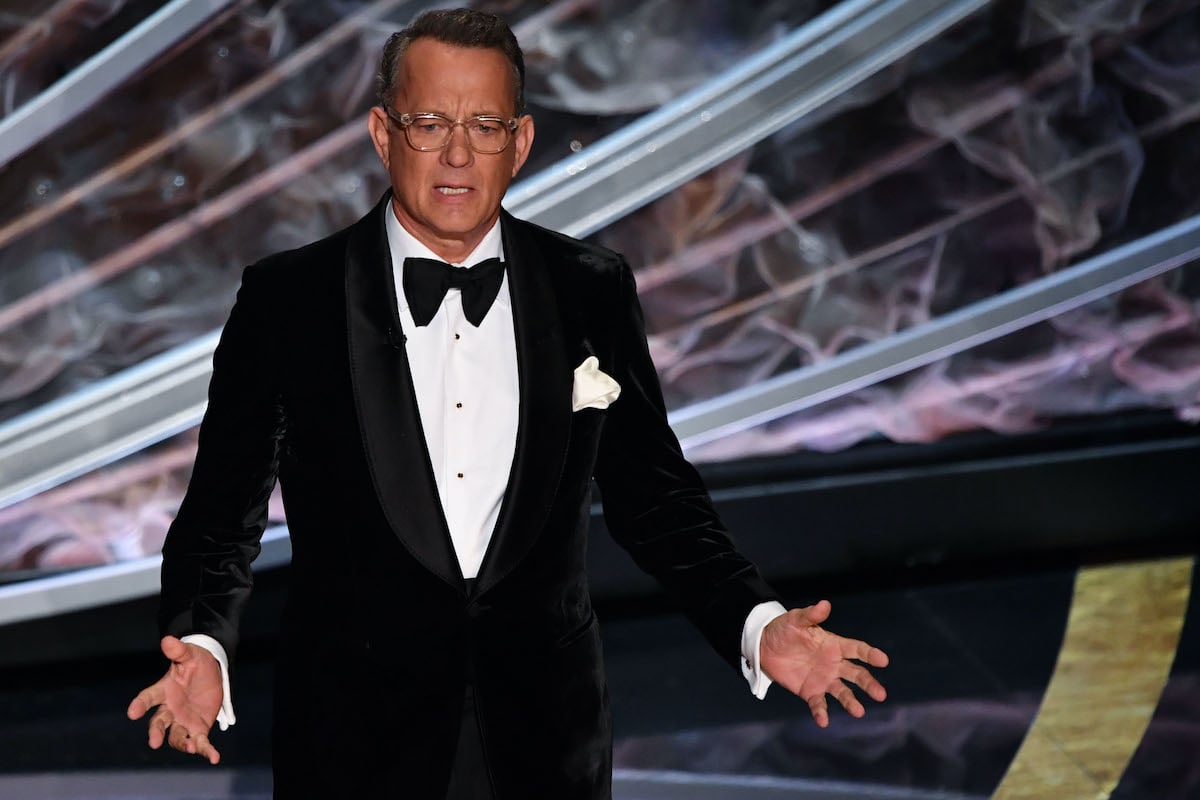 Tom Hanks one of the most popular big-screen leading men
Early on, Hanks — then best known for his sitcom Bosom Buddies — was primarily a comedy star. Even mainstream hits such as Splash and Big kept him firmly within that genre. In fact, Hanks didn't truly establish himself as a dramatic lead until 1993's Philadelphia, for which he won his first Academy Award. The following year, he won a second for Forrest Gump.
For nearly a decade, every movie starring Hanks in the lead was a box office smash. Apollo 13, Saving Private Ryan, You've Got Mail, The Green Mile, and Cast Away were among that post-Oscar string of hits. Though Hanks no longer guarantees a hit, he continues to impress audiences and critics with movies such as Captain Phillips, Bridge of Spies, and Sully.
RELATED: 'Seinfeld': This Scene-Stealer Once Had a Surreal Encounter with Tom Hanks
The actor has developed a 'nice guy' reputation over the years
Throughout many of his roles, Hanks has played a good-natured, upstanding professional. Whether it's as journalist Ben Bradlee in The Post or his Oscar-nominated turn as Fred Rogers in A Beautiful Day in the Neighborhood, Hanks nearly always plays a do-gooder or some sort. And his affable screen presence bled into how audiences assume Hanks really is.
In fact, whenever the actor plays against type, the movie often underperforms. Take, for instance, 2004's The Ladykillers, in which Hanks plays a Southern con man. Or 2017's The Circle, where he is CEO of a suspicious tech company. Audiences don't want Hanks to play a villain or anti-hero. But the actor isn't nearly as black and white as fans might think.
RELATED:
Why Disney Is Being Sued Over 'Toy Story 4'
But Tom Hanks admits he doesn't always live up to that persona
And the pressure of audience perception isn't lost on Hanks. In fact, the actor has often struggled to live up to his "nice guy" image. And in a 2006 interview with Saga magazine (via WhatCulture), Hanks revealed he's a lot more complex than his fans would expect.
"I don't particularly want to admit to the world I can be a bad person. It's just that I don't want anyone to have false expectations. Moviemaking is a harsh, volatile business and unless you can be ruthless too, then there's a good chance you will disappear off the scene pretty quickly. Appearances can be very deceptive — particularly in Hollywood."
As surprising as that might be to fans, Hanks has a good point. Too often being a "nice guy" is equated with being a push-over. And the actor, it seems, isn't afraid to stick to his guns or fight for what he wants. As he says, he likely wouldn't have become the icon he is without that drive.