Tom Hanks Admitted He Was Part of the Problem with His Worst Movie
Tom Hanks is beloved by millions the world over. The actor has been a fixture on the big screen, countless awards — including two Oscars — to his name, and a reputation as "America's Dad" and one of Hollywood's nicest guys. Many of his movies have left a lasting mark on the business, but even Hanks isn't without his box office flops. And the actor even admitted his role in making his worst movie an undisputed failure with audiences and critics.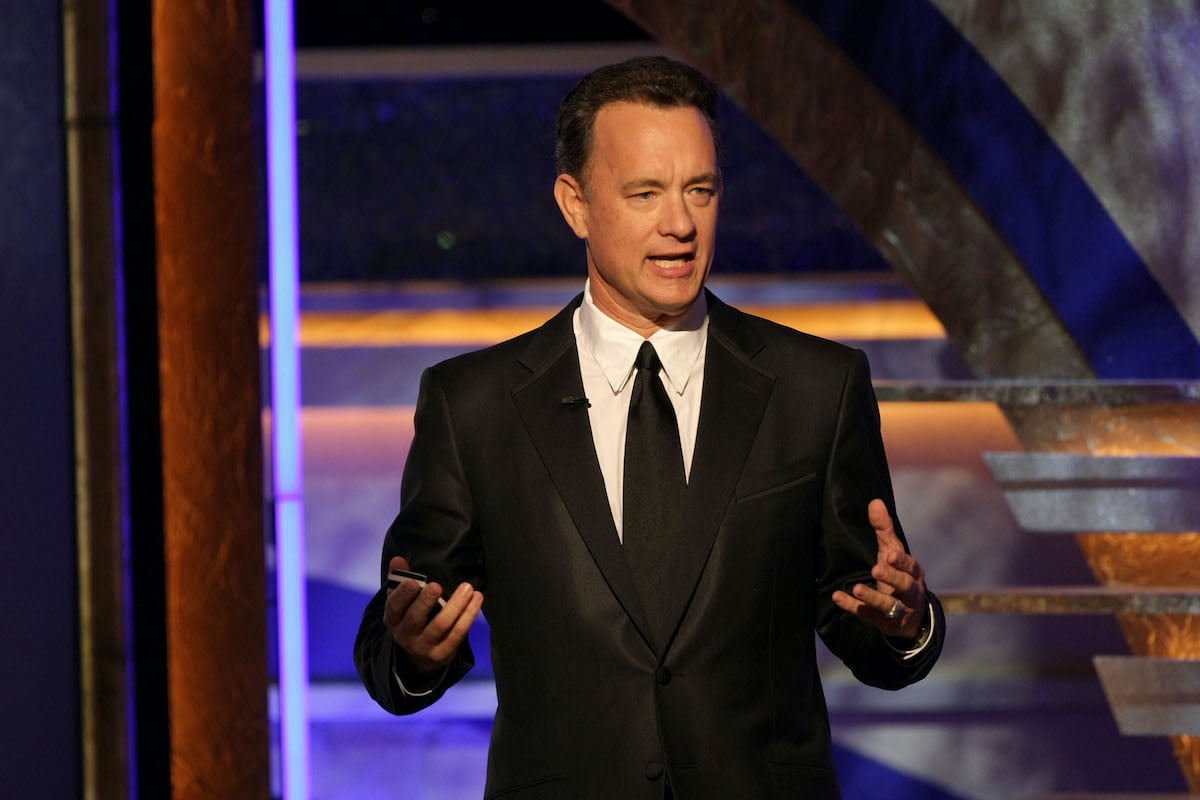 Tom Hanks has starred in a ton of hit movies
Back in the early 1980s, Hanks seemed like the unlikeliest Hollywood icon. The actor was one of two leads on TV's Bosom Buddies, and it wasn't until 1984's Splash that he landed his first big-screen leading role. That film — along with 1988's Big — established Hanks as a comedy star. And a few years later, the one-two punch of Philadelphia and Forrest Gump announced his range as a dramatic actor as well. He won Oscars for both movies.
Since then, Hanks has been one of Hollywood's most versatile stars. He's since lent his everyman sensibility to both romantic comedies, hard-hitting dramas, and historical epics in equal measure. Films such as You've Got Mail, Captain Phillips, and Saving Private Ryan — as well as, more recently, the kind-hearted A Beautiful Day in the Neighborhood — have kept audiences coming back for more time and again.
RELATED: 'Big': Tom Hanks Improvised 1 of the Classic Movie's Funniest Moments
But the actor was a problem in his worst movie
But between his comedic breakthrough in Big and his dramatic ascension with Philadelphia, Hanks delivered what he considers his worst movie. The film in question? 1990's The Bonfire of the Vanities, a satirical black comedy co-starring Bruce Willis and Melanie Griffith. Hanks reportedly said he knew he'd "never do a movie as bad" as this one and even went so far as to cop to his own role in the movie's failure.
"When we were making it, that movie was huge. We couldn't make a move anywhere in New York City. Everybody was talking about it. Everybody was miscast, me particularly. Brian De Palma deals with iconography more than filmmaking. He is the most uncompromising filmmaker — both in a good way and a bad way — that you'll ever come across. This is the guy who made Scarface. So his take on it was just one of those things. You can't take a book like [Tom Wolfe's] that has changed the way people talk and think and change it into a palatable movie, or alter the thrust of what the source material is talking about. It may not translate in a way that is going to work."
De Palma's movie reportedly cost $47 million — a pretty high budget for 1990 — and earned only $16 million domestically, according to Box Office Mojo. Moreover, it get ravaged by critics, who left the film with a 16 percent rating on Rotten Tomatoes. Thankfully, the movie's poor reception didn't slow Hanks' rise to the A list much. One of his next projects was an acclaimed supporting performance in A League of Their Own.
RELATED: Tom Hanks Thought This Classic Comedy Was 'Going Straight to Video'
Tom Hanks has since taken more creative control
Perhaps inspired in part by experiences like The Bonfire of the Vanities, Hanks has continually taken on a larger role behind the scenes. In 1996, he wrote and directed That Thing You Do! And he repeated that double-duty act with 2011's Larry Crowne opposite Julia Roberts.
In addition, Hanks has been an active producer for decades, working on both his own movies and others. These include Cast Away, My Big Fat Greek Wedding, Charlie Wilson's War, and Mamma Mia! Most recently, he retains a screenplay credit on his 2020 war film Greyhound.