Tom Hanks Almost Lost 1 of His First Lead Roles to Another Future A-Lister
Tom Hanks nearly lost one of his first lead movie roles to another future A-list movie star.
Tom Hanks has headlined so many unforgettable movies. Of course, the iconic actor has appeared in his share of box office flops too. Hanks' career is even loaded with tidbits of roles he almost landed or ones he nearly missed out on. In fact, the actor was close to not starring in one of his earliest lead roles. And among those who could have taken that part instead is another future A-list movie star.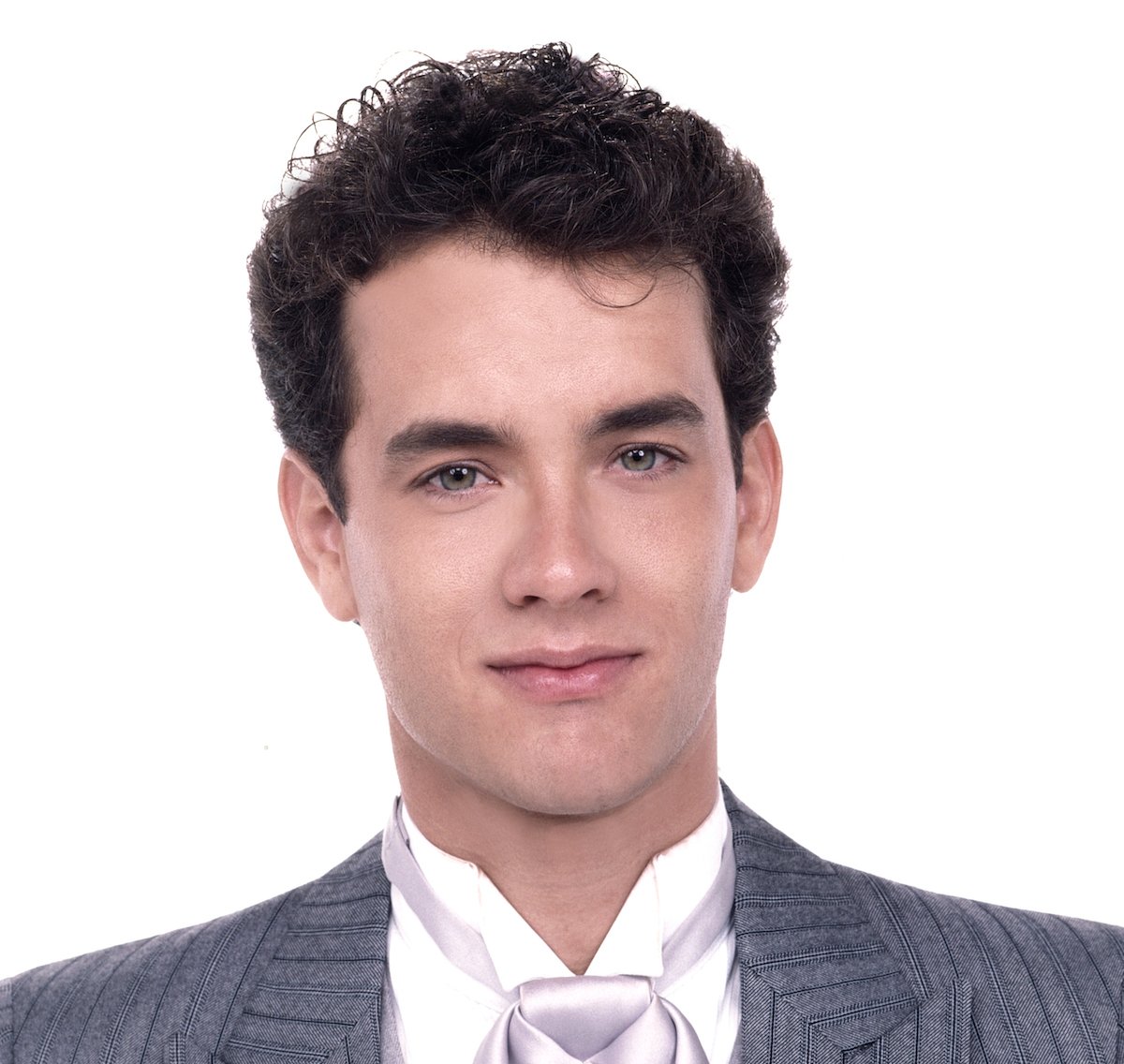 Tom Hanks rose to fame as a 1980s comedy star
Hanks hails from TV's Bosom Buddies and made his film debut in the 1980 horror film He Knows You're Alone. From there, it took a few years for the actor to really come into his own as a movie star. But after 1984's Splash and especially 1988's Big, his leading man status was all but confirmed. Of course, that was merely the beginning of what would become a legendary run in Hollywood.
Throughout the 1990s, Hanks won two Academy Awards for Best Actor, headlined a string of box office hits, and even stepped behind the scenes as a writer, producer, and director. And more recently, Hanks has grown into his role as "America's Dad," playing elite professionals in movies like Captain Phillips, Sully, Bridge of Spies, and Greyhound. He's even played Walt Disney and Fred Rogers, both distant relatives of Hanks himself.
Another rising actor nearly starred in 'Bachelor Party'
But long before all of that, Hanks started his movie career firmly in the world of comedies. In fact, the same year as Splash, he led the raucous sex comedy Bachelor Party. The film stars Hanks as a groom-to-be whose friends throw him a wild bachelor party to celebrate his upcoming nuptials. And according to Vulture, Hanks nearly lost the role to a wide range of up-and-coming talent, including a young man named Jim Carrey.
At the time, Carrey was still hoping to break into Hollywood. In 1984, he starred on the short-lived sitcom The Duck Factory, his first Hollywood production. And the very next year, he played a teen who becomes targeted by a vampire (Lauren Hutton) in his own supernatural sex comedy, 1985's Once Bitten. Considering he and Hanks were at similar places in their career at the time, it's easy to see Carrey serving as a solid stand-in for Bachelor Party.
Jim Carrey's own breakthrough took another decade
If Carrey had starred in Bachelor Party, the actor might have become a household name much earlier. After all, the movie earned $38 million against a production budget of just $7 million, according to Box Office Mojo. As it stands, Carrey wound up taking supporting roles in Peggy Sue Got Married, The Dead Pool, and Earth Girls Are Easy before joining Fox's In Living Color.
That hit sketch comedy show gave Carrey the launchpad he needed to take another stab at becoming a movie star. 1994's Ace Ventura: Pet Detective, The Mask, and Dumb and Dumber all put Carrey front and center. And all three movies were huge box office hits, kicking off years of Carrey's reign as one of Hollywood's most bankable stars. So while he lost Bachelor Party to Hanks, let's just say both actors ended up doing just fine in the end.