Tom Hanks' Biggest Hit Isn't What Fans Probably Think It Is
Tom Hanks is known for two things. First, the actor has earned a reputation as one of Hollywood's nicest stars. And second, he has built a career teeming with countless iconic hits. But even the two-time Oscar winner's biggest fans might be surprised to learn which of his movies are the most successful. Here's a closer look at Hanks' filmography.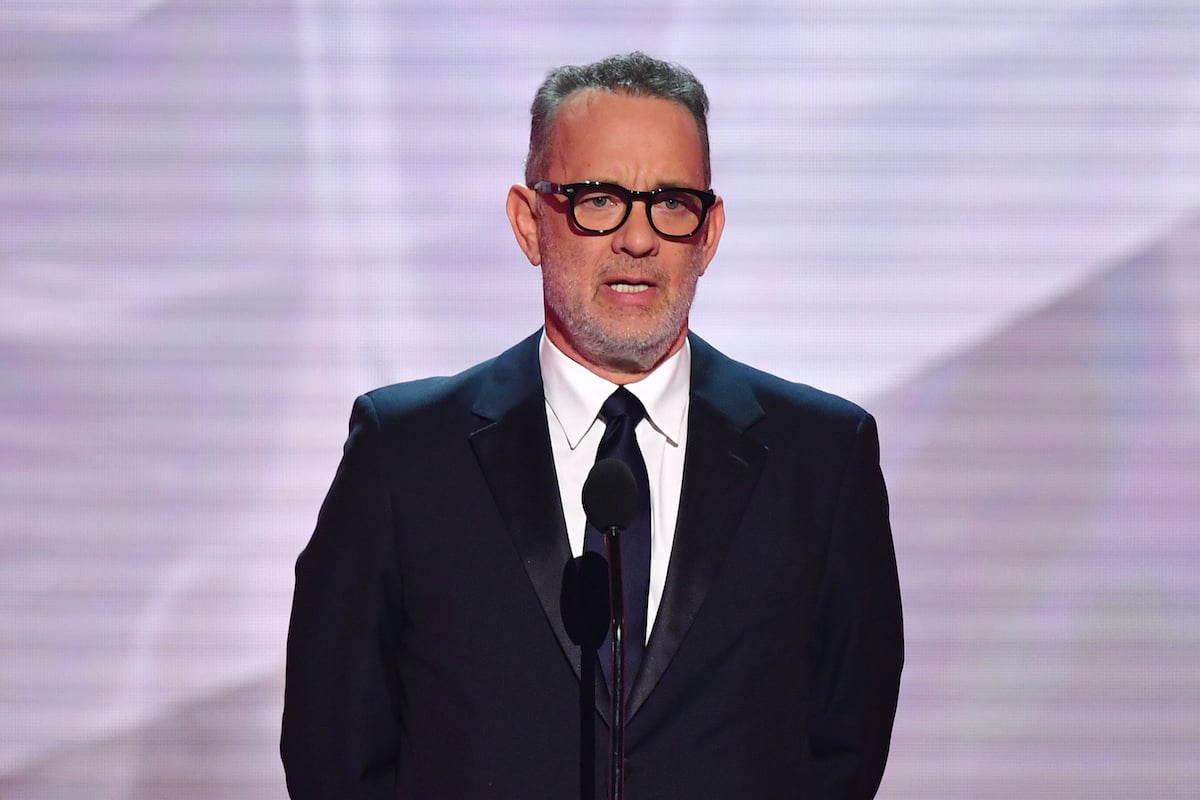 Few actors are as beloved or successful as Tom Hanks
Hanks has come an incredibly long way since his 1980 debut in the little-known slasher film He Knows You're Alone. But his TV work on Bosom Buddies and guest spots on Taxi, Happy Days, and Family Ties set the stage for his break into movies with 1984's Splash. Of course, Hanks' career exploded in the early 1990s, with a run that catapulted him onto the A-list.
Films such as Sleepless in Seattle, Philadelphia, and Forrest Gump secured Hanks as one of Hollywood's go-to leading men. His affable charm and range likened the actor to classic stars such as Jimmy Stewart. And with more recent efforts, Hanks has developed a reputation for being "America's Dad." But which of his many hits is his biggest commercial success?
Which of Tom Hanks' movies is the actor's biggest hit?
According to The-Numbers.com, Hanks' biggest movie is actually 2019's Toy Story 4. That movie is perhaps the least-beloved of the Disney and Pixar franchise. Yet, its place atop the list makes sense given its $1.1 billion gross is unadjusted for inflation. 2010's Toy Story 3 takes second place with a box office take only slightly less than its sequel.
Finally, Hanks' third-biggest hit gets into his live-action work. Heavy-hitters Forrest Gump, Saving Private Ryan, and Cast Away all make the top ten. But it is 2006's The Da Vinci Code that remains the actor's most successful live-action project. With $768 million worldwide, the movie was a phenomenon upon its release. But it hasn't exactly stayed popular since then.
After all, Hanks reprised the role as Robert Langdon in other adaptations of Dan Brown's best-selling novels. Angels & Demons was a hit in 2009, with a $490 box office take. But 2016's Inferno proved the franchise had fallen off quite a bit. Though its $220 million worldwide gross demonstrated solid support internationally, Inferno made only $34 million domestically.
What is Tom Hanks' latest movie?
Despite the coronavirus (COVID-19) pandemic, Hanks has still remained a fixture in the business. The actor's war movie Greyhound found a home on Apple TV+. And later in the year, he starred in the Oscar-nominated Western drama News of the World.
The actor has several more projects in the works, most notably Disney's live-action Pinocchio. The story, of course, has been told many times. But in this version, Hanks reteams with director Robert Zemeckis (Forrest Gump) to play puppet-maker Geppetto. The movie is now filming.