Tom Hanks' Brother Has Played His 2 Most Iconic Movie Roles
Whether deserved or not, Tom Hanks has a reputation for being the nicest guy in Hollywood. He has also amassed an impressive body of work, with countless hits and several iconic characters under his belt. Not just anyone can step into Hanks' shoes when it comes to his famous characters. But his brother, Jim Hanks, however, has played his two most beloved roles.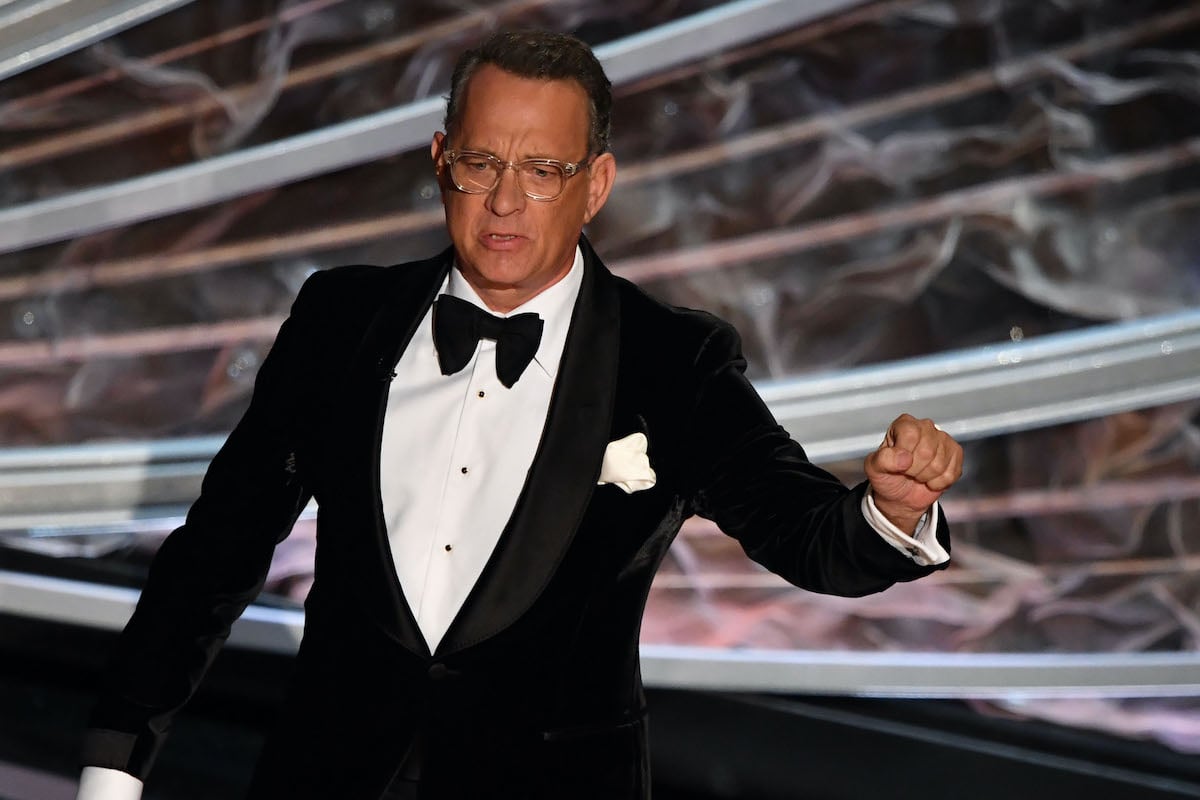 Tom Hanks has headlined so many blockbuster hits over the years
Even before Tom Hanks was dubbed "America's dad," the actor was winning over audiences the world over. In the 1980s, he charmed his way to the top of the business with early hits such as Splash and Big. But, of course, Hanks' biggest days in Hollywood came in the early 1990s.
In 1994 and 1995, he won back-to-back Academy Awards for Philadelphia and Forrest Gump, respectively. Suddenly, the comedic actor and former Bosom Buddies star became a dramatic leading man. And for the next decade or so, nearly every Hanks film was a success.
More recently, Hanks headlined acclaimed movies like Captain Phillips, The Post, and A Beautiful Day in the Neighborhood, for which Hanks earned an Oscar nod. Even amid a pandemic, he released two movies in 2020, Oscar-nominated dramas Greyhound from Apple TV+ and News of the World.
But his brother, Jim Hanks, has played 2 of his most famous roles
To mainstream audiences the world over, Hanks is an unmistakable big-screen presence. But chances are, many of his fans have seen his brother take on Hanks' two biggest roles. In fact, Jim Hanks — Tom's younger brother — has played both Toy Story's Woody and the titular hero in Forrest Gump. And audiences probably never even knew realized it was him.
According to his IMDb profile, Hanks served as the running double for his brother in Forrest Gump. As fans know, the character earns a football scholarship because of how fast he can run. And apparently, it took two Hanks brothers to capture Forrest's ability to dash across football fields.
More intriguingly, Jim Hanks also often voices Woody. But don't worry, he didn't lend his voice performance to the four theatrical films. Rather, Jim sometimes fills in for his brother on various video games, animated shorts, and even Toy Story merchandise. Perhaps most notably, he voiced Woody in 2000's Buzz Lightyear of Star Command: The Adventure Begins feature.
Will Tom Hanks return for 'Toy Story 5'?
Throughout Tom Hanks' filmography, no character comes close to being as popular as Woody. In fact, 2019's Toy Story 4 stands as the highest-grossing movie of his career, according to The-Numbers.com. And 2010's Toy Story 3 follows closely behind it.
With that in mind, fans might be wondering if Toy Story 5 is in the works. Hanks admitted to LADBible that he's open to making another film. But given the nearly decade-long gaps between the previous sequels, it'll probably be a long while until Woody and friends return to theaters.