Tom Hanks Builds a Robot to Keep His Dog Company in the New Movie 'Finch' and Now We Can't Stop Crying
Tom Hanks is one of the world's most beloved actors. Many of his movies are widely celebrated. He's earned four Academy Award nominations and two wins. Hanks has also trended on social media. He posts some throwback images and often posts pictures of random things he finds on the street that caught his attention, such as a car covered in parking tickets. Hanks remains a relevant celebrity both on and off the screen. Next, he has the sci-fi drama, Finch.
Tom Hanks in emotional roles
Hanks stars in movies that are meant to make you laugh, cry, and sit at the edge of your seat. However, some of his roles have gone down in film history for making its audience outright cry in the movie theater.
Forrest Gump is one of his most famous roles. The film's reception has changed a bit over the years, although it remains to be an iconic Hanks performance as an Alabama man with a heart of gold. Forrest Gump earned him his second Academy Award win in 1995 after Philadelphia.
Cast Away is another emotional role that centers on Hanks after he crash lands on a deserted island. His performance directed at Wilson the Volleyball has become a meme, but it still succeeds with its dramatic intentions.
Hanks has even voiced Woody in Toy Story since Pixar's original movie. These movies are notorious for tugging on the viewers' heartstrings. It taps into nostalgia and what comes with growing up. Hanks is absolutely no stranger to starring in emotional roles that have resulted in theaters full of crying moviegoers.
'Finch' combines the loveable components of Tom Hanks and his dog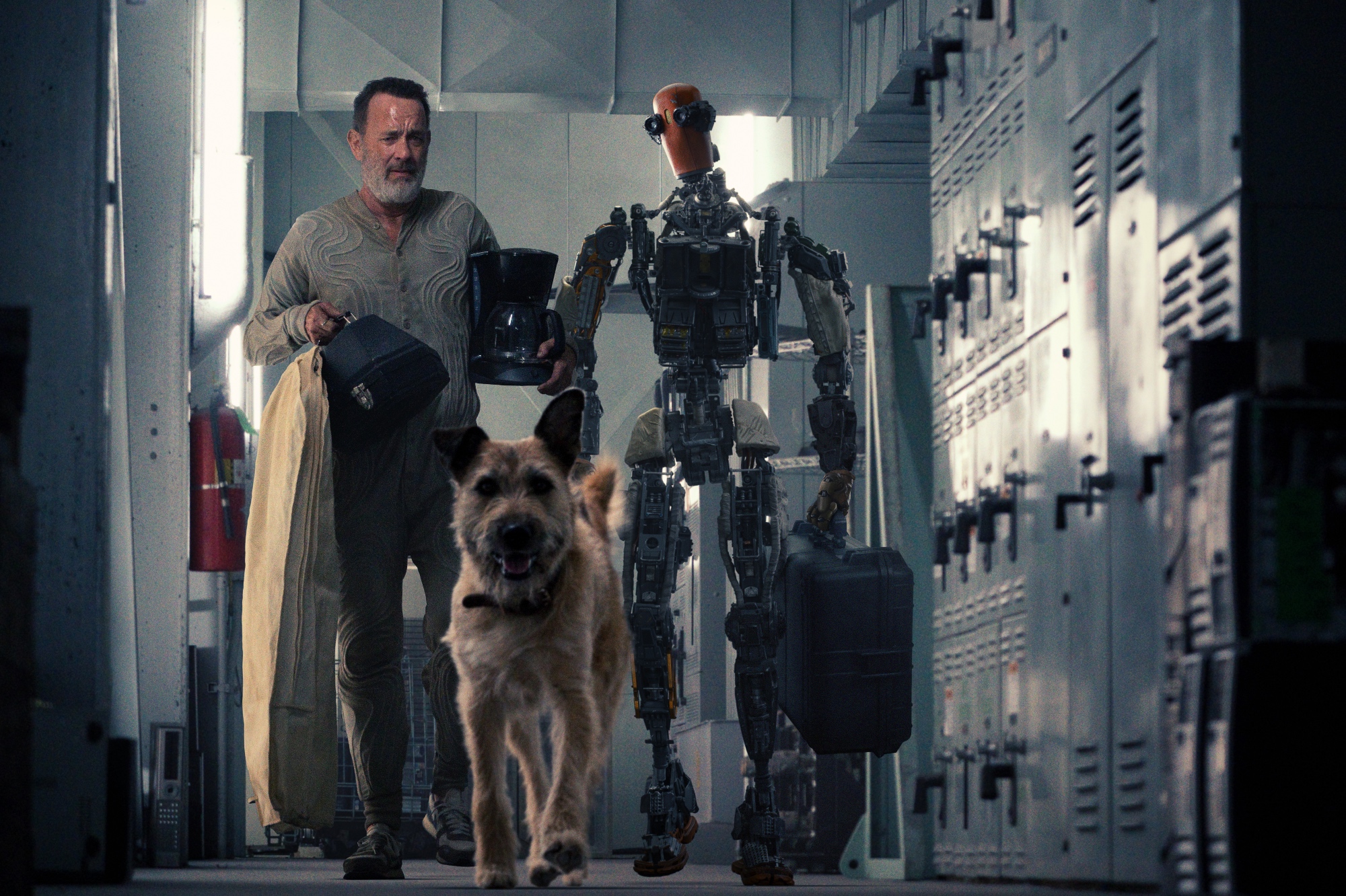 Collider reported on how the sci-fi movie Finch pulls together Hanks, a dog, and a robot in a post-apocalyptic setting. However, it looks like this will be another emotional movie from Hanks, especially for dog lovers.
Finch tells the story of a dying inventor, who builds a robot to keep his dog company after he passes away. Game of Thrones' Miguel Sapochnik will direct the sci-fi movie. He's also worked on Repo Men, Fringe, and Altered Carbon. The screenplay is written by Craig Luck and Ivor Powell. BIOS was the original movie title.
X-Men: First Class actor Caleb Landry Jones stars as the robot with the use of motion capture. However, little else is currently known about the movie.
The coronavirus (COVID-19) pandemic pushed the Finch release date multiple times. It was originally intended to play via Universal Pictures exclusively in theaters. However, the current global climate resulted in Apple TV+ acquiring the movie.
Tom Hanks in sci-fi
Hanks' name is not typically associated with the sci-fi genre. His last venture into the genre is 2017's The Circle with Emma Watson. Hanks also starred in 2012's Cloud Atlas with Halle Berry and Hugo Weaving.
Nevertheless, it's clear that Hanks will still be able to tap into his drama roots here. A story about a man with no hope in a post-apocalyptic setting is already plenty, but a dying man looking out for his adorable dog is being added into the mix. Apple TV+ is dropping Finch in awards season, so perhaps they will be pushing it for consideration.
Finch comes to Apple TV+ on Nov. 5.