Tom Hanks Refused to Give Up 1 Thing During His 'Cast Away' Weight Loss
Tom Hanks' first team-up with director Robert Zemeckis was the cultural phenomenon known as 1994's Forrest Gump. Although a sequel never came together, Hanks and Zemeckis reteamed in 2000 for Cast Away. These days, the movie is perhaps most notable for Hanks' weight loss. But during the year-long gap in filming Cast Away, the actor refused to give up one thing.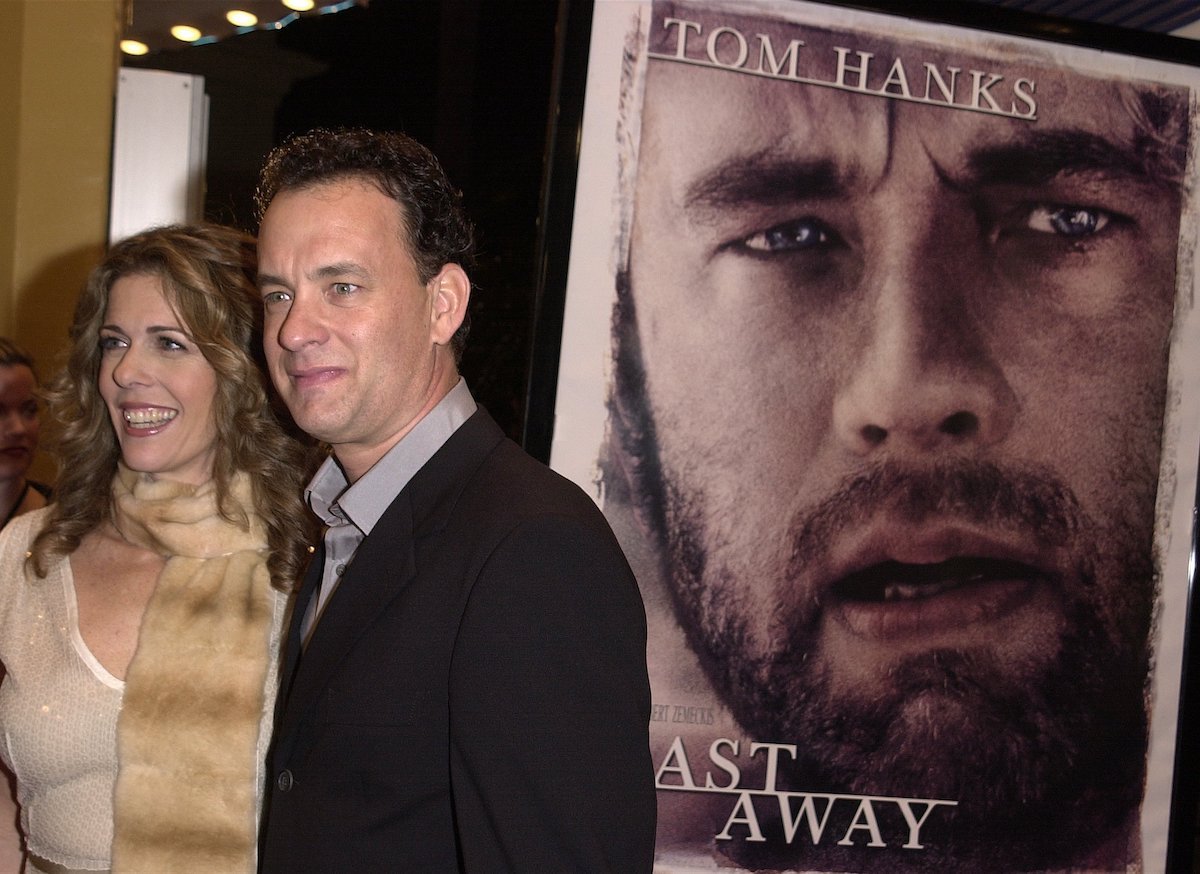 'Cast Away' was 1 of the most popular Tom Hanks movies
In looking back on the various achievements of Hanks' career, Cast Away is one movie that tends to get overlooked. Perhaps it's because the movie lacks the technical innovation of his other Zemeckis movies, Forrest Gump and The Polar Express. Maybe it's simply because Hanks spends much of the runtime on screen by himself or interacting with a bloody volleyball.
But whatever the case may be, Cast Away remains one of his biggest hits. The movie earned $427 million at the worldwide box office, according to The-Numbers.com. That total makes Cast Away Hanks' biggest hit domestically outside of the three Toy Story sequels and Forrest Gump. Moreover, it represents the actor's most dramatic physical transformation.
The actor gave up his favorite junk food but not this specific vice
Rather than turning to movie magic, Zemeckis and Hanks opted for a more practical approach to telling the story of Cast Away. The movie follows a FedEx employee who is stranded on a deserted island for four years. To embody how much the experience changed his character, During a year-long break in filming, Hanks lost 55 pounds and let his hair grow out.
Under a strict diet, the actor once told Entertainment Weekly that the food he missed the most was French fries. But despite his commitment to Cast Away, there was one item he refused to deprive himself of during his weight loss.
"The only thing I did not give up was coffee," Hanks told EW. "Nope, wasn't about to! Can't do it! Excuse me, no, I'm not! Ain't gonna happen, pal!" Fair enough. Even if he couldn't indulge in junk food, at least the actor didn't have to forgo his daily dose of caffeine.
'What Lies Beneath' filmed during a break from the Tom Hanks movie
Hanks may have shed significant weight during the year-long break in the production of Cast Away. But Zemeckis spent the time productively too. In fact, the director made an entire other movie while his star got ready to finish Cast Away. And it hit theaters just months before his second movie with Hanks.
In What Lies Beneath, Zemeckis gave audiences a suspense thriller in the vein of Alfred Hitchcock. The movie stars Michelle Pfeiffer and Harrison Ford, and though it made less than Cast Away, both films were among the most successful releases that year.