Tom Hanks and a 'Forrest Gump' Co-Star Once Played Competing Stand-Up Comedians
Tom Hanks' legacy as one of Hollywood's most successful, beloved stars is all locked up. For decades, the actor has played both vulnerable everymen and trustworthy professionals. And his career includes many films that will never be forgotten. Perhaps one of the most memorable movies he's ever made is Forrest Gump. But many fans might not realize Hanks had already worked with one of his co-stars in a very different movie.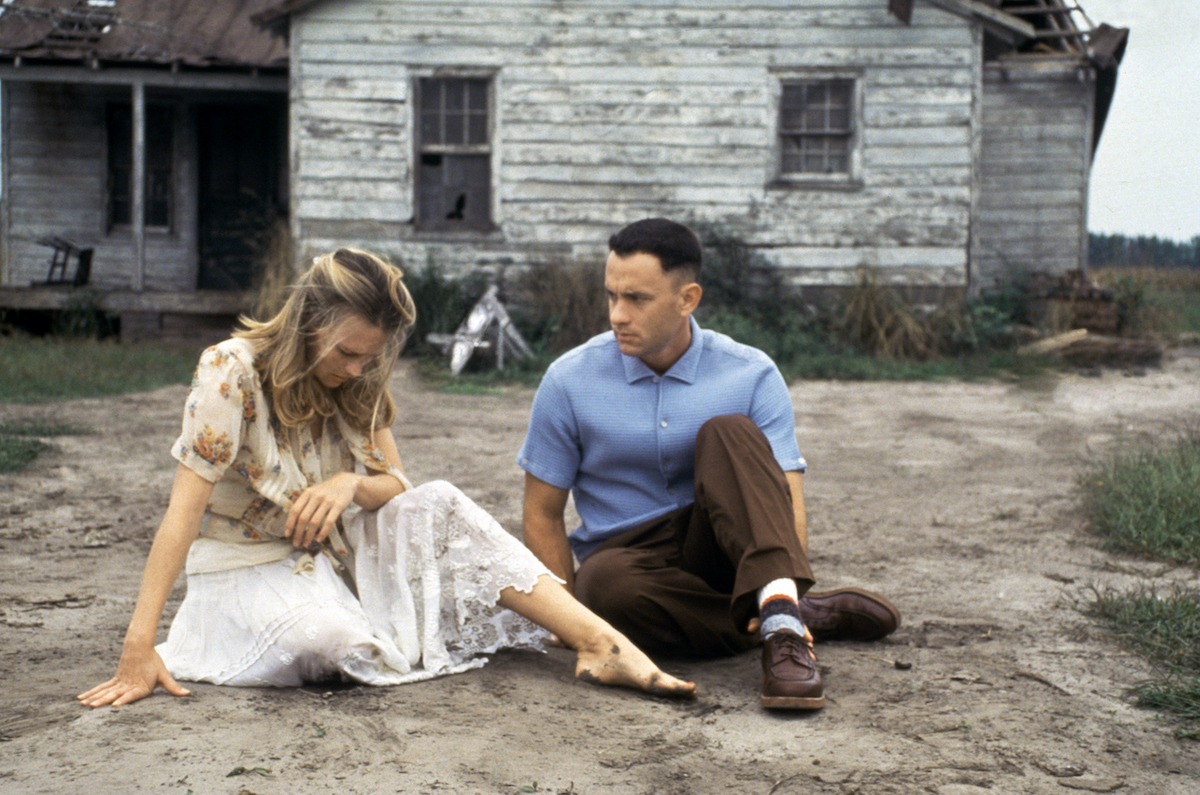 Tom Hanks leads a stellar supporting cast in 'Forrest Gump'
In adapting Winston Groom's book, director Robert Zemeckis took a lot of liberties with the source material. His version of Forrest Gump features a lot more comedic touches as well as a sentimental streak largely absent from Groom's 1986 novel. What makes the movie work so well is Hanks' tender, earnest performance, which earned him his second consecutive Academy Award for Best Actor.
But Zemeckis also wisely surrounds Hanks with a stellar supporting cast. Both Robin Wright and Gary Sinise earned Oscar nods for their performances as Jenny and Lieutenant Dan, respectively. And Mykelti Williamson, Sally Field, and Haley Joel Osment offer memorable turns as key people in Forrest's life. Even Kurt Russell makes a secret cameo in the movie. But which of his Forrest Gump co-stars had Hanks worked with before?
RELATED: Why Did John Travolta Turn Down 'Forrest Gump'?
The actor previously starred with Sally Field in 1988s 'Punchline'
As it turns out, Field and Hanks co-starred in a 1988 comedy called Punchline several years before playing mother and son. In the movie, the two actors play stand-up comedians who become friends and competitors on the comedy club circuit. Punchline co-stars John Goodman, Mark Rydell, Kim Greist, and Paul Mazursky. But it's understandable if fans of Hanks and Field haven't caught up with the movie.
Upon its theatrical release, Punchline only earned $21 million, according to Box Office Mojo. Although made for $15 million, the movie struggled to turn much of a profit. And the film isn't even available to readily stream online anywhere. According to JustWatch.com, it is available to rent on a variety of platforms. Perhaps viewers looking for a change of pace from other Field's and Hanks' more popular movies might want to check it out.
RELATED: 'Forrest Gump 2': How 9/11 Canceled the Tom Hanks Sequel
'Forrest Gump' hasn't aged as well as other 1994 movies
Punchline has been largely forgotten over the years. And while the same certainly cannot be said for Forrest Gump, that doesn't mean the iconic 1994 movie has aged particularly well. In fact, many elements of the film have fallen out of favor among the critical community.
Forrest Gump defeated more beloved films such as The Shawshank Redemption and Pulp Fiction at that year's Oscars. That likely only contributes to the diminishing reputation of Hanks' iconic movie over the years. Even by the early 2000s, a planned sequel based on Groom's 1995 novel Gump and Co. fell apart.