Tom Hanks Gets Brutally Honest About 'Greyhound' Film Streaming – 'I Don't Mean to Make Angry My Apple Overlords'
Legendary actor Tom Hanks' latest movie, Greyhound, hits streaming service Apple TV+ on July 10, 2020, but the film's star isn't too happy about it.
Greyhound was originally scheduled to open in theaters over Father's Day weekend, but due to the ongoing coronavirus (COVID-19) pandemic, as with so many other films, had to be moved straight to streaming.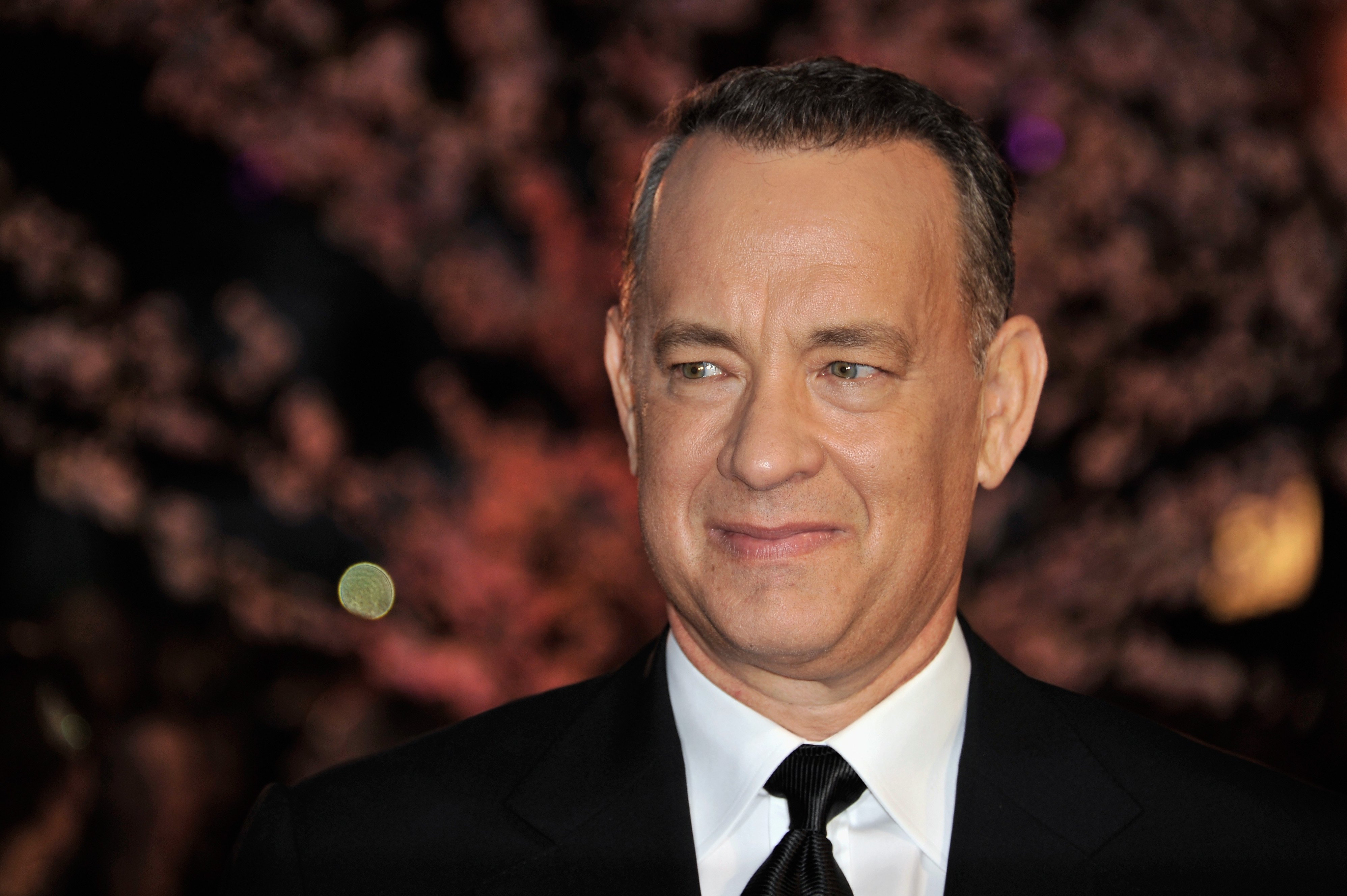 RELATED: Tom Hanks' 'Greyhound': Will Apple TV+ Users Pay Extra Fees to Rent the New Movie?
The story behind 'Greyhound'
Greyhound's screenplay, written by Hanks, is inspired by the 1955 C.S. Forester novel, The Good Shepherd. He also stars in the film as US Navy Commander Ernest Krause who, in this fictionalized account set in 1942, must help his crew survive an onslaught of Nazi boats over a five-day span.
Hanks explained to Datebook in July 2020 what caught his attention about Forester's book and adapting it to film.
RELATED: 'A Beautiful Day in the Neighborhood': How the New Mr. Rogers Movie Did at the Box Office
"I think one of the reasons that I took to C.S. Forester's book "The Good Shepherd" is because I had a familiarity with all things Navy based on growing up so close to the Naval Air Station in Alameda," Hanks shared.
"We shot onboard the USS Kidd that is usually sitting on the Mississippi River there. . . and on the actual iron steel decks of the USS Kidd, which is an actual Fletcher-class destroyer that might be the only authentically preserved destroyer in America."
Hanks on coronavirus vs. 'Greyhound'
As the actor points out, the crew and cast of the film could not have foreseen that their film would be hitting (small) screens in the midst of a global pandemic. They naturally envisioned premieres in every large city and box-office success. The Forrest Gump star sees a great deal of similarities between what the fictional characters in Greyhound had to endure as do all of us in the midst of this pandemic.
RELATED: Fans Can't Get Over How Different Tom Hanks Is From His Son
"When we shot it," Hanks continued, "no one anticipated we'd be releasing it at the time of a worldwide conflagration that has as mysterious a solution as World War II did. COVID-19, no one knows how long it's going to go on, no one knows who's going to die because of it. Everybody has something that they can do, and you don't have to go very far to see the correlations and similarities to the war years."
Tom Hanks says he is 'heartbroken'
Discussing his latest film, Hanks couldn't get away from the obvious, that the movie will not be seeing a traditional release in films throughout the United States and world. The Apollo 13 actor expressed his frustration with the situation and explained his intense disappointment.
In a July 2020 conversation with The Guardian, Hanks got brutally honest about the situation, calling it "an absolute heartbreak."
Hanks said, "I don't mean to make angry my Apple overlords, but there is a difference in picture and sound quality."
The actor did express his appreciation to Apple TV+ for coming along when they did to allow the film to have its day in the sun.
"So Apple TV+ comes along as a savior and a gem and offers us the opportunity to have the movie out," Hanks continued in his conversation with Datebook. "The great advantage is, the entire world can see the movie at the same time. The heartbreak is that 800 people don't get to go into a theater as strangers, watch "Greyhound" and come out 88 minutes later with something in common."
RELATED: RELATED: 'Cast Away' Turns 20 and Twitter Declares It to Be the Ultimate Social Distancing Movie