Tom Hanks Has a Very Selfish Reason Why He Doesn't Like to Get Mad
Even the biggest stars in the world are still plagued by worries. In Hollywood, this could be about how to approach a new role. Other concerns are more personal in nature. And for two-time Oscar winner Tom Hanks, his image as the nicest guy in Hollywood is all tied up with one of his least favorite aspects of himself. Here's why the actor doesn't like getting mad.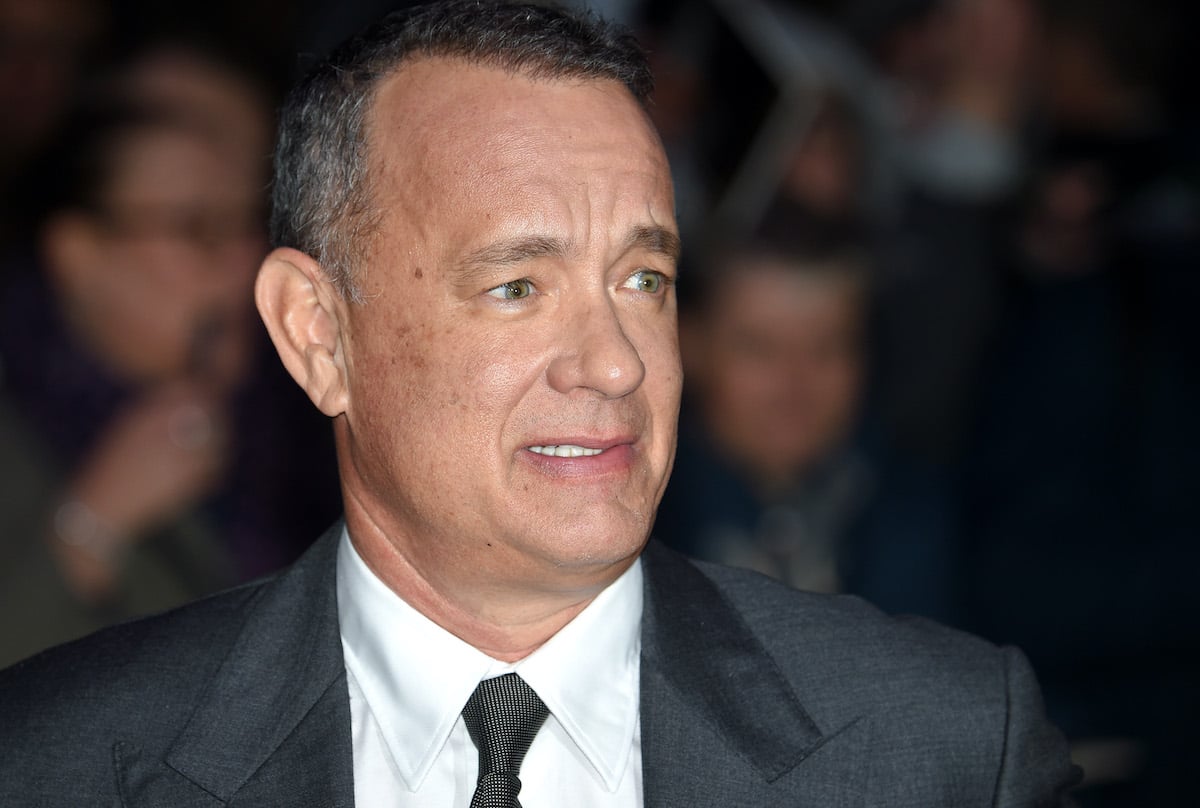 Audiences expect Tom Hanks to always bear a 'nice guy' persona
Early on, Hanks' specialty was comedy. As one of the stars of TV's Bosom Buddies and then films like Splash and Big, it was his job to play likable heroes. Yet, even when he stretched into drama in the early 1990s, the actor kept this everyman quality. Over the years, he has mostly played moral, upstanding figures and trustworthy professionals in his many hit movies.
And his filmography has therefore set up a certain precedent for fans. Hanks admits he doesn't always live up to that standard. Even many of his real-life actions seem to support his reputation as a "nice guy." The actor often interacts with fans out in the world, proving his affable image is accurate. But Hanks has a more selfish reason he hates losing his cool.
The actor once revealed 2 of his biggest insecurities about himself
Hanks has previously shared hilarious anecdotes about his childhood and personal life. But in a 2019 appearance on Conan, he really opened up. Host Conan O'Brien asked Hanks what he's insecure about. And neither O'Brien nor the audience was quite ready for the answer.
"What am I self-conscious about? Well, like you, a squeaky voice and a big ass. … I've got a butt that if I've had three Oreos, it just expands before your very eyes. So I have to stay away from that. But the worst thing is the squeaky voice. One of the reasons I don't like to get mad is when I do, I automatically come off like I'm getting hassled on the bus on the way to junior high school. 'Hey, guys, come on, that's my lunch money!'"
The actor's second complaint really stands out. After all, Hanks' voice has become so famous to audiences worldwide. And as he's developed a reputation as "America's dad," it has emerged as one many viewers likely have found a source of comfort as well.
Ironically, Tom Hanks' 'squeaky voice' has made Disney billions
Even though Hanks takes issue with how high and squeaky his voice can be, it's also been a huge benefit to him. After all, the actor has voiced Woody in four Toy Story movies from 1995 to 2019. The range of his acting ability means he can go from calm and confident to hilariously panicked at a moment's notice. In fact, it's hard to imagine anyone else as Woody.
In most incarnations of the Toy Story franchise, Pixar has made an attempt to bring Hanks back. The actor reprised the role in several TV specials and cartoon shorts over the years. But even when Hanks isn't available, his "squeaky" voice performance is so iconic that Disney turns to his younger brother, Jim Hanks, to take over as Woody for other projects.