Why Tom Hanks Just Lost 1 of His Most Popular Roles to a Much Younger Actor
Tom Hanks is a legendary Hollywood star, but he also just lost one of his most popular roles to a younger actor.
Most actors are fortunate enough to land one iconic role that will be remembered forever. But Tom Hanks has actually created several movie characters over the years. He's even had to tap his younger brother, Jim Hanks, in to bring some of them to life. Now Hanks has lost one of his most popular roles to a much younger actor, one he's not even related to.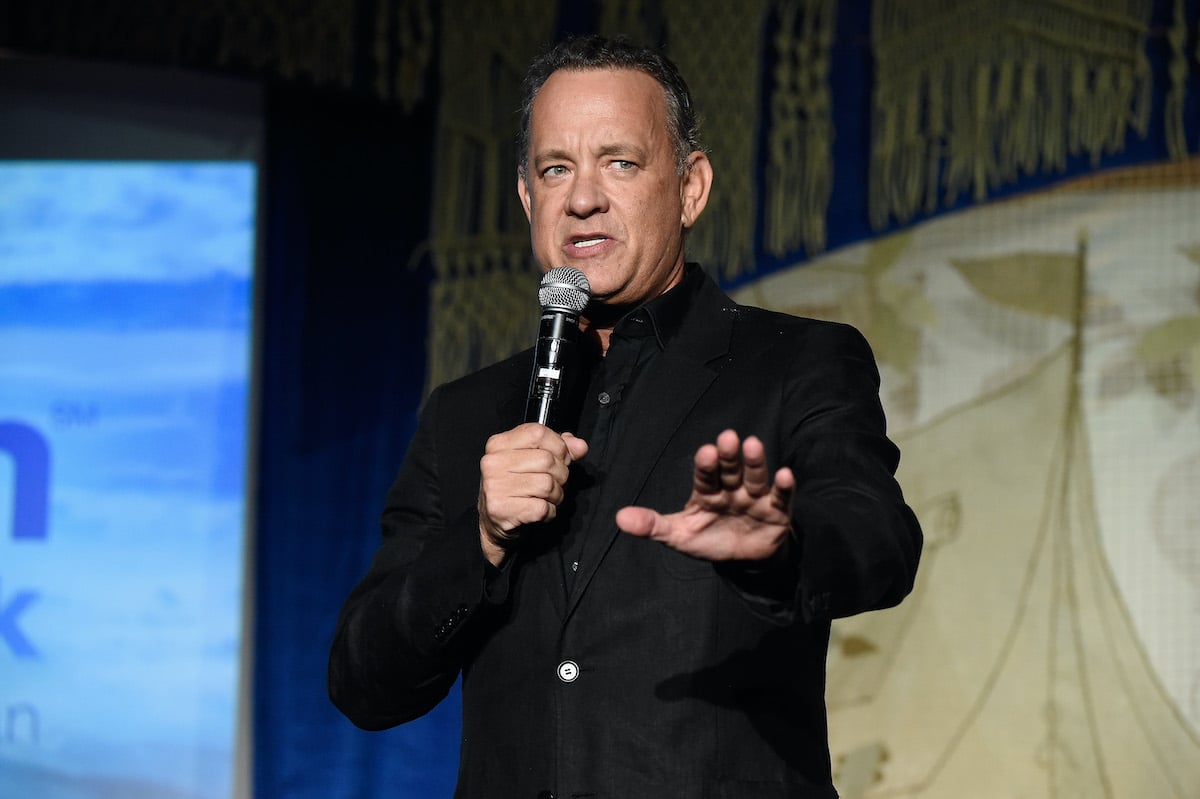 Tom Hanks starred in 'The Da Vinci Code' and two movie sequels
In the early 2000s, Dan Brown's novel The Da Vinci Code was everywhere. So it didn't take long for Hollywood to get a film adaptation in the works. Reuniting with director Ron Howard (Splash, Apollo 13), Hanks starred in the 2006 movie as Robert Langdon. And The Da Vinci Code rocked the box office with a worldwide total of nearly $770 million, The-Numbers.com said.
That makes the film Hanks' biggest live-action role globally. He and Howard returned for two sequels based on Brown's books. 2009's Angels and Demons didn't perform nearly as well as its predecessor but was still a hit. However, when Inferno released in 2016, the movie made only $34 million domestically. Perhaps the only real option was to shake the series up.
But the actor won't return as Robert Langdon in 'The Lost Symbol'
In fact, a new project focused on Robert Langdon is indeed in the works. But Hanks isn't featured. Instead, The Lost Symbol — an upcoming Peacock series based on Brown's book — stars Ashley Zukerman. A film version with Hanks was once in development but fell apart in favor of Inferno. Although the book is a sequel to The Da Vinci Code, the show makes a key change.
In The Lost Symbol, Zukerman's Langdon is much earlier in his career as a symbologist. To date, Zukerman — who is more than 25 years younger than Hanks — is perhaps best known for his recurring roles on Designated Survivor and Succession. Considering The Lost Symbol's poor reception from fans of the books, the show's fresh take on Langdon is likely for the best.
Could Tom Hanks still reprise Dan Brown's hero on the big screen?
As far as fans know, the Peacock series serves as a prequel to the Hanks-led films. After all, Howard and his producing partner, Brian Grazer, are executive producers on the show. So just because Zukerman is inheriting the role of Robert Langdon from Hanks, there's no reason to assume the film franchise is officially dead.
After The Lost Symbol, Brown wrote a fifth book about Langdon entitled Origin. If the new series is a hit, that novel could serve as the inspiration for a new movie. Or it could act as source material to another season of Zukerman's version. In any case, fans of The Da Vinci Code and its sequels finally have something new on the way.
The Lost Symbol doesn't have an official release date. Stay tuned to Peacock for further announcements about the upcoming show.