Tom Hanks' 'A Man Called Ove' Isn't the Oscar Winner's First Remake
To some moviegoers, Tom Hanks might seem infallible. After all, the actor consistently delivers strong performances regardless of which genre of film he's starring in. And for a time, he joined Tom Cruise and Will Smith as one of the top box office draws in Hollywood. Now the actor is attached to star in and produce a remake of Oscar-nominated Swedish comedy-drama A Man Called Ove. But Hanks has a spotty history of starring in remakes.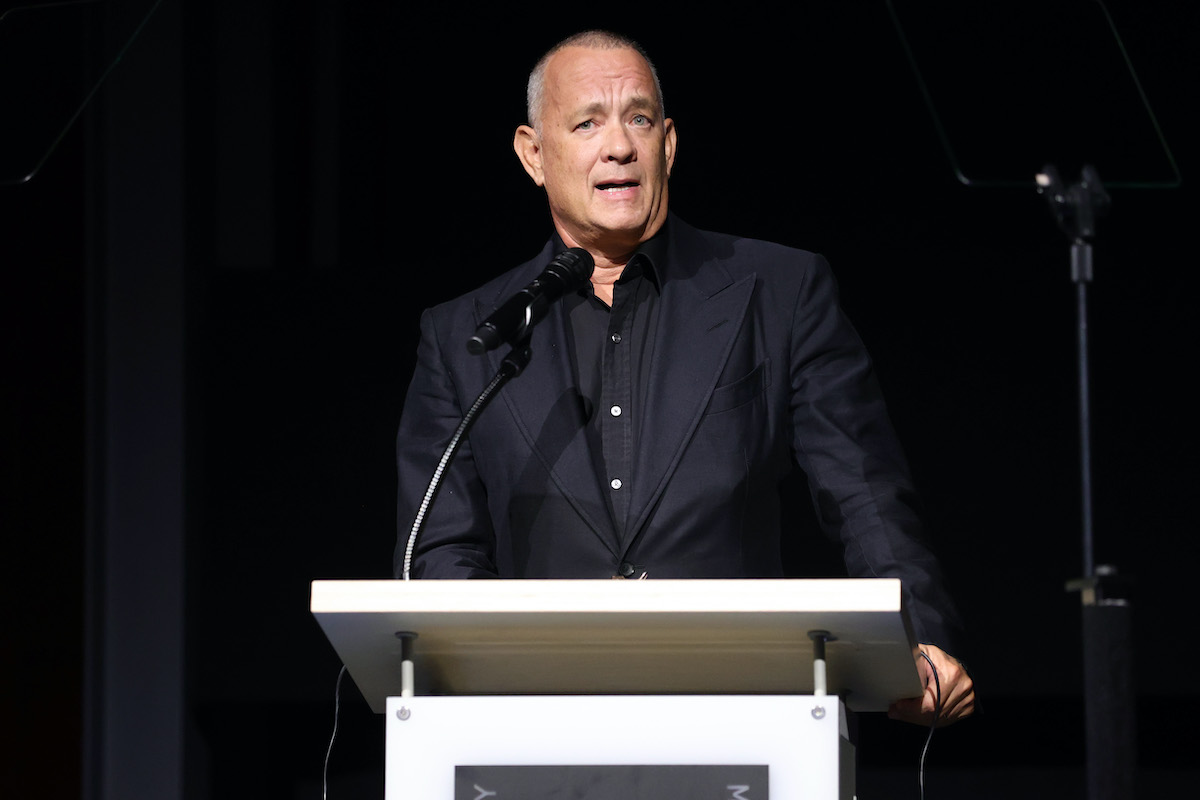 Tom Hanks made a remake early in his career
Hanks' movie career started with the forgotten 1980 horror film He Knows You're Alone. And it took him a few years to return to the big screen with the back-to-back hits of Splash and Bachelor Party in 1984. But his very next film, 1985's The Man with One Red Shoe, is a remake of the 1972 French movie The Tall Blond Man with One Black Shoe. However, much like its title, Hanks' version very much stayed in the red.
The film — which sees Hanks play a random man who is targeted by the U.S. government — earned only $8.6 million at the box office. According to The-Numbers.com, that puts it among Hanks' worst performing films. Ironically, The Man with One Red Shoe sits right atop He Knows You're Alone in Hanks' box office rankings. But considering neither was a commercial success, that's hardly a reassuring statistic.
1 of the actor's most popular movies is a remake
More than a decade later, Hanks starred in another remake. And this time, fans came out to support it. 1998's You've Got Mail had the benefit of reuniting Hanks with his Sleepless in Seattle collaborators, actor Meg Ryan and writer-director Nora Ephron. The film became a box office smash, even surpassing the worldwide box office total of the trio's previous romantic comedy. Still, many fans might not realize You've Got Mail is a remake at all.
In truth, the movie's story — about a man and woman who dislike each other in real life but connect through anonymous correspondence — was told twice before. However, in both 1940's The Shop Around the Corner and 1949's In the Good Old Summertime, the lead characters communicate through the mail. Ephron updates this for the internet age in You've Got Mail, which sees Hanks and Ryan exchanging e-mails. And it worked beautifully.
His last remake was a rare Coen brothers bomb
Most actors can only dream of working with Joel and Ethan Coen. But Hanks finally got the chance to do just that in 2004. Unfortunately, the Coen brothers film he starred in was the box office bomb The Ladykillers. The movie is a remake of the 1955 British film of the same name which stars Alec Guinness. Both films center on a band of criminals who rent a room from an older woman with the goal of robbing a nearby bank.
The notion of Hanks as a bank-robbing Southern gentleman — complete with an exaggerated accent — sounds like fun on paper. But audiences and critics alike didn't respond to the movie. The Ladykillers' paltry $40 million box office total effectively put an end to Hanks' decade-long hit streak. Prior to its release, the previous 10 films in which Hanks was the lead — including the first two Toy Story films — all made more than $100 million domestically.