What 5 Tom Hanks Movies Will Never Be Forgotten?
Tom Hanks has such an indelible screen presence that fans will never forget. From his breakout roles in the 1980s through to his current status as "America's dad," Hanks has headlined many classic movies and created several iconic characters along the way. But which of the actor's movie will truly stand the test of time and never be forgotten at all? Let's take a look.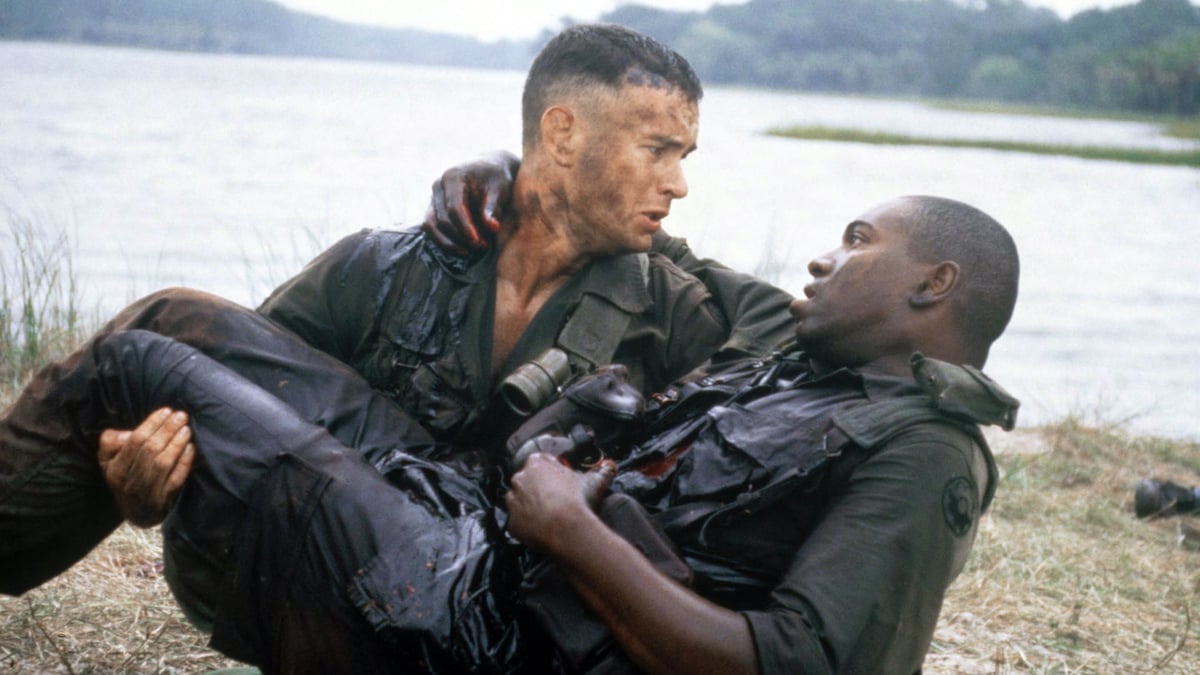 Tom Hanks' work as Woody in 'Toy Story' might be his most enduring
Although he has one of Hollywood's most famous faces, perhaps Hanks' biggest achievement in cinema is his work in the Toy Story franchise. Since 1995, the actor has voiced Woody in four films and countless other projects. And though Hanks shares top billing with Tim Allen as Buzz Lightyear, Woody is essentially the main character of the entire movie series.
While Hanks has aged from his late 30s to his mid-60s, Woody remains ageless. The work Disney and Pixar have done with the Toy Story franchise makes it an easy selection as one of Hanks' roles that will always be remembered. Fans young and old can resonate with Woody's story and the themes it addresses. And a ton of the character's appeal rests with Hanks.
RELATED: Tom Hanks Has Played 2 of His Distant Relatives on the Big Screen
His Robert Zemeckis and Steven Spielberg films have lasting legacies
Until 1993's Philadelphia, Hanks was mostly known as a comedic actor. Even that same year, he starred opposite Meg Ryan in Sleepless in Seattle. But director Jonathan Demme's film helped build Hanks into one of Hollywood's most celebrated actors for his riveting performance.
Much like Philadelphia, Hanks' films with directors such as Robert Zemeckis, Ron Howard, and Steven Spielberg aren't appropriate for children. But they remain discussed decades later. Zemeckis led Hanks to his second Oscar win for Forrest Gump. And while the movie isn't as well-regarded now, its impact on popular culture cannot be underestimated.
With Howard, Hanks' best work is likely 1995's Apollo 13. That film — which chronicles the real-life space voyage — earned the actor praise and stands as one of the best movies of its kind. And, of course, Hanks and Spielberg most notably worked on the 1998 World War II drama Saving Private Ryan.
RELATED: Tom Hanks Refused to Give Up 1 Thing During His 'Cast Away' Weight Loss
More Tom Hanks movies could join this list in the coming years
Philadelphia, Forrest Gump, Apollo 13, Toy Story, and Saving Private Ryan are all undeniable classics that people still remember today. And they prove how unstoppable Hanks was in the 1990s. But we could have just as easily selected five different movies for this list. Hanks' work in Captain Philips, Catch Me If You Can, Cast Away, The Green Mile, and Big is just as worthy.
But the actor isn't done yet. Hanks continues to work all the time. And even in 2020 during a global pandemic, the actor released two new movies. Neither Greyhound nor News of the World garnered mainstream audiences. But they did receive solid reviews and earned Oscar nominations. So Hanks fans could still see another movie from the actor bump its way into this list.