Tom Hanks on the 5 Captains He's Played in His Movies
Acting legend Tom Hanks has played almost every role imaginable throughout his nearly forty-year career.
The iconic actor has portrayed countless real-life people throughout the years, including Congressman Charlie Wilson in 2007's Charlie Wilson's War; Walt Disney in the 2013 film Saving Mr. Banks; and former Washington Post executive editor Ben Bradlee in 2017's The Post, to name only a few.
Captains in real life have been another big draw for the hugely beloved Hanks. Playing captains in the movies has served him well and here are the five the American actor has portrayed.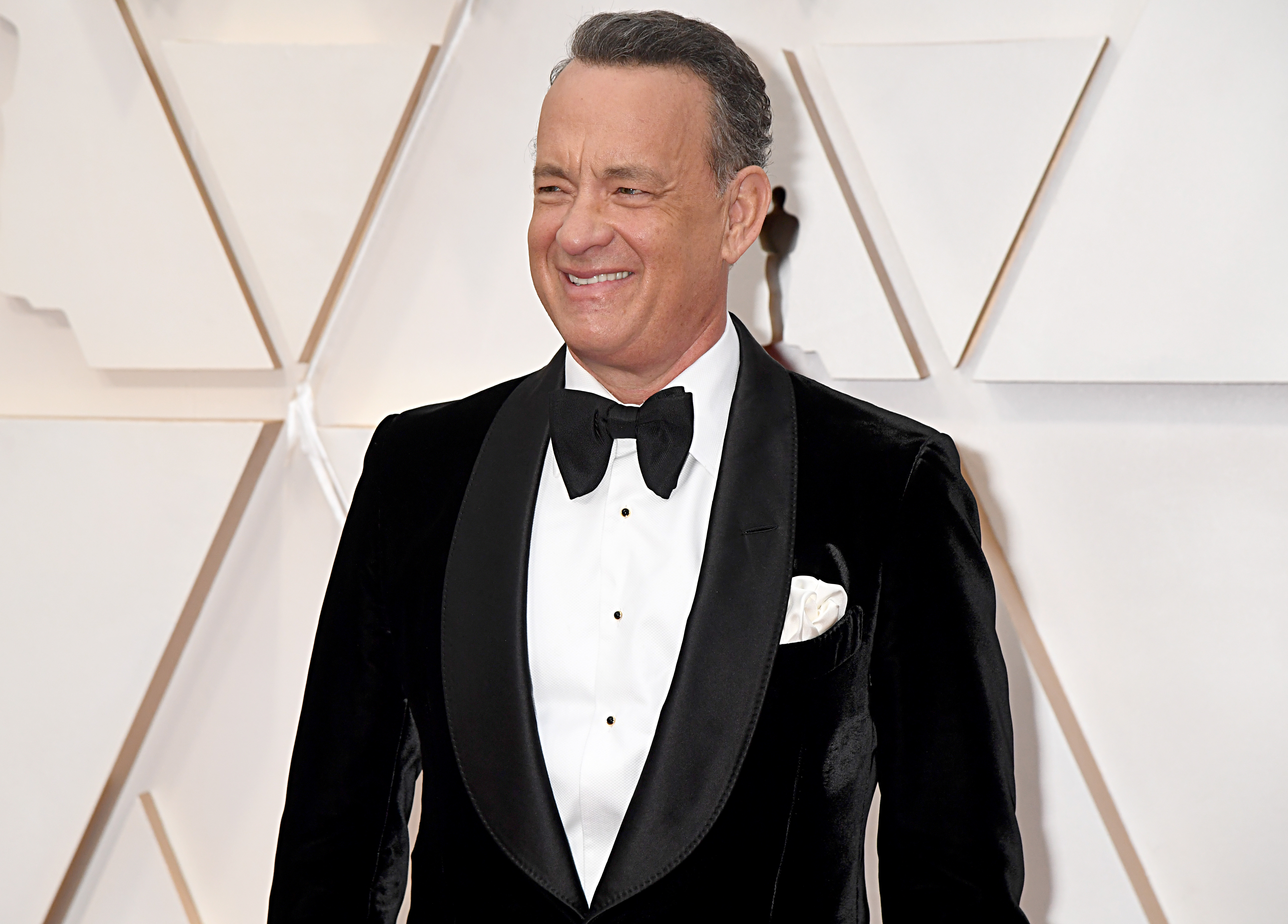 Hanks on meeting the real-life people he immortalizes in biopics
Portraying individuals who have, in one way or another, left their mark on history seems to appeal greatly to Hanks. It's a risky practice to play a real-life person as comparisons will be abundant, as in the case of Hanks' characterization of Fred Rogers in 2019's A Beautiful Day in the Neighborhood. However, it's worked for Hanks.
Hanks, in an appearance on The Graham Norton Show, was asked by the host if he seeks out the individual he's portraying, to meet them or to chat. The actor's answer humorously addressed the complexity of taking on the role of a living person.
"Yes, and in fact, I've said this to Richard Phillips and to Charlie Wilson and to Jim Lovell," Hanks said. "I said, 'Now look, I'm playing you, so for good or for bad, I'm you, and you're gonna get that for a long time, I'm you. I am you, deal with it. Now, as you, I'm going to say things you never said, I'm going to go places you never were, I'm going to do things you never did. That being the case, I'd like to be as authentic as possible.' "
Hanks latest film, 'Greyhound'
In Hanks' new film, Greyhound, for which he's written the screenplay and plays US Navy Commander Ernest Krause, the actor isn't playing an actual living person. However, the film is inspired by the 1955 C.S. Forester novel, The Good Shepherd. Set in 1942 on the destroyer USS Keeling (with the call sign, "Greyhound"), Hanks' Krause finds himself leading his men during a grueling five-day attack by Nazi submarines.
The actor told Datebook in July 2020 about the thrill of shooting on an actual conserved US military craft.
"We shot onboard the USS Kidd that is usually sitting on the Mississippi River there. . .," Hanks recalled, "and on the actual iron steel decks of the USS Kidd, which is an actual Fletcher-class destroyer that might be the only authentically preserved destroyer in America."
Greyhound is streaming on Apple TV+ starting on July 10, 2020.
The 5 biopics in which Tom Hanks has played captains
The father of four clearly enjoys playing real-life captains in his films and can now count on one hand the subjects he has had the honor of portraying.
As he told The Guardian in July 2020, what he enjoys most about the challenge of these roles is drawing out of these real-life heroes lessons audiences can take with them.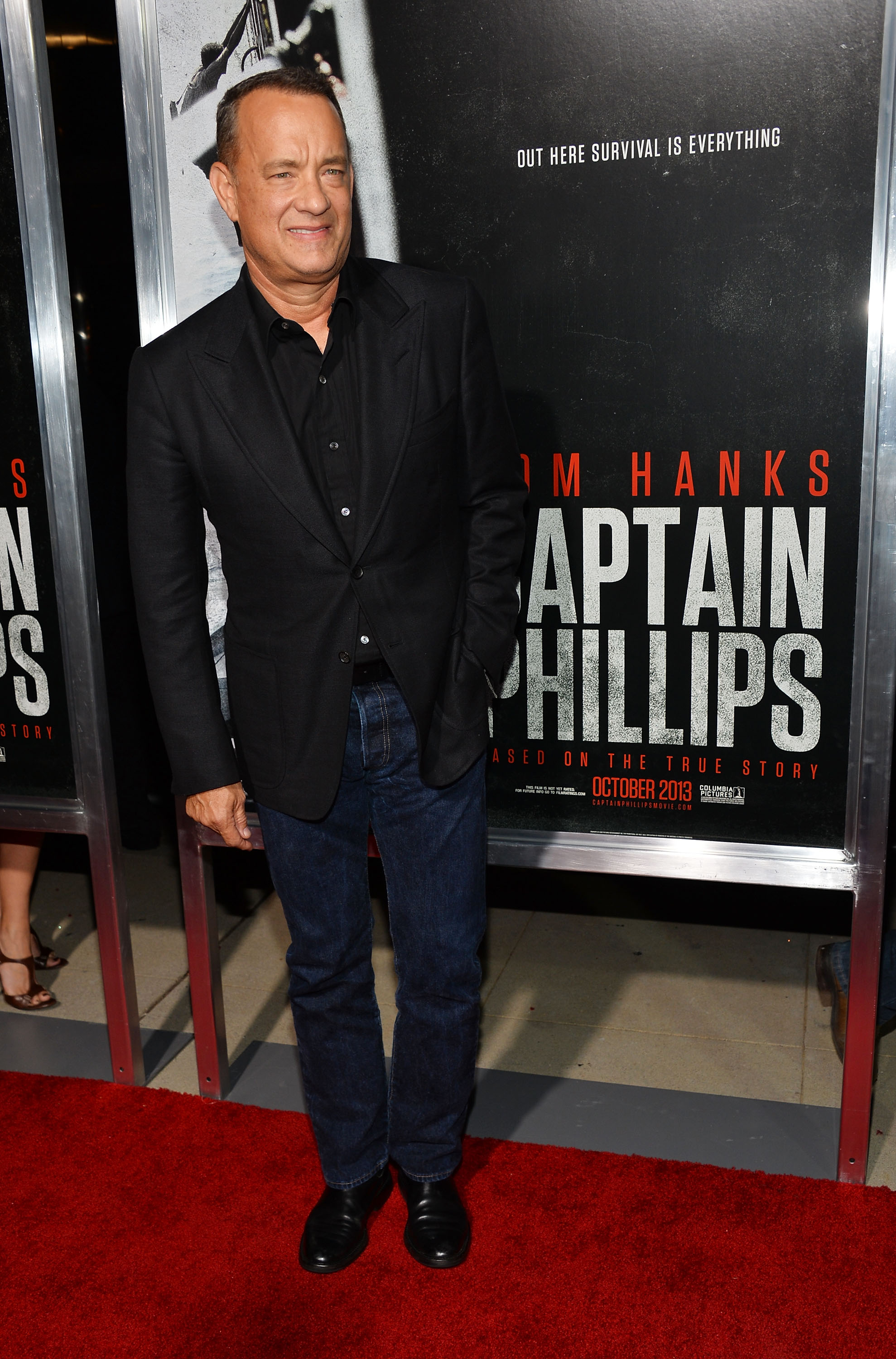 "Look, I've played a lot of captains," he says. "Capt Jim Lovell [in Apollo 13]; Capt Richard Phillips [in Captain Phillips]; Capt Sully Sullenberger [in Sully]; and Capt Miller in Saving Private Ryan."
"But I try to bring to any of these roles, and specifically to [Captain] Ernie Krause, the question anyone could ask: 'What would I do if I was in his shoes?' Then it ends up being something more palpable than a museum piece of what it was like to be on this ship in the north Atlantic."