Tom Hanks Starred in 1 of the Wachowskis' Biggest Flops But Has No Regrets
Tom Hanks starred in one of Lana and Lilly Wachowski's biggest box office flops.
Everyone has their favorite Tom Hanks movies. Since emerging as a movie star in the mid-1980s, the iconic actor has been one of Hollywood's go-to leading men. Hanks led Big, Sleepless in Seattle, Forrest Gump, and countless more classic movies to the top of the box office. But not every one of his movies has been a blockbuster. In fact, Hanks appeared in one of the biggest flops from The Matrix directors Lana and Lilly Wachowski.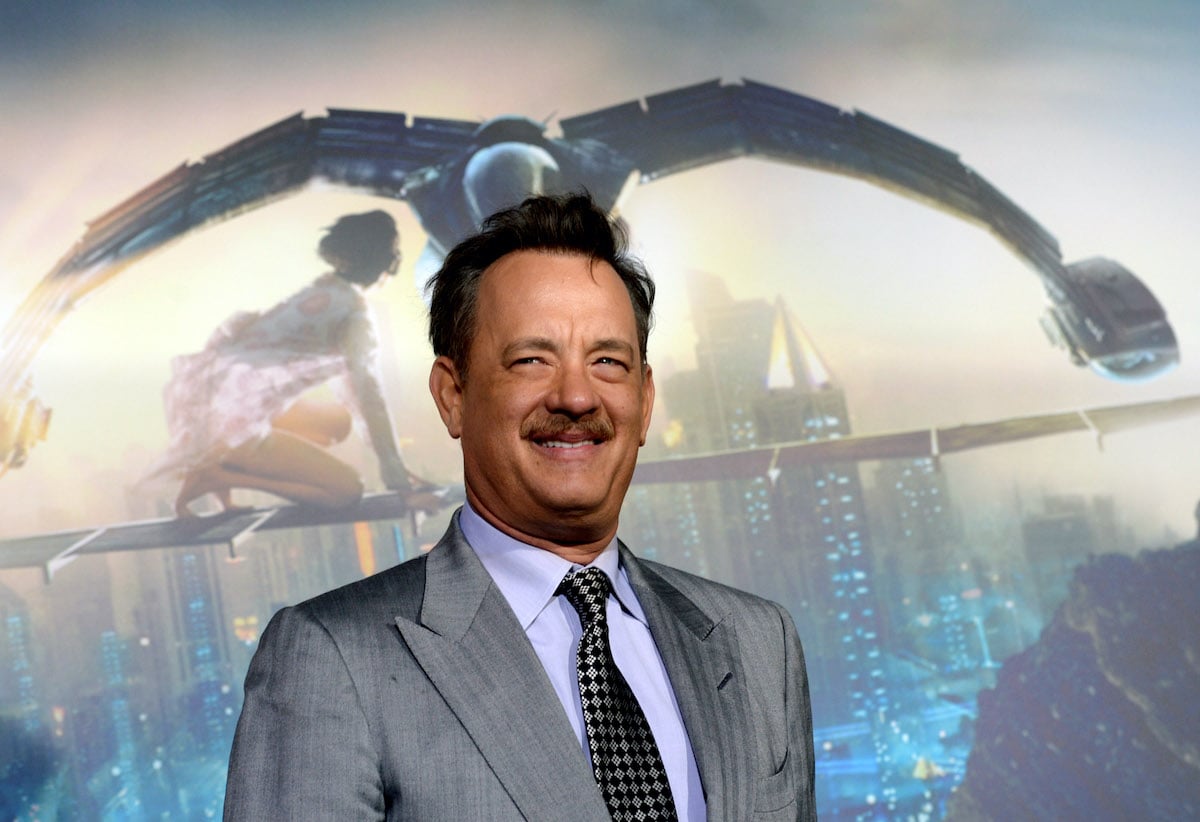 Tom Hanks has starred in his share of box office flops
Hanks might be remembered for his Oscar-winning and Oscar-nominated roles in movies such as Big, Philadelphia, Forrest Gump, Saving Private Ryan, and Cast Away. And certainly, his voice work as Woody in the Toy Story films will live forever. But Hanks has appeared in a ton of films that will even his most ardent fans have probably never seen.
1990's disastrous The Bonfire of the Vanities still stands as one of Hanks' most egregious misfires. But he's also starred in underwhelming releases like A Hologram for the King, The Circle, and the Coen brothers' The Ladykillers. But none of these marked the steep financial disappointment as the movie he made with the Wachowskis in 2012.
Among those is the 2012 sci-fi drama 'Cloud Atlas'
After The Matrix sequels in 2003, Warner Bros. continued to give the Wachowskis near-unprecedented creative freedom. The duo decided to write and direct a big-budget adaptation of manga and anime series Speed Racer in 2008. But they rolled the dice even more boldly with a reported budget of up to $150 million on Cloud Atlas. Based on the David Mitchell novel, the movie's story spans millennia but only earned $27 million domestically, according to Box Office Mojo. Still, it doesn't sound like Hanks has any regrets about making that divisive movie.
"I made a movie that altered my entire consciousness, Cloud Atlas. I thought, 'Jeez, this thing is so fab.' It's the only movie I've been in that I've seen more than twice," Hanks told The Guardian. "And it didn't do any business. And there's nothing you can do about it. And you must allow yourself a week of thinking, 'Jeez, I'm so bummed out.' But that's not the only reason to do it. It's lovely when it all works and you get ballyhooed. But if it's 50/50, you're way ahead of the game. In reality, I think it's more like 80/20; 80% of what you do doesn't work."
Tom Hanks' biggest hit likely isn't what fans think it is
Even though it wasn't a blockbuster, Cloud Atlas does have some defenders among critics. After all, the film retains a respectable 66 percent Fresh rating on Rotten Tomatoes. And both its time-hopping structure, mix of multiple genres, and casting of its core cast members in multiple roles can be challenging for audiences.
Compare that to Hanks' biggest hit, 2019's Toy Story 4. Narrowing beating out its predecessor, that animated sequel earned more than $1 billion worldwide. And that makes a ton of sense, given that it builds on beloved characters and capitalizes on a proven brand. That said, Hanks deserves credit for taking a creative risk with Cloud Atlas.