Tom Hanks Turned Down 'The Lost Symbol' for a Totally Sensible Reason
Tom Hanks abandoned playing Robert Langdon for good reason.
Tom Hanks remains not only one of Hollywood's most beloved leading men but also one of the most indelible stars of his generation. The actor has appeared in countless classic movies over the years, including Forrest Gump, Apollo 13, and Saving Private Ryan. And aside from his voice work as Woody in the Toy Story films, Hanks has largely avoided making sequels to his most popular movies. Now it looks like he's left his one other franchise behind.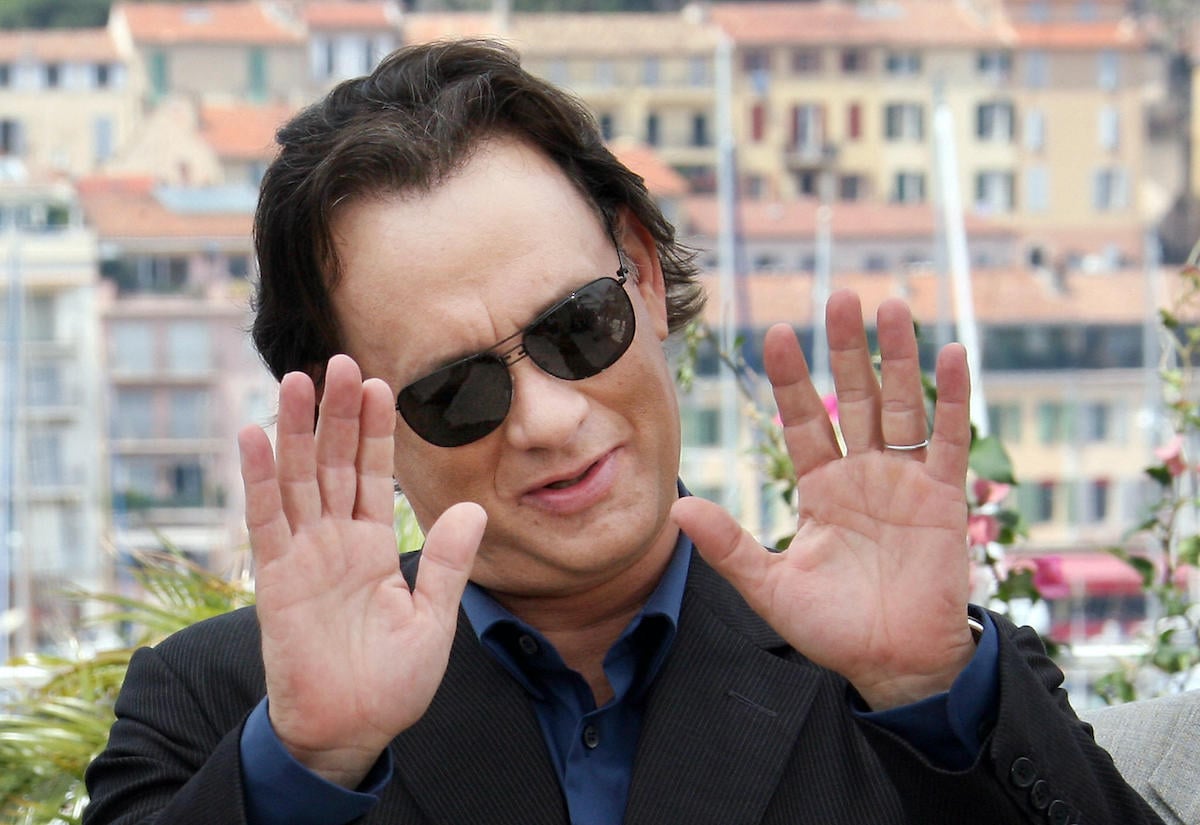 Tom Hanks starred in 'The Da Vinci Code' and its sequels
In 2006, Hanks brought symbologist Robert Langdon to life in director Ron Howard's The Da Vinci Code. The film — based on Dan Brown's best-selling thriller novel — came out at just the right time too. Released as a summer blockbuster, The Da Vinci Code went on to earn $760 million worldwide, according to Box Office Mojo.
With that success, Howard and Hanks would reteam to adapt Brown's other Robert Langdon novels for the big screen. In 2009, Angels & Demons hit theaters, followed by Inferno in 2016. And though each subsequent movie earned significantly less than its predecessor, many fans assumed it was just a matter of time until Hanks and Howard turned their attention to Brown's The Lost Symbol or Origin. But it appears the former at least won't happen.
But the Oscar winner passed on making 'The Lost Symbol'
After all, The Lost Symbol was published in between The Da Vinci Code and Inferno. So by all rights, the movie version should have already happened between those two other film adaptations. However, as Hanks told CinemaBlend, he and Howard considered adapting The Lost Symbol but opted against it for a good reason.
"That was interesting because we actually worked on [The Lost Symbol] for a while to see if there was something, and at the end of the day, Washington, D.C. and the question of the Masons was very reminiscent of the theoretical dilemmas of both The Da Vinci Code and Angels & Demons. We had to say that we don't quite think there is something [there] to truly hang on. But, Dan Brown, who is very secretive, is working on another one. We have no idea if it's going to come down the pike — if we're going to want to jump on it or not. We'll see. The good news is contractually, we don't have to. This is all our voluntary actions."
The Brown novel Hanks mentions wound up being 2017's Origin. As of 2021, no film version of that is in the works. In fact, the Robert Langdon series appears to be dead, at least on the big screen. But it's admirable that Hanks and Howard didn't simply want to repeat themselves and chose not to pursue a project they weren't invested in.
The Dan Brown novel instead is adapted into a new show
Of course, just because Hanks and Howard don't want to make another movie doesn't mean Hollywood will leave the Robert Langdon franchise alone. The character clearly has a built-in fan base ready for more historically based mysteries. So rather than making The Lost Symbol into a movie, Brown's novel serves as the basis for a TV series.
Ashley Zukerman plays Langdon in a story set years before The Da Vinci Code. And the show debuted to mixed reviews on Peacock in 2021. It's unclear at this point whether The Lost Symbol will get a second season. But even if it doesn't, the door isn't completely closed on the Robert Langdon just yet. Perhaps Origin could be adapted next.