Tom Hanks Uses a Specific Phrase Whenever He Gets Very Angry, Proving He Really Is 'America's Dad'
When it comes to 1990s blockbusters, few actors can compare with the nearly unstoppable run of Tom Hanks. Throughout the decade, the actor won two Academy Awards and headlined such smash hits as Forrest Gump, Toy Story, Apollo 13, and Saving Private Ryan. At the same time, he's earned a sterling reputation in Hollywood. But Hanks is capable of losing his cool.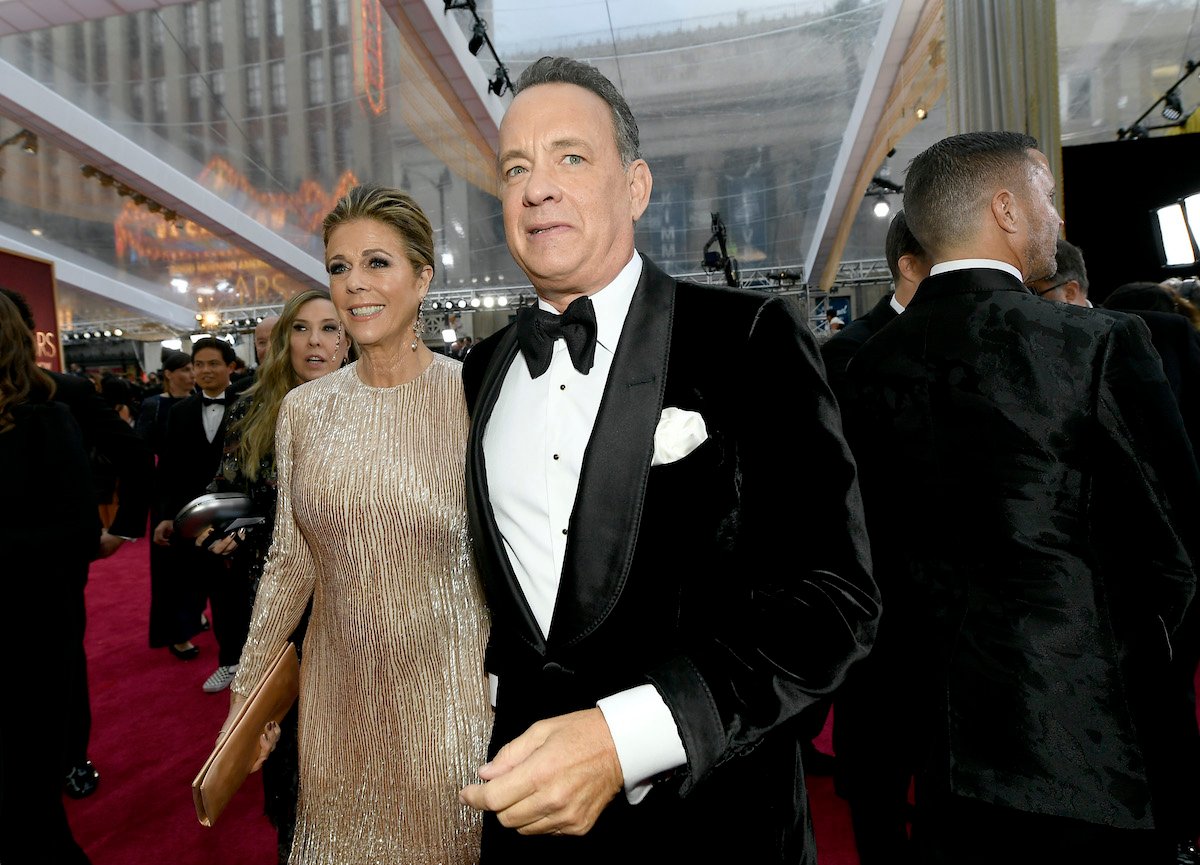 Tom Hanks has a reputation as 'America's dad' and the nicest guy
Early on in his career, Hanks was mostly known as a comedic actor. His role in 1980s sitcom Bosom Buddies certainly had something to do with it. Hits such as Splash and Big cemented his big-screen stardom but also gave hints of his acting range. Before long, Hanks became known for his portrayals of upstanding everymen, often earning comparisons to Jimmy Stewart.
Over time, Hanks has evolved from a general "nice guy" screen persona to one with more authority. In films like Bridge of Spies and Captain Phillips, he played older, more stately, and eminently trustworthy professionals. So it stands to reason fans have come to calling Hanks "America's dad." It's this reputation that makes the actor perfect for roles such as Fred Rogers.
RELATED: 'Seinfeld': This Scene-Stealer Once Had a Surreal Encounter with Tom Hanks
But the iconic actor has a line he uses when he gets fed up or upset
But just because Hanks is known as one of Hollywood's nicest guys doesn't mean the actor is incapable of getting angry. In fact, in a 2019 interview with Conan O'Brien, Hanks revealed that he often turns to a specific phrase when he gets upset.
"By saying, [you mean] I don't like people taking advantage of my good nature? There's a code word in the family that when I use these words — 'let me get this straight' — that means I've gone off the deep end. … When I get mad, I pull out the 'let me get this straight.'"
Even Hanks' go-to angry phrase feels 100 percent like something a dad would say. So fans might not be surprised to learn he expresses angry like a disappointed father about to lecture his offspring. Thankfully, at least with fans, Hanks tends to live up to his nice-guy reputation.
RELATED: Tom Hanks Says 'Toy Story' Films Were 'Hardest Physical Work' He's Ever Done — 'You Have to Stay Locked in Place'
Tom Hanks appeared in a 2020 movie many fans might have missed
In keeping with Hanks' continuing run, the actor played another respectable professional in 2020. The only problem is that many fans likely missed the movie entirely. Due to the coronavirus (COVID-19) pandemic, Hanks' Greyhound was released directly to Apple TV+.
In the movie, the actor plays a Navy commander who steps up to lead an Allied convoy during World War II. Although Greyhound received mixed-to-positive reviews, it feels very much in line with Hanks' filmography. And let's get this straight, it also secures his "America's dad" title for now.