Tom Hanks Walks Back His Negative Comments About His New Apple TV+ Movie 'Greyhound': 'Apple Television Has Saved the Day for Us'
Movie stars come and go, but Tom Hanks isn't going anywhere anytime soon. Over the years, the actor has become one of the most popular leading men in Hollywood. Tackling a variety of genres, Hanks has won two Academy Awards and starred in countless classic movies. Now the beloved star has to reframe some recent comments he made about his latest project.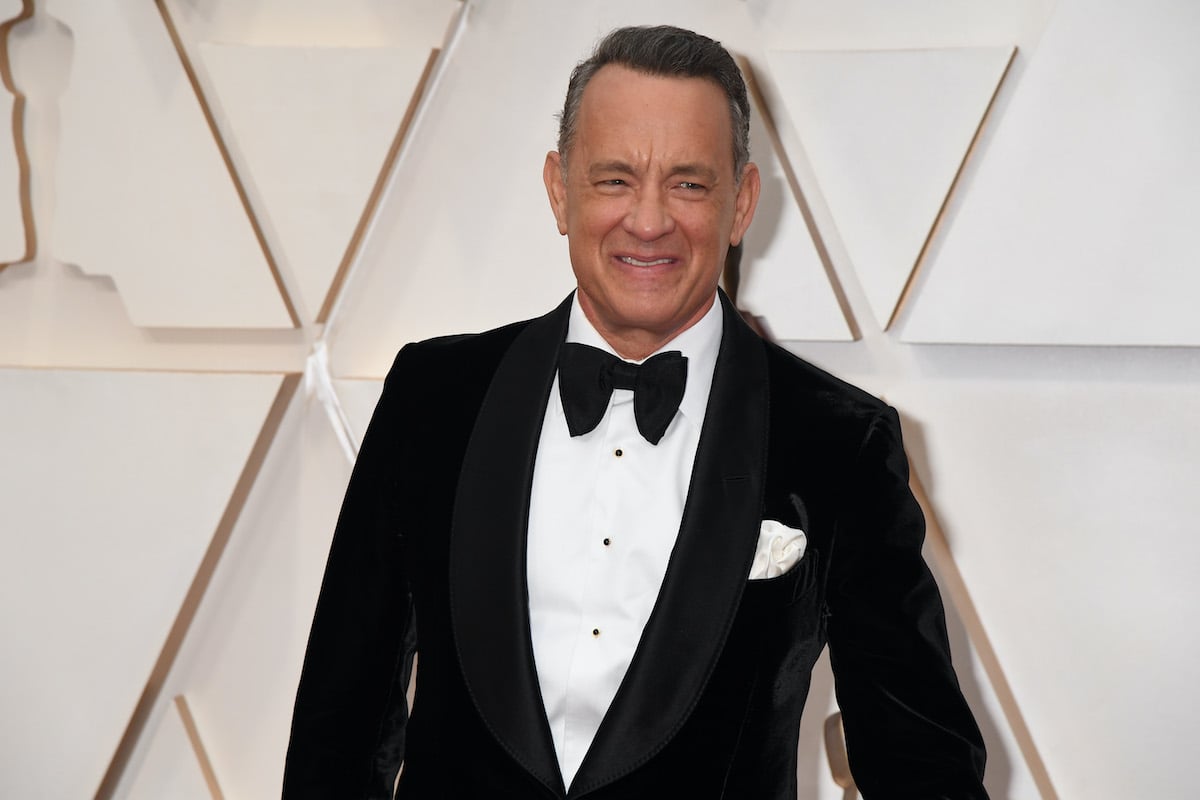 Tom Hanks previously expressed disappointment in his new movie
For decades, Hanks has been a big-screen mainstay. So fans can only imagine how he must have felt when his latest movie, a war drama titled Greyhound, was announced to hit Apple TV+. Actually, we don't have to imagine Hanks' reaction because he was initially very open about the "absolute heartbreak" involved.
"I don't mean to make angry my Apple overlords, but there is a difference in picture and sound quality," Hanks recently said, though he did give the company credit. "The heartbreak is that 800 people don't get to go into a theater as strangers, watch Greyhound and come out 88 minutes later with something in common."
Now the actor is 'thrilled' Apple TV+ has picked up 'Greyhound'
That bit about his "Apple overlords" might not have sat well with the company, however. In an appearance on Today, Hanks continued to praise the company's rescue of Greyhound. Moreover, he shifted the attention to the widespread shutdown of movie theaters nationwide.
Well, I'm actually thrilled that Apple TV is making it possible for everybody to see [Greyhound]. … Because COVID-19 did something heartbreaking to us all. It closed down the theaters. We don't have the cinema. There isn't anybody that doesn't like going to see a good movie with 800 other people and coming out with something in common. Barring that, Apple Television has saved the day for us. We had a magnificent movie that was not going to be seen because of the realities.
The specific word choice Hanks uses — again calling the shift to streaming "heartbreaking" — does indicate a purposeful clarification of his previous comments. But in his defense, this does appear to be his original intention. And he's not wrong. For months, moviegoers have lost the ability to enter a dark theater and take in a brand-new story.
Hanks points out parallels between 'Greyhound' and the pandemic
Of course, the coronavirus (COVID-19) pandemic has had a much more direct effect on Hanks than most Americans. He and wife Rita Wilson were among the first celebrities struck with the disease. And for the actor, Greyhound strangely speaks to the current public health crisis, he told Today.
[Greyhound] is 88 minutes of a thematic story that does speak to what we're all going through right now. We didn't know that at the time we made the film. We were just trying to make a lean, new spare version about procedures and behaviors about how difficult it was to stay alive in the middle of the North Atlantic in 1942. But the end result is … we feel as though we were rescued at sea by a convoy with a big Apple logo with a bite taken out of it.
With a star as big as Hanks in the lead, Greyhound could prove to be a big draw for Apple TV+. And as Hollywood grapples with the new reality, it will be interesting to see just how much streaming will overtake the theatrical experience.