Tom Hardy's 'Taboo' Was Renewed For Season 2 Four Years Ago — Now They Are Trying to Get the 'Stars Aligned' to Make It Happen
Tom Hardy's BBC drama Taboo debuted back in 2017, and it was renewed the following year for season 2. But fans never saw any new episodes. Now that the series has moved to Netflix and found a new audience, they are trying to get the "stars aligned" to make season 2 happen.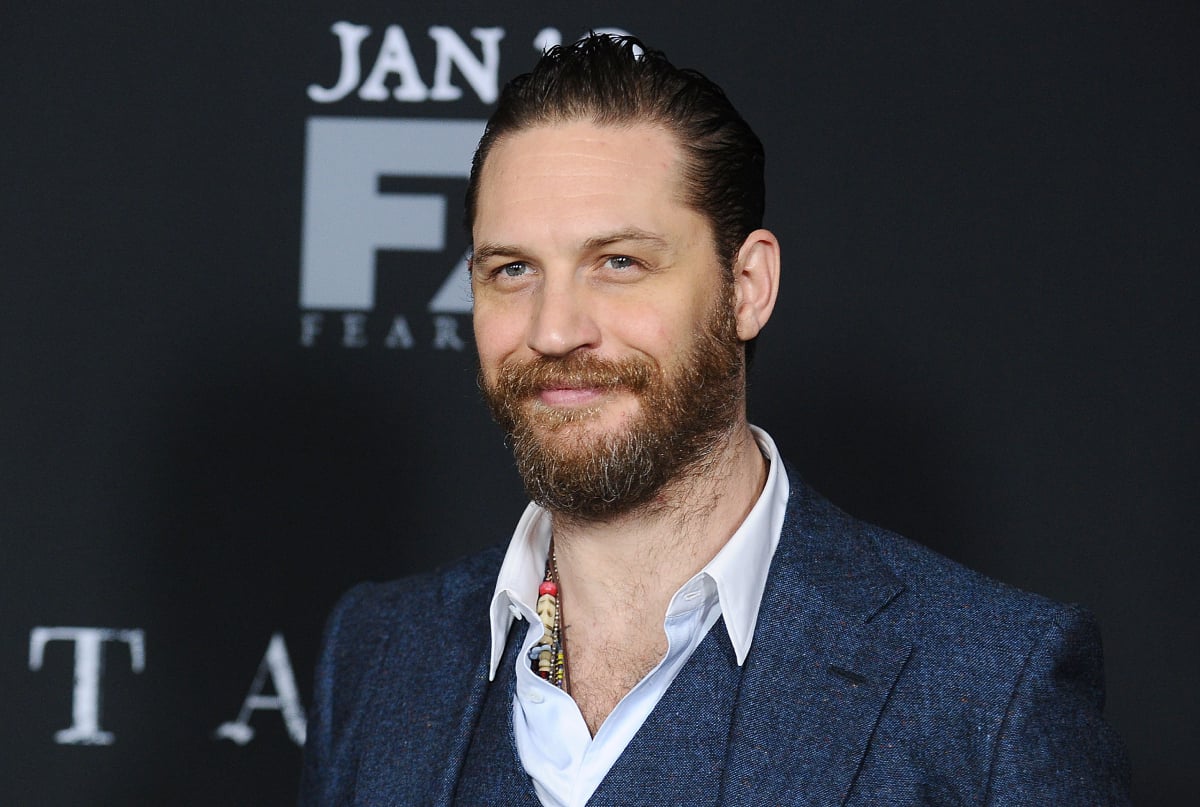 Tom Hardy created 'Taboo' with his father Chips
Taboo is a gritty period drama that follows James Delaney (Hardy), an 1814 adventurer who's been long presumed dead. When he returns home to London from Africa, his plan is to inherit his late father Horace's (Edward Fox) shipping empire. But the strange inheritance pits him against the East India Company. Which puts James on a mission to avenge his father's death, regardless of the cost.
The series was created by the Inception star, his father Chips Hardy, and Peaky Blinders showrunner Steven Knight. Hardy and his dad wrote the story the series was based on, which explored the dark side of London in the 19th century.
"Chips is awesome as an artist," Hardy told Vanity Fair. "His ideas are great, so it's very easy to see him as a partner in crime."
Hardy says the series was conceived to be an "anti-Downton Abbey" through his production company, Hardy Son and Baker. Which he runs with his producing partner, Dean Baker.
'Taboo' was renewed for season 2 four years ago, now they are trying to make it happen
After the series was renewed for season 2 in 2018, the momentum suddenly died down and it was seemingly forgotten when the pandemic hit. But when the series was picked up by Netflix, it found new life and broke into Netflix UK's top 10.
In late 2021, Knight told Collider that season 2 was happening. He also confirmed that he had written "six of the eight" episodes, and the team was "trying to get stars aligned so that we can get our star [Hardy] back on set."
Hardy has said publicly that season 2 of Taboo is "really, really important" to him. He explained that it's "taken a lot of thinking because I really enjoyed the first one and I want to be really fulfilled by the second one."
Season 2 of Tom Hardy's 'Taboo' could begin filming next year
"We're still playing with ideas: you could go linear, a continuation of time, or we could drop prior to London, or we could quantum-leap through time!" Hardy told Esquire. "I don't know whether to go orthodox – there's a series of that already written – but I don't know if that's the right way to go."
It seems like the biggest obstacle to season 2 at this point is Hardy's busy schedule. Knight believes that the earliest filming will begin is in "early 2023." So fans will have to wait at least another couple of years before they find out what happened after the shootout on the London docks.
In the meantime, fans in the UK can rewatch the first eight episodes of Taboo on Netflix. While American viewers can find the series on Hulu.