Tom Holland Declined To Perform 'Umbrella' by Rihanna in Heels — And Now Regrets It
Tom Holland stunned fans with his 'Lip Sync Battle' performance of 'Umbrella.' One of his regrets, though, is not doing the Rihanna song in heels.
They're award-winning actors, and pretty impressive lip-sync performers. Tom Holland and Zendaya took to Lip Sync Battle, both dressing in drag for their respective sets. Even though Holland sported a black wig and tights, the Spider-Man star decided against wearing high heels — even if he thinks he "would have shut things down" if he did. 
Tom Holland and Zendaya performed on 'Lip Sync Battle'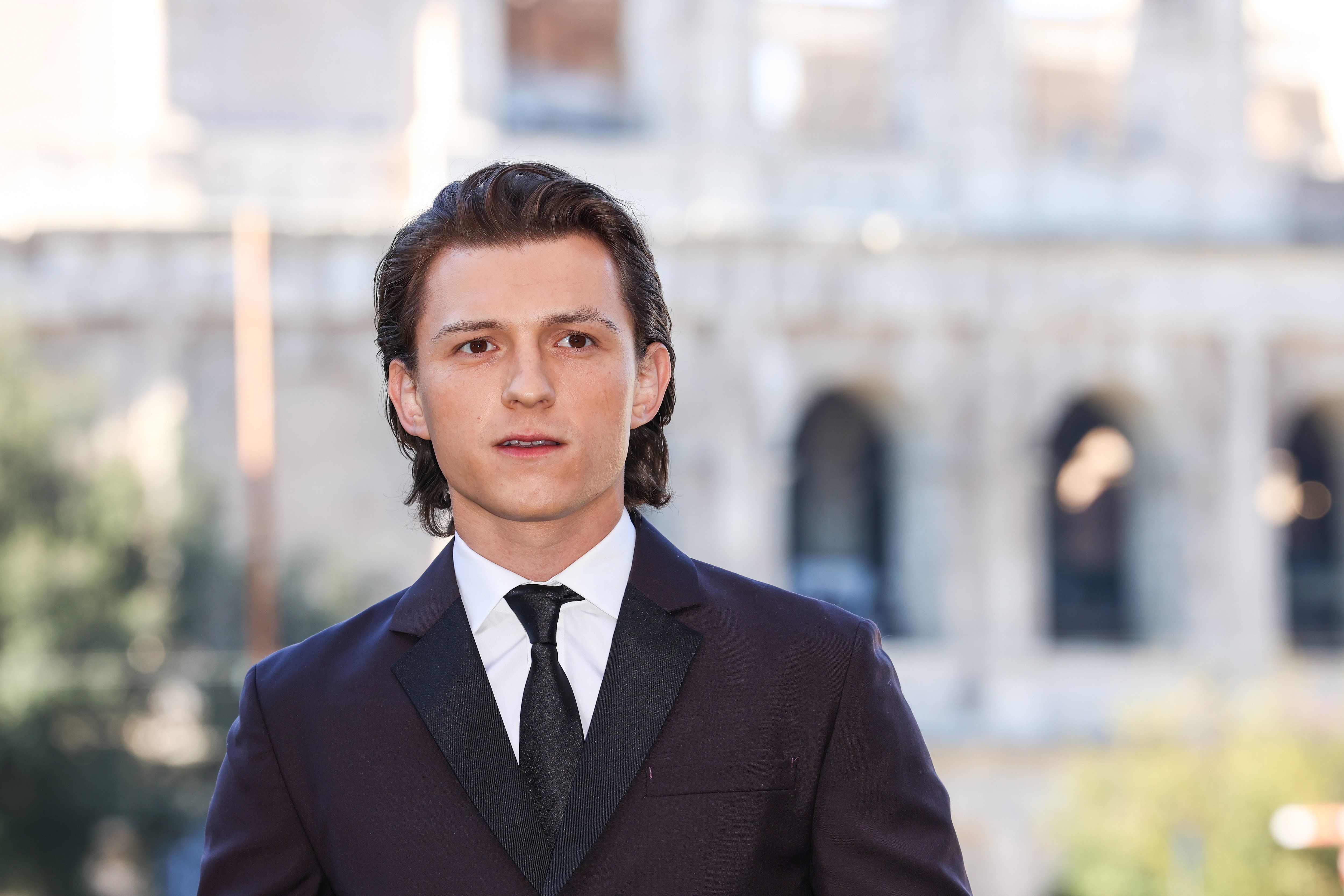 Holland portrays Peter Parker, and Zendaya portrays MJ in Marvel productions like Spider-Man: No Way Home. They also performed on the original reality series Lip Sync Battle.
For this experience, Holland and Zendaya went head-to-head, lip-syncing well-known songs in a smackdown competition. Following a snippet of Holland performing "Singin' in the Rain" from the musical of the same title, the actor danced to Rihanna's "Umbrella," complete with a black wig. 
"It was more nerve-wracking than Spider-Man," Holland said during an interview with People Magazine. "That was so stressful; it was probably the biggest thing I've had to get over."
Before he was awarded a role in the MCU, Holland performed as Billy Elliot for the musical's stage production. He's a proficient dancer, as seen in his rendition of "Umbrella." 
Tom Holland didn't wear heels for his 'Umbrella' performance
Even though he sported a black wig and black tights, Holland decided against wearing high heels. Part of the reason was that he was dancing on a slippery surface.
"I'm not gonna lie, I didn't mind being in drag," he said in the same People interview, adding that he declined to dance in heels — and laments over his choice. "I said, 'You want me to dance in the rain and do a front flip? I can't do that in heels.' I wish I had now. That would have shut things down."
With or without heels, Holland's rain-themed lip-sync continues to be a favorite of many fans. Comedy Central's YouTube video of the performance earned over 115 million views and over 3 million likes.
"I have the utmost respect for dancers, but I must have seen this clip probably 25 times, and I wouldn't notice if they all left the stage," one YouTube comment said. "Tom Holland owns this stage and this performance so immensely that it's hard to notice anything else."
"The thing that makes this performance is the absolute commitment and sincerity," another YouTube user added. "No tongue in cheek 'hehe I am so silly wearing this outfit and doing this dance…' He went on that stage as serious as a judge to crush it, and that's what he… did."
What songs did Zendaya perform during 'Lip Sync Battle'?
Although Zendaya didn't do a forward flip into a death drop, she dressed in drag for her lip-sync performance of "24K Magic" by Bruno Mars. The Euphoria star also performed a lip-sync version of "Tyrone" by Erykah Badu.