Tom Holland's Favorite Movie Stars Another Marvel Actor
Besides playing Spider-Man, perhaps Tom Holland's most famous role in the MCU is as its resident spoiler machine. The actor spilled the beans or almost has many times over the years. But Holland once channeled his passion for movies in a more constructive way by revealing his favorite films. As it turns out, his number-one movie features another MCU alumnus.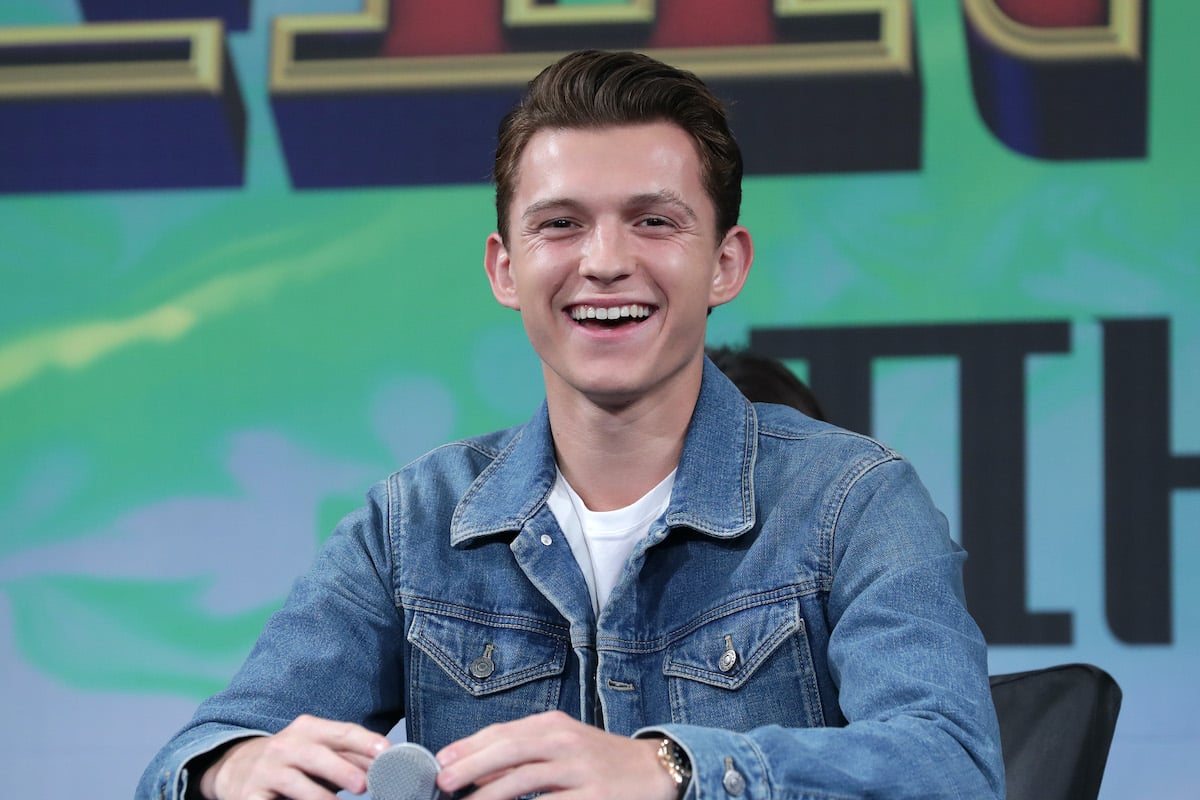 'Spider-Man' actor Tom Holland once revealed his favorite movies
In 2020, Holland revealed his personal favorite movies in the MCU. For the record, they include Iron Man, Thor: Ragnarok, and Avengers: Endgame. But in 2017, the actor went deeper into his favorite movies with Rotten Tomatoes, naming the five movies he loves the most.
Among Holland's selections were Martin Scorsese's 2006 gangster thriller The Departed and Steven Spielberg's 1998 war film Saving Private Ryan. But the actor also included 1992 comedy My Cousin Vinny in the list, citing star Joe Pesci as "one of [his] favorite actors." Of course, Marisa Tomei — who plays the MCU's Aunt May opposite Holland — won an Oscar for that film.
Holland also mentioned Avatar as one of his favorite movies too. The James Cameron sci-fi epic — released in 2009 — recently reclaimed its title as the highest-grossing movie of all time. The film it topped to become the worldwide champ? None other than Avengers: Endgame.
His number-one film features another Marvel star
Although those four movies are all among Holland's favorite films, the Spider-Man actor did take the time to point out his top movie. And it features a breakthrough performance from another young actor who would eventually appear in the MCU. 
"My first favorite movie is called Primal Fear," Holland told Rotten Tomatoes. "It's a Richard Gere movie with Edward Norton. It's Edward Norton's first movie. It's a performance that I always have aspired to kind of recreate, you know? Not in a sense of recreate that character, but create a character on a similar sort of level that Edward Norton did. That's my first one."
Norton, of course, joined the MCU early on with 2008's The Incredible Hulk. But he famously had a falling-out with Marvel. By the time Bruce Banner reappeared in 2012's The Avengers, Mark Ruffalo had stepped into the role, which he's continued to play ever since. So Holland still hasn't worked with Norton.
What is 'Spider-Man' star Tom Holland's net worth?
Tobey Maguire — who played Spider-Man in the 2000s trilogy — may be the most financially successful of the big-screen Peter Parkers. But Holland continues to make his mark as the character. In fact, the 24-year-old actor reportedly has an estimated net worth of $15 million. 
Holland has his time in the MCU to thank for that success. After all, since joining the franchise in 2016, he's already appeared in five massive box office hits. Next up, the actor will return as Peter Parker in 2021's Spider-Man: No Way Home, which fans expect will involve the multiverse.