Tom Holland Kicked a Stuntman In the Face Filming 'Uncharted'
Tom Holland recently revealed he accidentally kicked a stuntman in the face filming 'Uncharted' — learn more.
Tom Holland might be fresh from the success of his blockbuster movie Spider-Man: No Way Home, but the popular young actor isn't slowing down anytime soon. He can be seen in Uncharted, one of the buzziest movies to hit theaters this spring, acting alongside such screen legends as Mark Wahlberg and Antonio Banderas. Holland's training and preparation for the film was intense, and as he revealed in a recent interview, he got a little too carried away at times, even accidentally kicking a stuntman in the face at one point.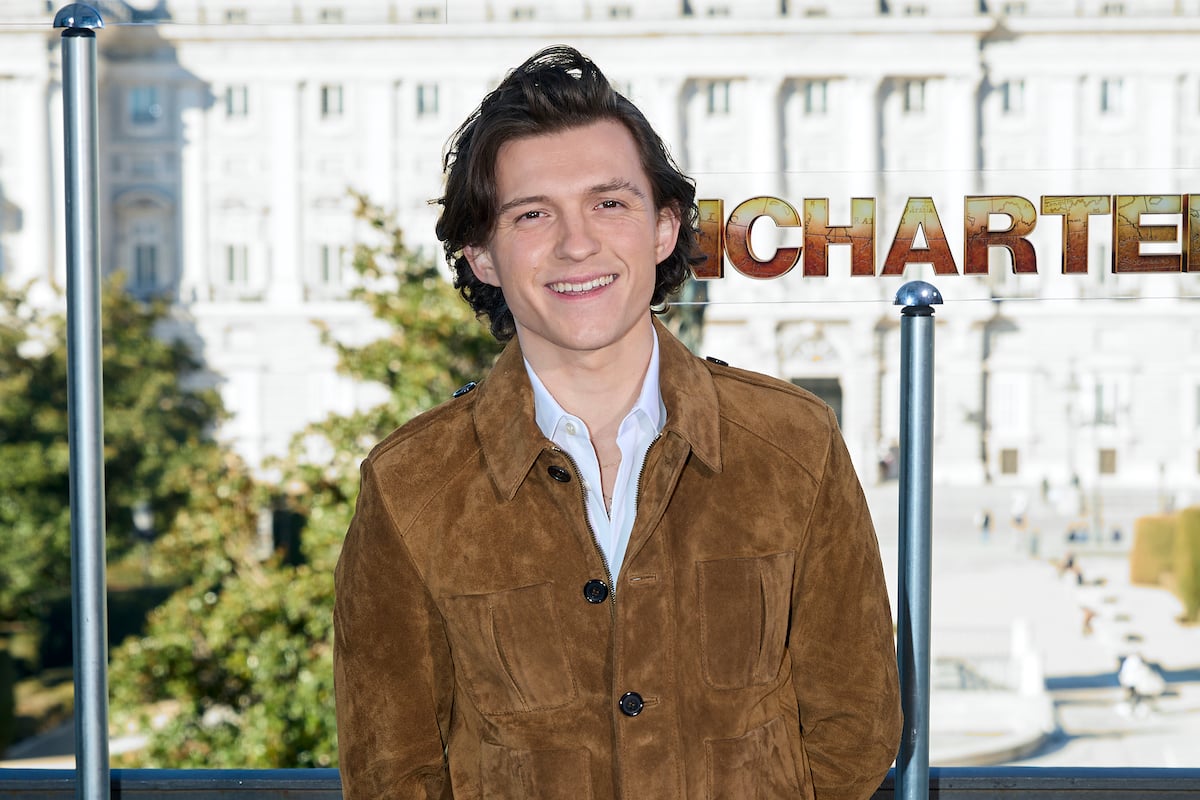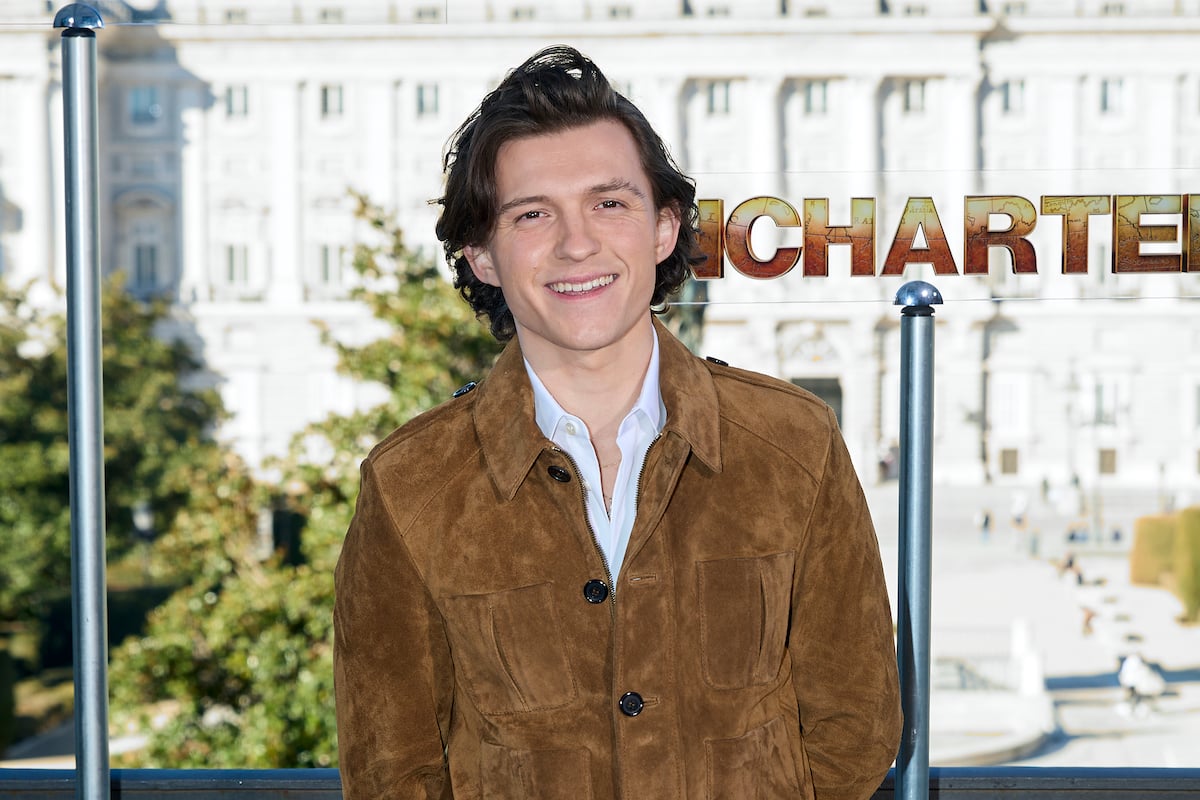 What did Tom Holland say about kicking an 'Uncharted' stuntman in the face?
Uncharted is a hardcore action film in the style of classic adventures movies like the Indiana Jones franchise. To get in character, Holland dove right into the stunt training. In a recent interview with Fandango All Access, Holland talked about the challenge of filming complex stunts. "It was tough," Holland said,
"There were times where we ripped our hands to smithereens hanging onto those boxes and eventually your grip strength would give out, and you would just let go and upon letting go, you would get rope burns and blisters and bangs and bruises you know."
Holland detailed how, at one point, he "unfortunately kicked a poor stuntman in the face in that sequence. He was OK, he is an ex-UFC fighter, so he's tough as nails. That doesn't excuse my lack of judgment," Holland joked in his interview. The actor explained that the way the wires were set up had caused him to be closer than usual to the stuntman, which caused the unfortunate accident. 
What is 'Uncharted' about?
Uncharted tells the story of a young man named Nathan Drake, who is recruited by a seasoned adventurer named Victor Sullivan. Together, Drake and Sullivan go on the journey of their lives, hunting for the famed lost treasure of the Magellan expedition. Along the way, the two compatriots encounter a world of trouble, including pushback from an evil billionaire named Santiago Moncada.
Based on a popular video game, Uncharted is new territory for Holland. The young actor is best known for his portrayal of Spider-Man/Peter Parker in the Marvel Cinematic Universe, but his brand-new role as a treasure-seeker in Uncharted required Holland to work even harder to build his body up to action-star status. 
Tom Holland's 'Uncharted' workout
Tom Holland trained as a gymnast and stage performer, so he's always had good control of his body – however when he was preparing to film Spider-Man: No Way Home, Holland had to really step up his game. According to a December 2021 report from GQ, Holland started working with personal trainer George Ashwell to craft a body that would be believable not just for the nonstop action scenes, but for the shirtless ones as well. Ashwell started Holland on an intense training regimen, one that was designed to build a lot of muscle. 
Part of Holland's everyday gym routine included deadlifts, dip bar straight leg raises, weighted dips, and one full minute of functional range conditioning, which encourages flexibility and promotes joint mobility. According to Men's Journal, Holland's dedication to his workouts impressed even celebrity trainer Ashwell. "Tom smashed it," Ashwell said. "The kid is a machine." In the end, Holland was able to build about 14 pounds of muscle without gaining an ounce in body fat – a truly impressive feat for anyone, even a hardened action star.