Tom Holland Sensed That 'Spider-Man: No Way Home' Was His 'Last Time' Playing Peter Parker During Filming
Tom Holland doesn't know what the future holds for him as Spider-Man, but he admitted that he felt that 'Spider-Man: No Way Home' could be his last time wearing the suit.
Rumors have run rampant on the internet regarding a new deal between Marvel and Sony with Tom Holland starring in more Spider-Man films. However, the studios have yet to announce any of their plans formally. Given Spider-Man: No Way Home's success, it seems like it's only a matter of time before fans see Holland don the suit again. But the actor admitted that he had a feeling that it was all coming to an end while filming the third Spider-Man movie.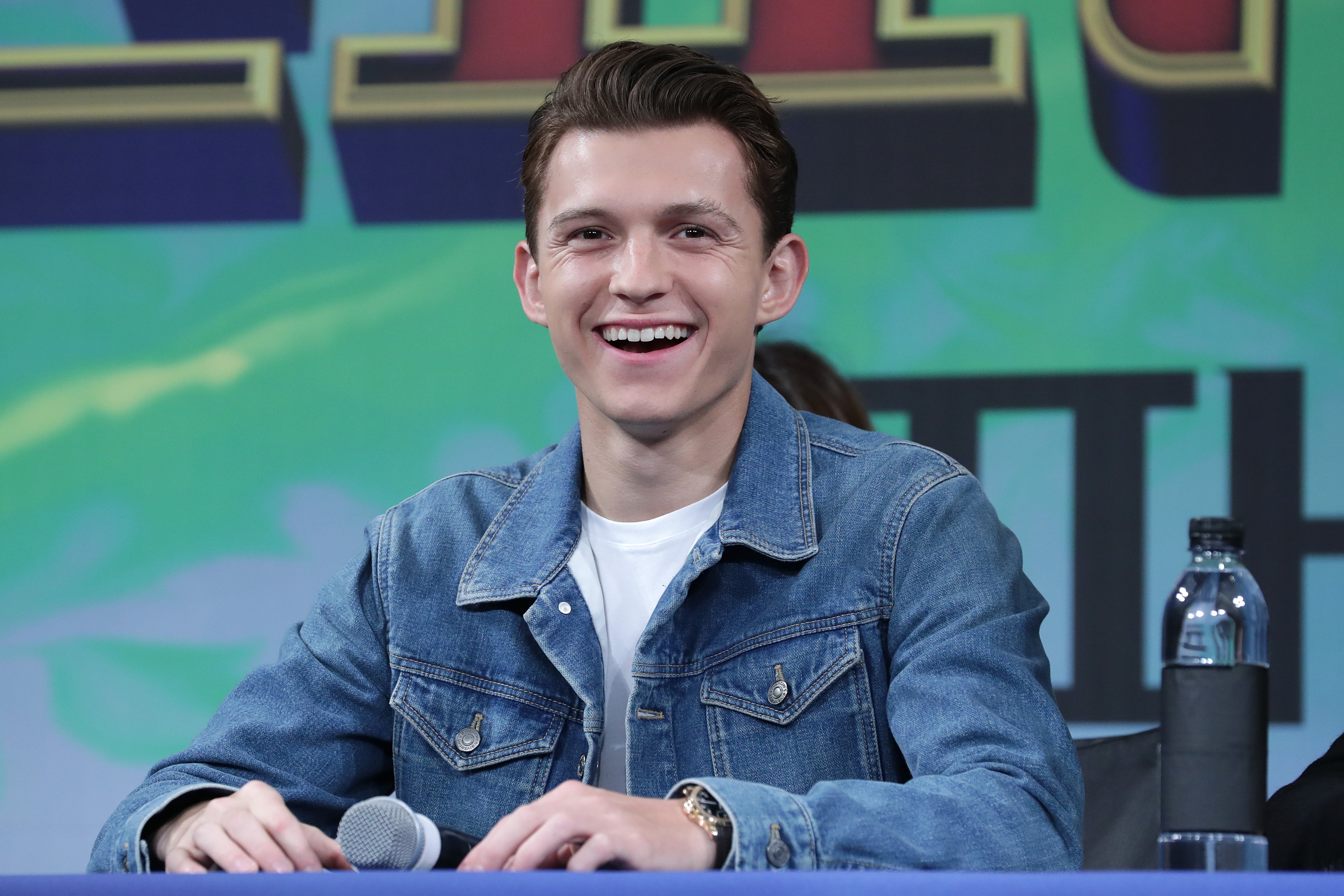 Tom Holland reflects on his time filming 'Spider-Man: No Way Home'
Deadline hosted a conversation between Tom Holland, Andrew Garfield, and Tobey Maguire about working together on Spider-Man: No Way Home. And during the interview, Holland reflected on the emotions he experienced while on set.
"There definitely was a sense for me, as an actor, that this was the last time that I could potentially don the suit," Holland admitted. "So, a lot of that emotion came from the act of saying goodbye, which is one of the biggest themes throughout this film. But this film also felt like a celebration of three generations of cinema. So, at times, we would be getting into these scenes that were incredibly emotional."
He continued, "They're very taxing, and I was so happy to be there, that I had to go at it a different way and kind of go, 'Wow, look at my life. Look what's happened to me. I'm working with Tobey Maguire and Andrew Garfield, and we're telling this story.' And I would get emotional at kind of how proud I was of the situation that we were in and what we were doing and that I really believed in what we were doing."
Tom Holland concluded, "So, yeah, it was tough, but you know, anything hard is worthwhile. I was happy to kind of really push myself and to make this film more emotional than superhero films have been in the past."
The actor is unsure what the future holds for him
Tom Holland knew during filming that Spider-Man: No Way Home could be his last time playing Peter Parker on the big screen. So he wanted to savor every moment. But now that the movie is out and universally loved, does Holland know if he has a future in the Marvel Cinematic Universe?
The actor told Deadline, "The truthful answer — and I've done a whole press tour where all I do is lie — the truth is, and you're not going to like the truth, I don't know the answer to that question."
"This film for me was as special as an experience could ever be," Holland added. "Sharing the screen with [Garfield and Maguire]. Playing Spider-Man could be quite an alienating experience because, you know, we're the only three blokes who have done it. So to share that with you two, it's been such a wonderful experience, of which I have such amazing memories."
But Tom Holland is uncertain if he'll play Spider-Man again. He said, "I don't know. I know I love this character, and I know that I am not ready to say goodbye. But if it's time for me to say goodbye, then I will do so proudly, knowing that I've achieved everything I wanted to with this character. And sharing it with these boys will be forever one of the most special experiences of my career. So, if it's time, it's time. If it's not, it's not. But at the moment, I don't know."
Amy Pascal admitted that Sony is trying to get Tom Holland for 3 more 'Spider-Man' films
Although Tom Holland has repeatedly said that there are no definitive plans for him to play Spider-Man again, Spider-Man: No Way Home producer Amy Pascal has stated otherwise.
Pascal told Fandango, "[Spider-Man: No Way Home] is not the last movie that we are going to make with Marvel — [this is not] the last Spider-Man movie. We are getting ready to make the next Spider-Man movie with Tom Holland and Marvel. We're thinking of this as three films, and now we're going to go on to the next three. This is not the last of our MCU movies."
Of course, nothing is set in stone until Marvel and Sony make an official announcement. But Pascal's comments are definitely intriguing.
Spider-Man: No Way Home is now playing in theaters.