'Top Boy': Why The Netflix Show Didn't Bring Back Ra'Nell
Ashley Walters revealed that the Ra'Nell character won't appear in the new season of 'Top Boy' on Netflix.
TL; DR: 
Ra'Nell Smith (Malcolm Kamulete) was a major character in Top Boy's first season. 
Ra'Nell won't appear in the new season of Top Boy, which releases March 18 on Netflix. 
Some fans thought Modie, a new character in Top Boy's last season, might be an older Ra'Nell. 
Top Boy is returning to Netflix on March 18. But one fan-favorite character from an earlier iteration of the British crime drama won't appear in the new episodes. Ra'Nell Smith, a young boy ​​who lived in the Summerhouse Estate and got caught up with the local drug trade, isn't going to make a return to the series, one of the show's stars has revealed.  
Ra'Nell was a major character in 'Top Boy: Summerhouse'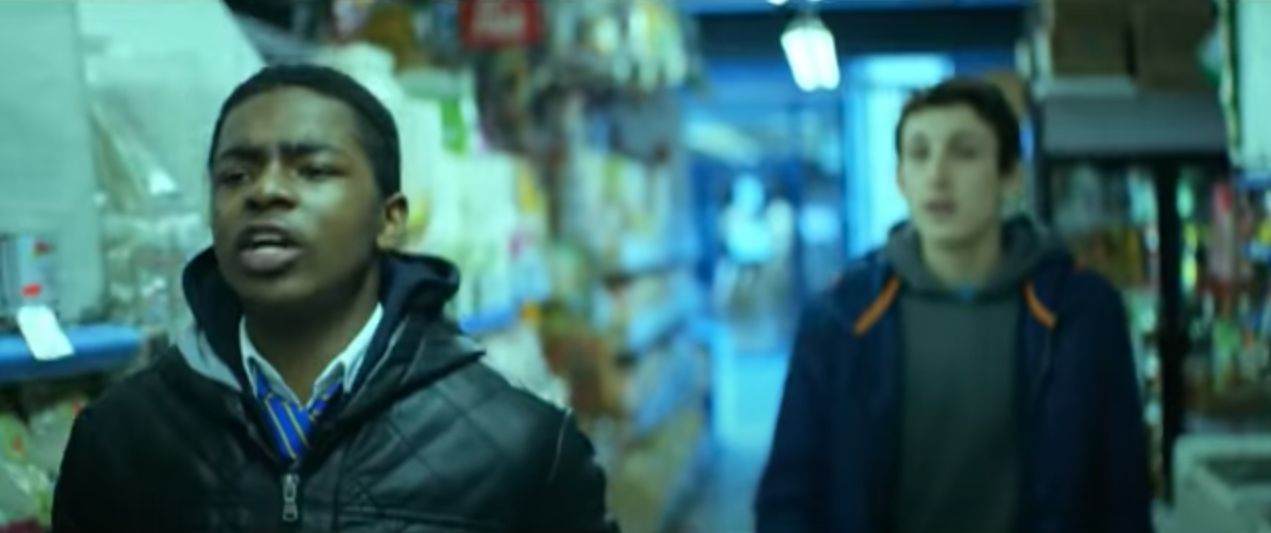 Ra'Nell was a major character in the first two seasons of Top Boy. The show, which Netflix has rebranded as Top Boy: Summerhouse, originally aired in the U.K. between 2011 and 2014. But when a rebooted version of Top Boy landed on Netflix in 2019, Ra'Nell – who'd been portrayed by Malcolm Kamulete – was conspicuously absent. 
In Top Boy's first season, Ra'Nell had to figure out how to get by on his own when his mother was hospitalized due to her mental illness. While he tried to steer clear of the local drug dealers Dusane (Ashley Walters) and Sully (Kane Robinson), that proved difficult when his close friend Gem (Giacamo Mancini) got entangled in the business. 
While Ra'Nell was a less prominent character in the show's second season, fans were still expecting to find out what happened to him when Top Boy returned in 2019. However, while the new version of Top Boy brought back Sully, Dushane, and several other characters, Ra'Nell was nowhere to be seen, and he was never mentioned.       
Ashley Waters says Ra'Nell won't be in the new season of 'Top Boy' 
Now, with new episodes of Top Boy making their way to Netflix, some fans likely hope that Ra'Nell might reappear. But that's not going to happen. Walters, who has also appeared in shows and movies such as Get Rich or Die Tryin', explained why in a recent interview with Radio Times.  
"No, no… Malcolm was a brilliant addition to our cast and was one of the founding members of the show, obviously, but he had different things that he wanted to do with his life," Walters said.
According to the actor, Kamulete had other interests and didn't want to come back for another season of Top Boy. 
"We all wanted him to come back, but he [Kamulete] found football, he had other things that were going on and wanted to pursue those … I haven't spoken to him in a while actually, but as far as we know, that's what it was. So unfortunately I can spoil this for the fans – Ra'Nell will not be coming back."
Was Modie really Ra'Nell?
Ra'Nell doesn't appear in the rebooted version of Top Boy. However, some of the show's viewers had a theory he was there all along – under a different name. They thought Modie, a rival drug dealer who Sully clashes with in prison, was actually an older version of Ra'Nell. According to NME, there are a few clues that make support this theory. Most notably, there's the's the line "I used to be Ra'Nell, I never had a score" in the song "God's Eye" by the rapper Dave, who plays Modie. But so far, there's been no confirmation that this theory is correct. 
Top Boy Season 2 is streaming on Netflix beginning March 18. 
Check out Showbiz Cheat Sheet on Facebook!