'Top Chef': Who Is Padma Lakshmi Dating?
Television host Padma Lakshmi's career on impressive culinary programs Top Chef and Taste the Nation has never been better.
And, as well, her love life is doing just fine.
Find out who the mother of one has been happily dating.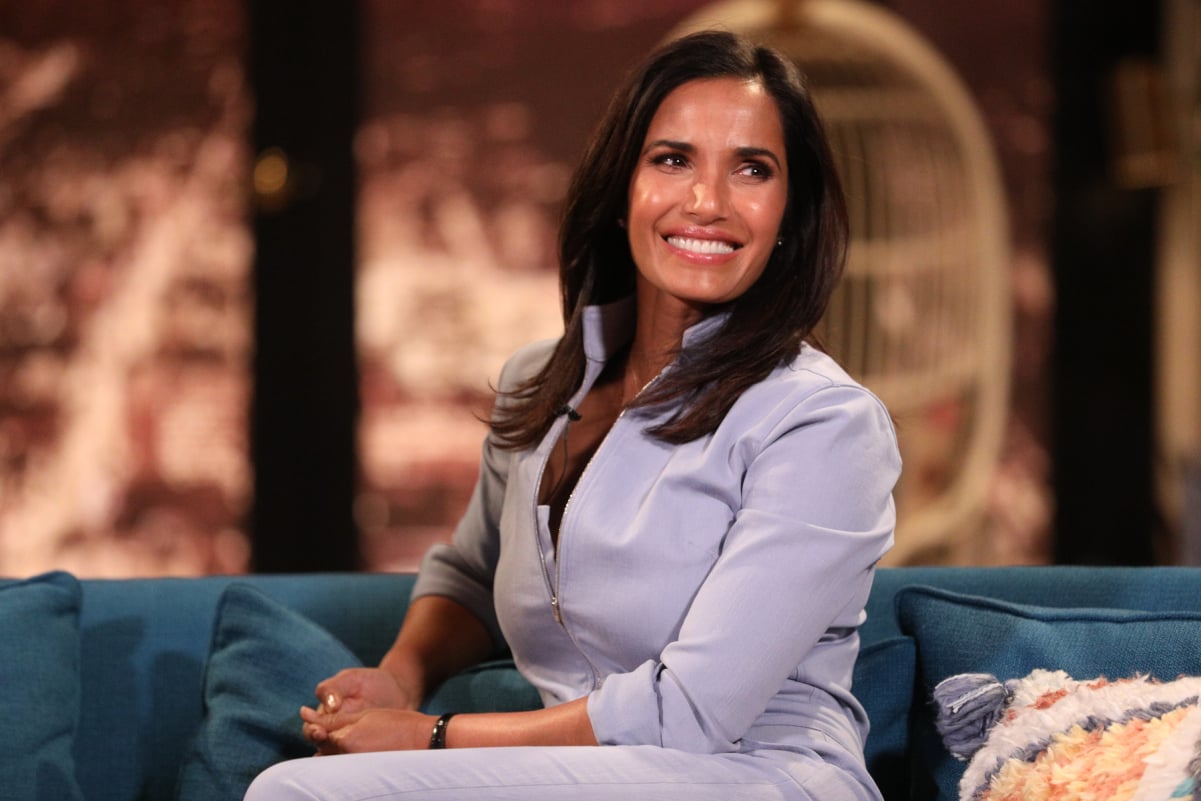 Padma Lakshmi is in a relationship with Adam Dell, the father of her daughter
It might make sense that the 49-year-old former model has been dating the father of her only child, 10-year-old Krishna. But things haven't always been pleasant between Lakshmi and Adam Dell, a venture capitalist.
In her 2016 memoir, Love, Loss, and What We Ate, Lakshmi wrote of the bitter custody battle that Dell initiated after the birth of their child due to what he reportedly viewed as her intention to distance him from his daughter.
"I was in shock," the Top Chef star wrote. "I couldn't believe Adam was suing me for full custody of our child. I couldn't imagine why he thought this was a good idea. My nanny, who had spent the afternoon with Adam and Krishna, knew about the lawsuit even before I did. Adam had had the "courtesy" to break the news to her just before he sent the two of them back to me."
The two settled out of court, with a source telling Page Six at the time, "Their dispute was settled privately, out of court. Dell got improved visitation and custody rights. He had wanted full custody, but they came to a compromise. Padma maintains the same rights she always had."
And by 2017, the couple began seeing one another again, and are still going strong in their relationship.
Lakshmi initially wasn't sure who the father of her baby was
After her divorce from novelist Salman Rushdie in 2007, the Indian-born Lakshmi began seeing Dell and 70-year-old businessman Teddy Forstmann. She eventually found herself at 39, pregnant and wondering which man was her baby's father.
The Taste the Nation host told Extra in 2016 about the difficult situation she had ended up in.
"It was really difficult because it was embarrassing. I wanted to play the field," she said. "Men do it all the time. When men do it, they call it being a playboy; when women do it they call it something else… I had just gotten out of a divorce and, by the way, I was honest with everyone involved in my life — but it was still hard."
A paternity test eventually revealed that the then-40-year-old Dell was Krishna's father and he has shown himself to be an involved and loving father.
Adam Dell has made appearances on Lakshmi's Instagram
Lakshmi sequestered during the coronavirus (COVID-19) pandemic with Dell and their daughter. And he's made it onto his partner's Instagram account as well.
In one post, Dell appears shirtless while playing guitar. Lakshmi wrote, "A little lightness on this Sunday afternoon."
Her followers commented on the photo, saying "Who doesn't love a guy playing Zep in his drawers? Enjoy!" and "That's how Padma should have it! Yassss"
And in another post, Lakshmi celebrated Dell as a devoted dad, with a photo of him creating a TikTok video with his daughter.
"So this is what fatherhood looks like…… #littlehands  and  #bigfoot  #fathersday2020. But seriously, thank you so much for always being there for Krishna and for me."