'Top Gun: Maverick' Star Miles Teller Started a Chant Nobody Would Join
'Top Gun: Maverick' star Miles Teller created a chant and played music to lift spirits on set, but nobody would join in.
Actor Miles Teller officially joined the Top Gun: Maverick family alongside Tom Cruise. However, it took some time for him to feel entirely comfortable on the set with his co-stars. Teller's excitement got the better of him, which resulted in the creation of a chant. Unfortunately, none of his co-stars would join him.
Miles Teller revealed what it was like working with Tom Cruise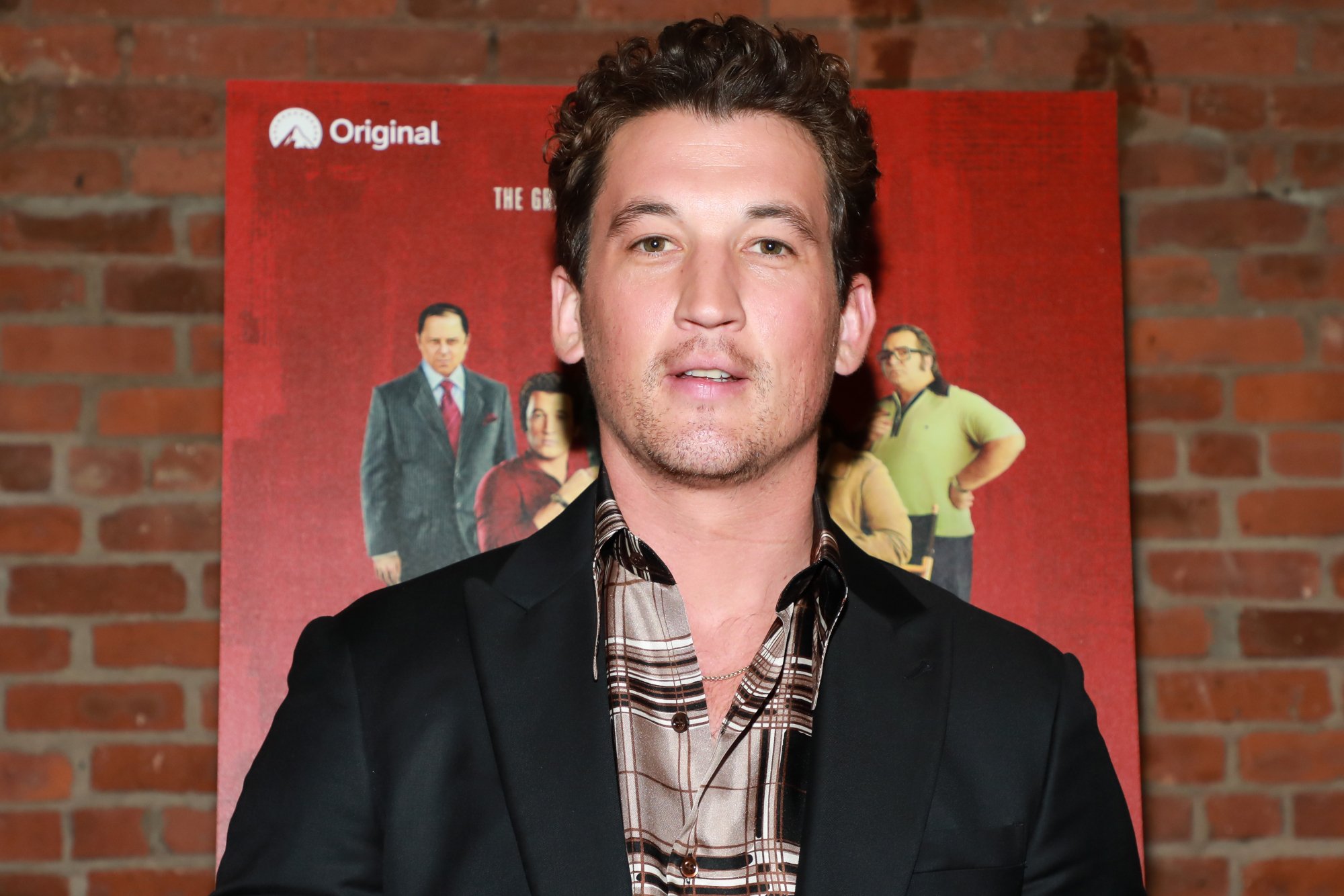 Jimmy Kimmel Live interviewed Teller about his upcoming movie Top Gun: Maverick. He talked about auditioning for the movie, which would send nervous energy through most actors. However, Teller explained that he was actually excited to see the actor in action.
"Honestly, so I had to go and audition for him for the movie and when I was kind of visualizing it, I didn't think I was going to be nervous," Teller said. "And I really wasn't. If anything, I was just looking forward to seeing how Tom works."
Teller continued: "You would have a hard time finding anybody to have a bad word to say about Tom. I think is just so disarming, he's incredibly present, so that was all good, but when he put on the Maverick helmet for the first time, that was pretty wild."
Miles Teller started a chant on 'Top Gun: Maverick' nobody would join
Kimmel asked Teller if he squealed when Cruise first put on the helmet for Top Gun: Maverick. He responded to the moment with a funny squeal before answering his question.
"I didn't," Teller said. "Started like a Maverick chant. I wasn't comfortable with Tom at this point, so I wasn't sure how that was going to go."
The host asked if anybody joined in on the chant, but Teller responded that no one else did. However, the actor would try and infuse the set with fun energy at other points.
"I was doing stuff like that all the time because it is really intense just the nature of it," Teller explained. "You're flying all the time and you're in these briefings and that's very serious. But, a lot of the time, I would have a little Bluetooth speaker and I would start playing songs from the Top Gun soundtrack in the middle of really kind of intense things. Just to like lighten up, man. Not Tom, but just we need a little levity."
The actor explained what it was like filming in the jets
Kimmel pointed out that Teller and his Top Gun: Maverick co-stars really filmed inside of these planes. The actor emphasized that the actors didn't fly them, but that he was even nervous with "the best of the best" in control.
"Tom, in his own words, he had been presented ideas for the sequel many times and Tom doesn't need to make a sequel to Top Gun," Teller explained. "He's got a million things going on, but he felt like the story was right. Also, he wanted to make sure that technology had advanced enough to where we could put the cameras in the cockpit. That was really important, so that's what we did."
Teller continued that the experts weren't trying to make the actors throw up. However, it wasn't necessarily a pleasant experience for most, as some of them got rather sick from it.
"He [Cruise] knew we were going to be filming in these jets for many months and so he wanted to make sure they didn't make us sick right off the bat," Teller said. "But, I know you're having some other people from the movie probably coming on [the show] at some point, there are six new pilots in the story and three out of the six puked like every day."
Teller added: "I was not one of them. But, then you got to find out what to do with that [vomit]. You're in a pretty tight spot."