'Top Gun: Maverick': What Happened to Meg Ryan's Character?
Tom Cruise might be more than 40 years into his film career, but the actor is still arguably one of the last remaining movie stars. In an era ruled by franchise reboots and remakes, Cruise has been playing Ethan Hunt in the Mission: Impossible franchise for nearly 30 years. And in Top Gun: Maverick, he revisits Pete "Maverick" Mitchell for the first time since 1986. But what about some of the other stars of the original Top Gun, including future leading lady Meg Ryan? The sequel reveals exactly why her character isn't in it.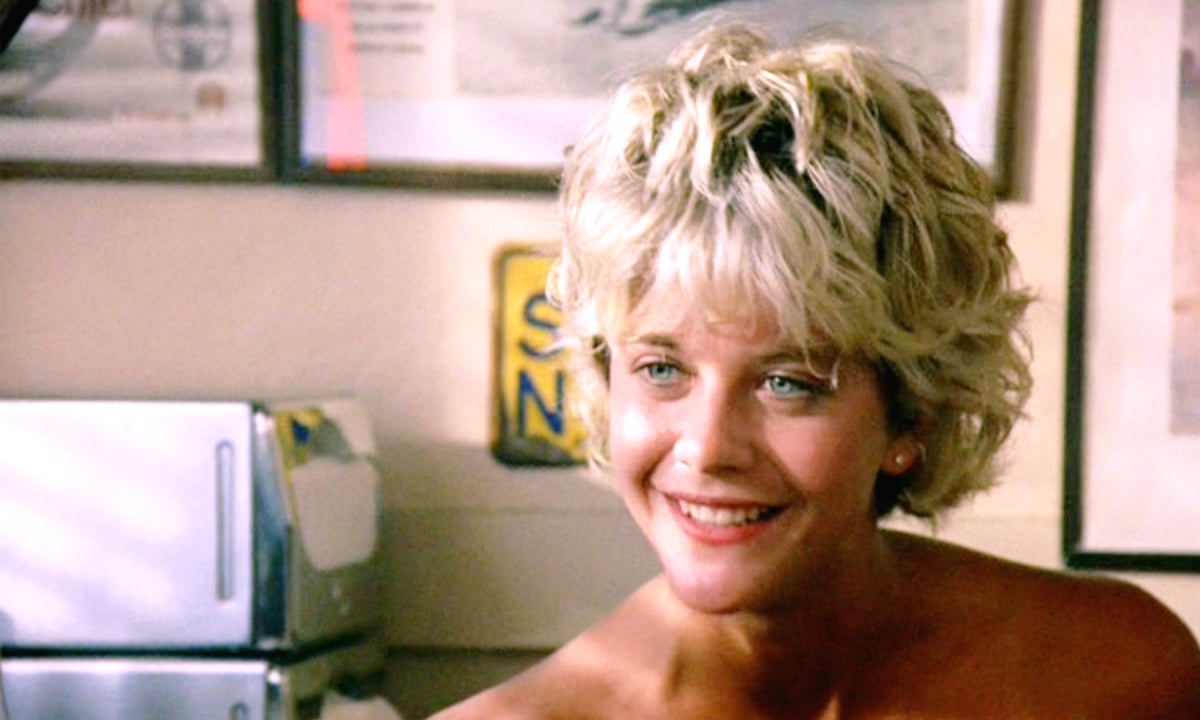 Which 'Top Gun' actors return to star in the 2022 sequel?
Ever since a sequel to Top Gun began development, Cruise was always going to be part of it. Of course, the shape of that project changed a lot over time and not just due to the death of the first film's director, Tony Scott. Cruise's Maverick was originally slated to have a smaller role but ultimately the focus shifted more to his character. This makes sense, seeing how Top Gun cemented Cruise's A-list status back in the day.
Top Gun: Maverick sees the title character still haunted by the death of his friend Goose (Anthony Edwards). Maverick's return to Top Gun to train a new crew of pilots – including Goose's son Rooster (Miles Teller) – forces him to confront his grief and guilt. As such, the sequel introduces mostly a new cast. Only Cruise and Val Kilmer return from the first film, with the latter reprising his iconic role as Tom "Iceman" Kazansky.
RELATED: The Opposite of 'Top Gun: Maverick': 9 Tom Cruise Movies With the Worst Opening Weekends
What happened to Meg Ryan's character, Carole Bradshaw?
Since Goose's death is such a pivotal element in Top Gun: Maverick, it would seem only logical for Ryan to return as Goose's widow, Carole Bradshaw. After all, Carole could have stepped in to counsel Rooster as he faces this deadly mission, with Maverick instructing him. Alas, director Joseph Kosinski confirmed on CinemaBlend's ReelBlend why Ryan and other original actors – such as Kelly McGillis – don't return for the new film.
"Clearly, [Ryan and McGillis'] spirits hang over the film in certain ways. … But it was important that we wanted to make sure we were telling a new chapter of Maverick's life. We didn't want to be looking back the whole time. So, we've got his relationship with [Jennifer Connelly's character] Penny Benjamin (which) is the focus of this story. Which, you know, for the diehard fans is a fun one because she was only mentioned briefly in (Top Gun). Just that one line (of dialogue) was a great starting point for this whole new character."
Top Gun: Maverick does include a ton of callbacks to the original film, including brief flashbacks featuring Ryan. However, throughout the course of the movies, it's revealed that Carole died years earlier. Not only does this story decision give fans a clean entrypoint into a new era of Maverick's life – as Kosinski mentions – but it also increases Rooster's sense of isolation and the pressure he feels to make his parents proud.
Will 'Top Gun: Maverick' help 'Top Gun 3' take flight?
The way Top Gun: Maverick ends – no spoilers here – certainly leaves the door open for another installment. Much like the original film, the sequel introduces many notable characters that fans are already responding well to. And its box office performance – the biggest opening weekend of Cruise's career – certainly cast aside any doubt that the actor was making a mistake with the sequel.

For now, Cruise is shifting his focus to Mission: Impossible – Dead Reckoning, Part One, due for release in 2023. That seventh film in the series – and its now-filming sequel – will presumably mark the end of Mission: Impossible. If that's the case, Cruise might step back into some of his other fan-favorite roles. Of course, some fans are still waiting for him to return as Tropic Thunder's Les Grossman. There's still time.

RELATED: 'Top Gun: Maverick' Director Reveals Everything He Wanted for a 'Top Gun' Sequel Besides Tom Cruise