'Toy Story' Wasn't Supposed to Star Tom Hanks and Tim Allen
Looking back now, it's hard to imagine anyone else starring in Toy Story. After all, that 1995 film didn't only mark a significant shift in moviemaking, it also gave birth to two iconic characters. Arguably, Woody and Buzz Lightyear remain the most popular, recognizable figures to come from any Pixar Animation Studios film. But Tom Hanks and Tim Allen weren't always the people in mind to voice Andy's most beloved playthings.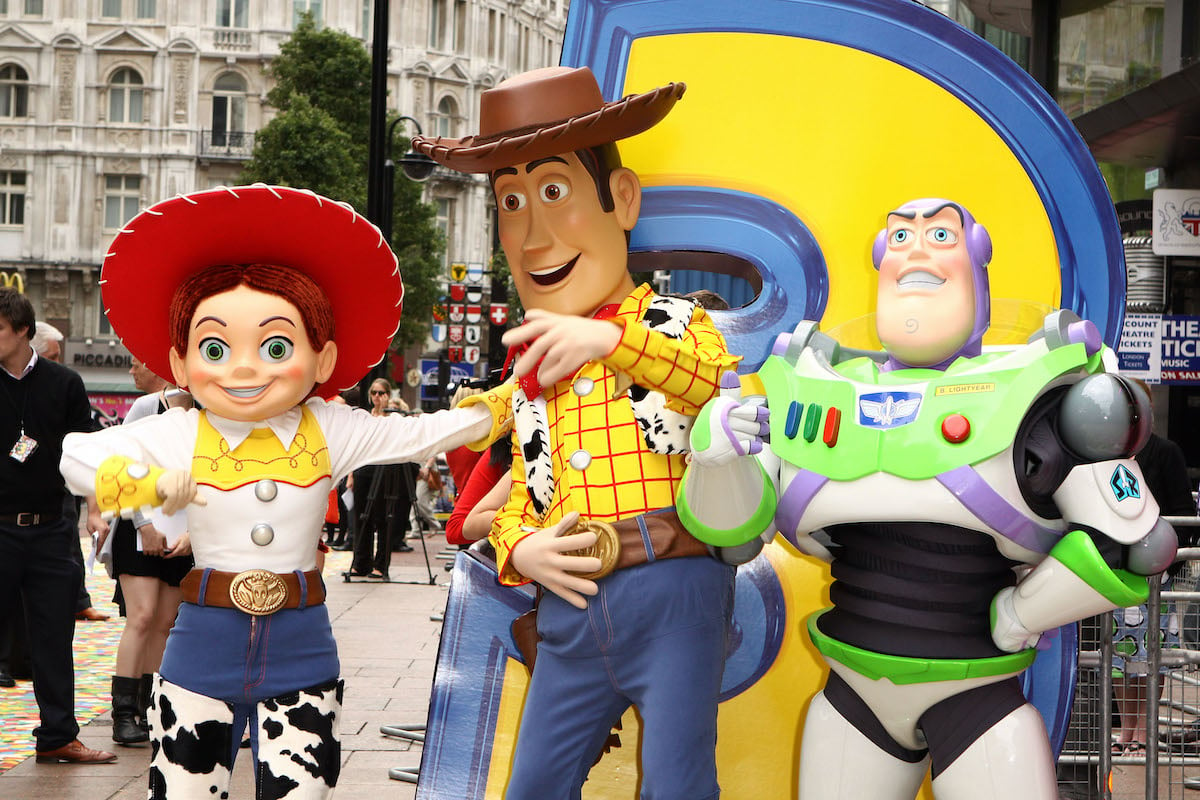 Disney and Pixar changed animated film in 1995
The period now known as the "Disney Renaissance" was fully in swing throughout the 1990s. The studio had landed a monstrous hit with The Lion King the previous year, the culmination of a successful run that includes Beauty and the Beast and Aladdin. Even earlier in 1995, Pocahontas was released to solid box office and, eventually, two Academy Award wins. But it isn't the Disney animated hit most people think of in regards to that year.
That's because Toy Story — which Pocahontas beat for the Best Original Song Oscar — hit theaters in November 1995. The first feature produced by Pixar, the film is also the first full-length computer-animated movie. And in an instance, the industry shifted toward not only this style of animation but also Pixar's more mature, less musical-based storytelling. Sequels, of course, followed, but Toy Story's immediate cultural impact cannot be understated.
RELATED: Tom Hanks Admitted He Was Part of the Problem with His Worst Movie
'Toy Story' almost had 2 very different stars
By the time Disney and Pixar's first collaboration arrived, Hanks and Allen had the starring roles. And indeed, the two iconic actors — one fresh from back-to-back Oscar wins, the other the star of ABC's hit sitcom Home Improvement — each brought their distinctive energy to the roles. Indeed, anyone else as Woody and Buzz would have resulted in a very different movie, which is why Vulture's mention of who almost starred is so fascinating.
Apparently, the cowboy and spaceman roles were initially conceived of as representations of two different Hollywood eras. Producers eyed Paul Newman as Woody and Jim Carrey as Buzz. Newman was about as legendary as movie stars come. So that casting makes a ton of sense. As for Carrey, he was very much breaking through then. And he would've been a fun — albeit wildly different — choice. But the budget wouldn't allow for either actor.
The 'Toy Story' franchise has gone on for decades
Newman would eventually work with Pixar as the voice of Doc Hudson in 2006's Cars. And Carrey would lend his voice to Dr. Seuss' Horton Hears a Who! in 2008. However, both actors could have wound up defined by Woody and Buzz for a generation of fans. In particular, Carrey's career might have gone in a very different direction.
That said, few fans regret that Hanks and Allen landed the roles of Woody and Buzz. After all, they made those characters their own and have reprised them time and again. With now decades of experience as the iconic heroes of the Toy Story franchise, the two actors are indistinguishable from their Pixar counterparts at this point.
RELATED: Tom Hanks Turned Down 'The Lost Symbol' for a Totally Sensible Reason