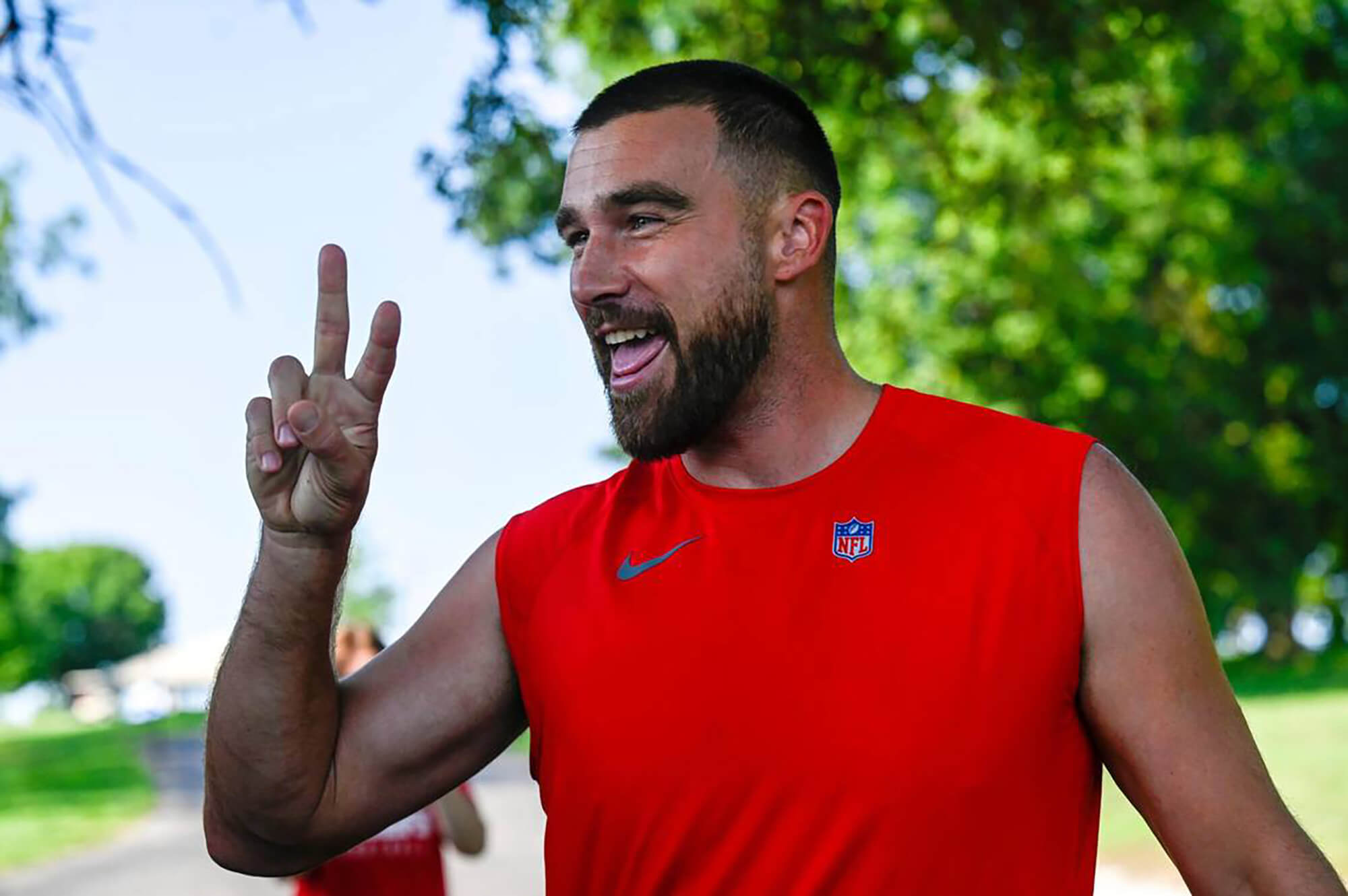 Travis Kelce Once Shared His Relationship Dealbreaker
What are Travis Kelce's relationship dealbreakers? Here's what the Kansas City Chiefs star said years before his alleged romance with Taylor Swift.
Travis Kelce was once known as the football tight end for the Kansas City Chiefs — but now, he's known for his alleged romance with pop superstar Taylor Swift. Swift has quite a list of men she's dated in the past, and fans are enthralled with the idea that she and Kelce might be an item. But Kelce might have a few relationship dealbreakers that Swift should know about. Here's what he said in the past.
Travis Kelce said not having sex by the 3rd date was his relationship dealbreaker
Travis Kelce might have a relationship dealbreaker for Taylor Swift — and it has to do with sex. The Kansas City Chiefs tight end appeared on Watch What Happens Live With Andy Cohen in 2016, where he played "Let's Make a Dealbreaker" with Real Housewives star Ramona Singer. Kelce was promoting his reality TV dating show at the time, Catching Kelce, where he went on dates with 50 women across all 50 states.
During the game, Kelce answered questions regarding dealbreakers in relationships. And he was asked whether it was a dealbreaker if a woman wouldn't have sex after three dates.
Kelce insinuated that, yes, this would be a dealbreaker. "I don't want to say it's a dealbreaker, but …," he said, according to Page Six.
Singer scolded the Kansas City Chiefs star for the response, and he reassured that he still acts like a "very, very classy gentleman" while treating women to "top of the line dates."
Kelce had another dealbreaker that may shock Swifties.  "Is it a dealbreaker if a girl doesn't like to give oral sex?" Singer asked him.
"Ah, sounds like a dealbreaker to me," Kelce said while laughing. He also noted that it's a turnoff when a woman is "obsessed with taking selfies," but he has nothing against women with breast augmentations.
Taylor Swift once talked about dealbreakers of her own
Travis Kelce isn't the only one with relationship dealbreakers. Taylor Swift once spoke about how dealbreakers in a relationship are often overlooked when the chemistry between the other person feels perfect.
"Here's what I've learned about dealbreakers," Swift told Glamour UK when she was just 23 years old, according to E! News. "If you have enough natural chemistry with someone, you overlook every single thing that you said would break the deal."
"I've seen my friends take someone back after they've cheated because they fit perfectly," she added. "But I don't know because I've never had a perfect fit with someone."
Travis Kelce and Taylor Swift romance rumors picked up in September 2023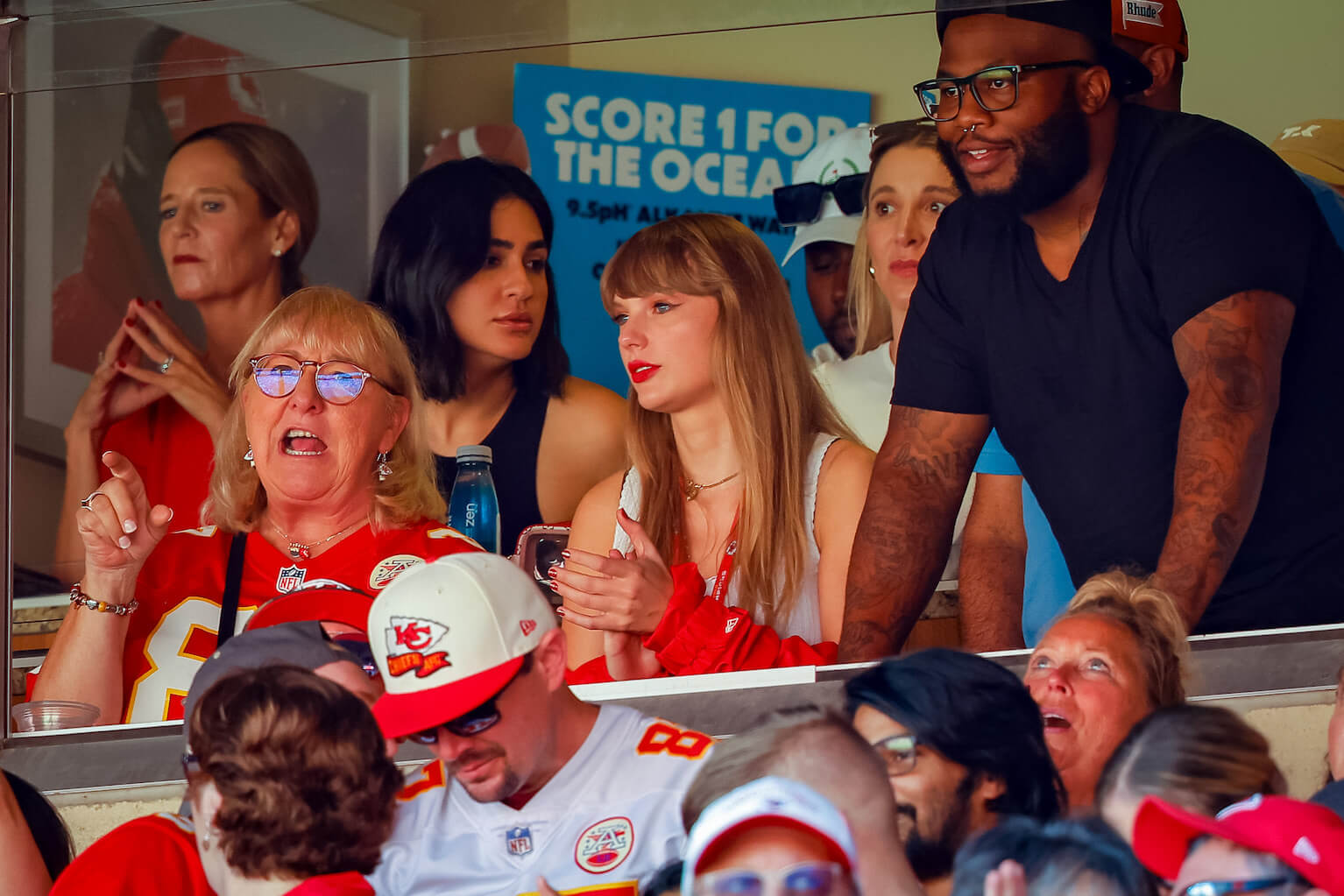 Travis Kelce and Taylor Swift continued to fuel romance rumors in September 2023. It all started when Kelce said he hoped to shoot his shot with Swift while attending the Eras tour. He created a homemade bracelet for her containing his phone number. Unfortunately, he didn't get to hand it to her — but that didn't stop their romance from blossoming.
Since the rumors swirled in July 2023, Swift has been spotted at a Kansas City Chiefs game. The alleged couple reportedly left the stadium together at the end of September 2023.
"Shoutout to Taylor for pulling up!" Travis said in the New Heights podcast. "That was pretty ballsy. That was pretty ballsy, yeah. I just thought it was awesome how everybody in the suite had nothing but great things to say about her, the friends and family — she looked amazing. Everybody was talking about her in great light and, on top of that, the day went perfect for Chiefs fans, of course."
For more on the entertainment world and exclusive interviews, subscribe to Showbiz Cheat Sheet's YouTube channel.