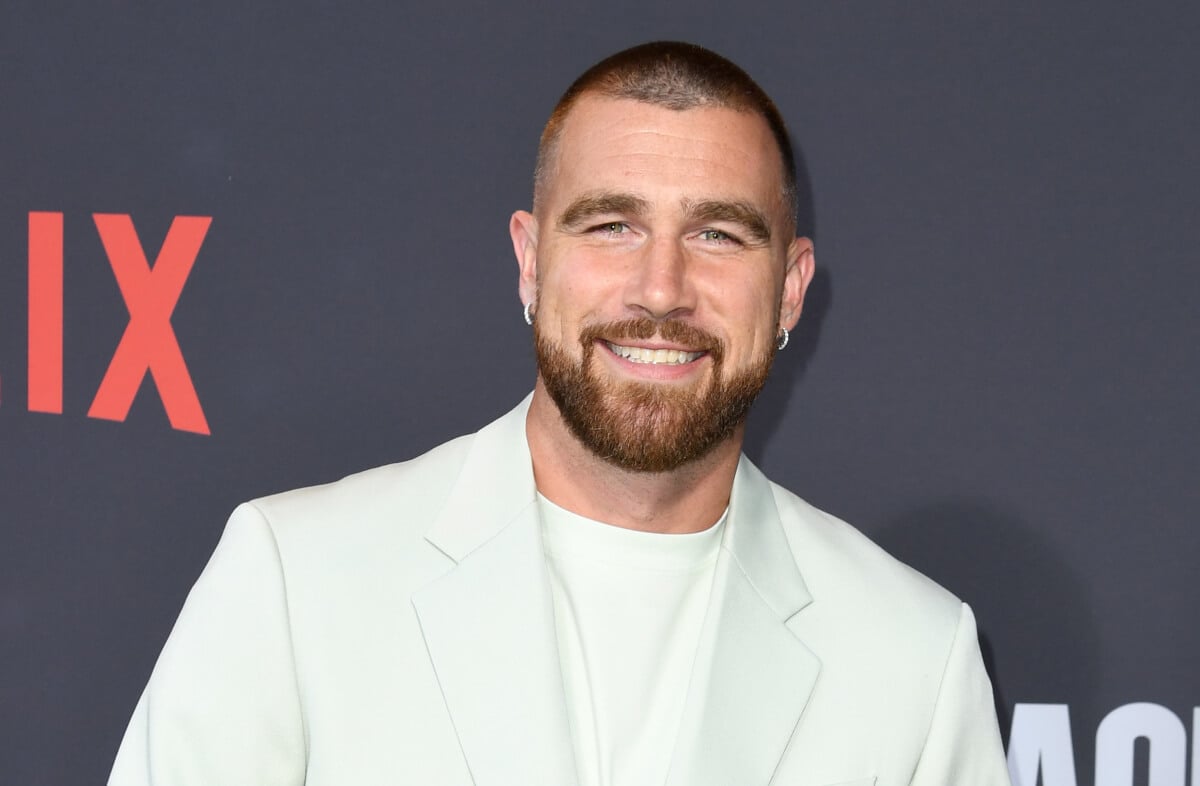 Travis Kelce's Complete Dating History Before Landing His 'Biggest Catch Yet' Taylor Swift
From dating 50 women at once on reality TV to a longterm romance that recently fizzled out, Travis Kelce had quite the dating history before Taylor Swift.
Before landing what many call his "biggest catch yet" with Taylor Swift, Kansas City Chiefs tight end Travis Kelce had his fair share of romantic pursuits. The journey to this potential romantic touchdown has been filled with notable relationships and public speculations.
From a reality TV stint to a liaison with a sports reporter, Kelce's romantic history is almost as talked about as his on-field achievements. As rumors of his relationship with Swift gain traction, Kelce might have scored his most noteworthy catch to date.
Travis Kelce's dating history before Taylor Swift included a dating show
Fans might remember that Kelce once took center stage in a 2016 reality dating program called Catching Kelce. He later admitted to having second thoughts about participating.
"It was extremely awkward," Kelce stated.
According to Today, Kelce had a short-lived romance with Maya Benberry, who emerged as the winner of the show.
Following the end of the show, Benberry verified their split but assured viewers that their friendship remained intact.
Fast forward to 2017, and Kelce started a relationship with Kayla Nicole, a broadcast journalist, model, and sports social media influencer. She holds a degree from Pepperdine University and has dabbled in modeling.
She even showcased her modeling chops by sharing a photograph of herself in Rihanna's Savage X Fenty lingerie. 
However, by 2023, Kelce confirmed that he and Nicole had parted ways. At the time, Kelce simply stated that he was single and focusing on his career.
Kansas City Chiefs star reveals what he looks for in a relationship
Kelce is widely recognized for his football prowess, yet lately, his off-field activities are capturing attention. Specifically, there has been a lot of speculation about a possible romance with Swift.
Amid these swirling rumors, Kelce opened up about his relationship preferences and deal-breakers on the Let's Be Honest with Kristin Cavallari podcast.
Kelce mentioned that he's searching for someone who possesses qualities similar to his mother, Donna Kelce, whom he considers an unparalleled gem of a person. A sense of humility and kindness are paramount for him; he's turned off by any air of arrogance or condescension.
"You got to have some sort of sweetness to you," Kelce stated. "If you're arrogant or you think you're snooty or just higher above people, that's the biggest turn-off for me."
Based on those requirements, Swift certainly checks all of the boxes. 
Kelce and Swift have yet to officially confirm their romance. But at this point, pretty much everyone in Kelce's circle is rooting for the pair's rumored romance.
Taylor Swift is easily Travis Kelce's 'biggest catch yet'
While Kelce's new romantic liaison raises eyebrows, it's also garnering support within the NFL community.
According to Fox Sports, Patriots head coach Bill Belichick weighed in that if true, this relationship would be Kelce's "biggest catch" ever.
"Travis Kelce has had a lot of big catches in his career," Belichick shared. "This would be the biggest."
Skip Bayless and Richard Sherman echoed the sentiment on a recent episode of Undisputed. Sherman opined that Swift's massive fan base might work in Kelce's favor rather than serve as a distraction.
He went on to suggest that the relationship could even boost Kelce's brand and on-field performance. This perspective appears to be proving true, as sales of Kelce's jerseys have seen an eye-popping surge of nearly 400% on Fanatics.
Post-game, Swift was seen exiting Arrowhead Stadium with Kelce. The pair then reportedly spent a private evening at a dining establishment in the company of Kelce's family and teammates.