Trevor Noah's Dating History: Who Has the Commentator Dated?
Trevor Noah and Minka Kelly recently broke up, and it has fans of the political commentator wondering who else he's dated in the past. Here's Noah's dating history, plus if he'd ever consider marriage.
Trevor Noah's girlfriend, Minka Kelly, was making headlines for dating the funny political commentator, and the two seemed like a great fit. Unfortunately, they recently went their separate ways. And it has many wondering who else the comedic celebrity has dated. Here's Trevor Noah's dating history, including what happened with his most recent ex.
What is Trevor Noah's dating history?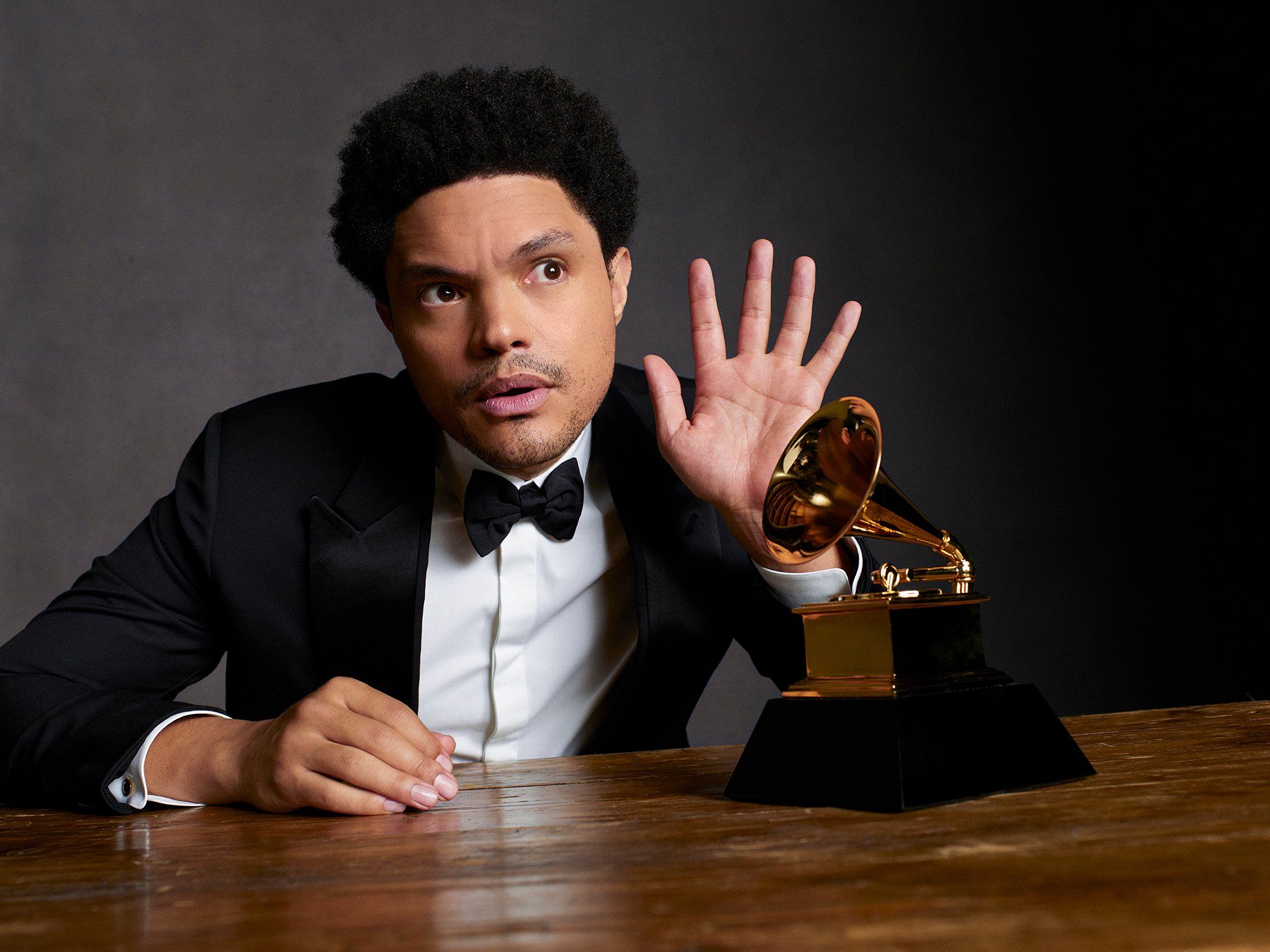 Trevor Noah's dating history is longer and more detailed than many realize. The 37-year-old doesn't appear to put his relationships to the forefront, as he's more well-known for his political commentary than personal drama. But his recent relationship with girlfriend Minka Kelly has many wondering who else he's been with.
According to Men's Health, Noah dated physiotherapist Dani Gabriel prior to getting his gig with The Daily Show at the end of 2014. They appeared to keep things quiet between them as they lived in South Africa together, Us Weekly reports, and they went their separate ways around the same time Noah took over for Jon Stewart.
Then, from 2015 to 2019, Noah reportedly dated Jordyn Taylor, a singer/songwriter and model. Us Weekly notes she was reportedly from Los Angeles, and she lived with Noah there. As for why they broke up, an insider told Life & Style, "They just grew apart."
As of August 2020, Noah dated Kelly.
Noah's dating life was addressed during a Howard Stern interview as well. In 2019, he told Stern he's "not a fan of celebrity," and he gravitates toward "real people" when dating.
Are Trevor Noah and Minka Kelly dating? They recently broke up
Fans knew Trevor Noah's dating history officially included Minka Kelly in August 2020. According to Elle, a source told People the two were quarantined together in Noah's New York City apartment. Another source told People Noah bought a home for him and his girlfriend to share in LA.
"They're making plans for a future together, and it's a very stable relationship," the source alleged. "They've been spending time between coasts over the last year and had been looking for a place in LA as a couple."
Prior to becoming known as Trevor Noah's girlfriend, Kelly reportedly dated Grey's Anatomy star Jesse Williams, but they called it quits in January 2018. And now, in May 2021, it looks like both Noah and Kelly are single once again.
"Minka and Trevor have broken up," a source told Entertainment Tonight. "Their work commitments and careers are very different and they both felt like they should take time apart."
Would he ever get married? He shared his thoughts on tying the knot
Given Trevor Noah's dating history, it's clear he respects the women he sees, as he likes that they're "real" and not just chasing the Hollywood limelight. So, would he ever get married? During his interview with Stern, he touched on the subject.
"I'm not opposed it to it," Noah said when Stern asked if he'd marry. "I don't know. I can only know where I am now in life, and that's what I've learned to enjoy."
Noah also shared his philosophy surrounding love and relationships. "You should have the person love you or hate you for who you are, not for who you portray yourself to be," he added. And he then noted he's a "big advocate" for never living with a romantic partner "even if you're married."
We're looking forward to seeing what's next for Noah, whether that includes future romantic relationships or not.
Check out Showbiz Cheat Sheet on Facebook!