Troye Sivan Is 'Very Down' To Collaborate With BTS' Jungkook and Jimin
Jungkook is a fan of Ariana Grande, while RM is a fan of Nas. As two members of BTS' vocal line, Jungkook and Jimin often share their admiration for Troye Sivan. ARMYs are dreaming up a collaboration between these artists. Sivan even said he's "very, very down" to create music with these idols.
BTS' Jimin and Jungkook are unapologetic Troye Sivan fans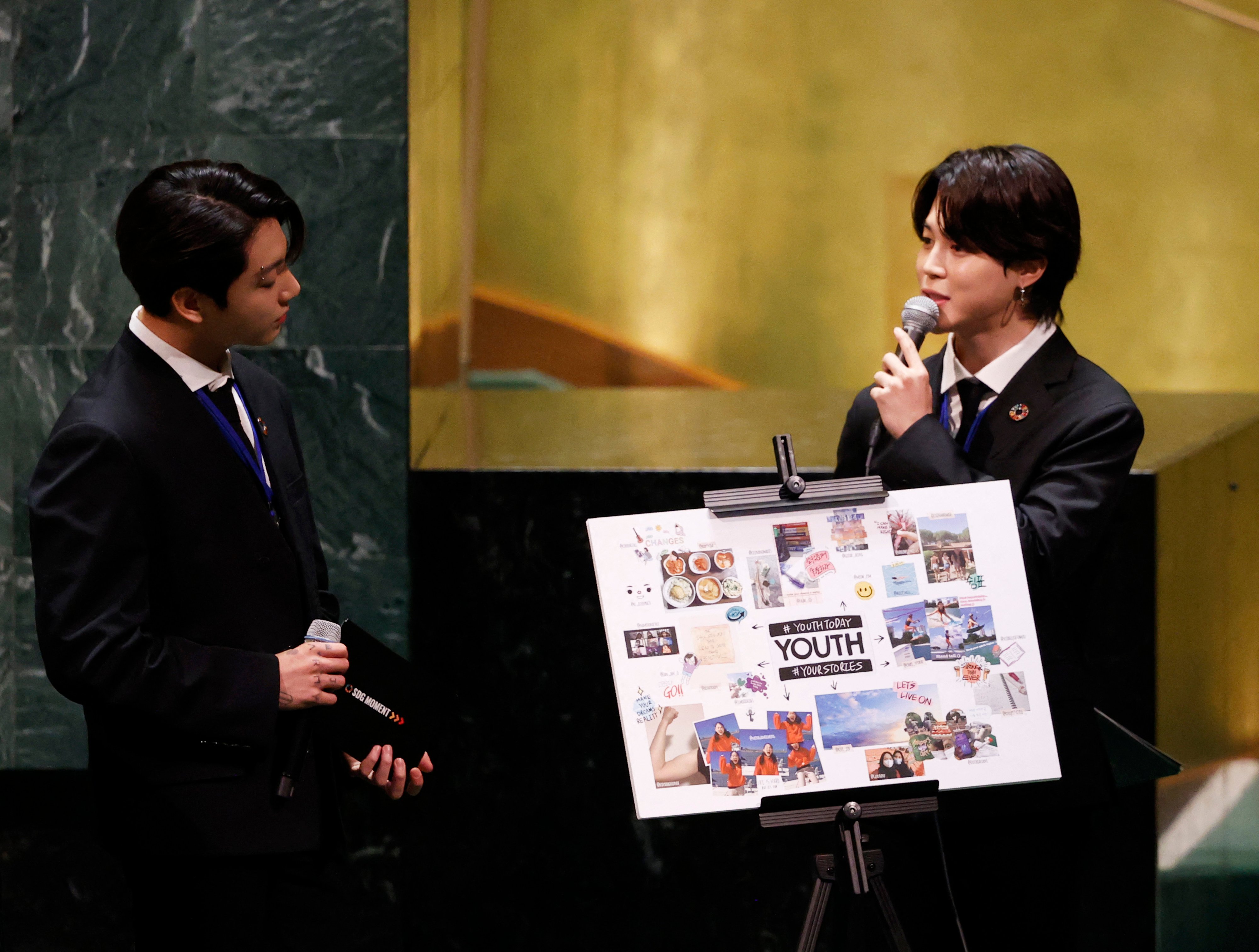 As the world's biggest boy band, BTS has already released several impressive collaborations. Halsey appeared on "Boy With Luv," while the "Butter" remix featured Megan Thee Stallon. Coldplay and BTS even met in person to create "My Universe."
The BTS members also shared their admiration for other performers, including "Angel Baby" and "You" vocalist Sivan. Several BTS members shared their support for this YouTube star-turned chart-topping singer — especially the members Jungkook and Jimin.
During one Apple Music Beats 1 interview, Jimin mentioned that he wants to collaborate with Sivan. As seen in one Bangtan Bomb, J-Hope and Jimin danced to "Youth," while Jungkook listened to "Fools" during a live stream. 
Troye Sivan would 'love' to work with Jungkook and Jimin of BTS
Jungkook and Jimin are down to collaborate with Sivan — the feeling is mutual, as confirmed by a 2022 interview.
"Jungkook and Jimin often speak about how much they love your songs," one fan asked, as seen during an Ask Anything Chat video. "Thoughts on working with them in the future?" 
"I would love that," he said. "I really, really, really love writing with other people, and that's something that I've wanted to do for a long time, so if they ever want to write… or for me, for us, or whatever. I'm very, very down."
Troye Sivan is one of the songwriters behind 'Louder Than Bombs'
Sivan plays a role in creating original music, especially for this K-pop group. During a 2020 interview with GQ, Sivan explained that his writing team made a song called "Hologram Hearts," which eventually became Map of the Soul: 7's "Louder Than Bombs."
"Somehow, it got into the hands of BTS boys, who I love, and they loved the song," Sivan explained. "They were like, 'Wait, we are gonna cut this!' I freaked out and quickly tried to learn Korean, failed miserably. Somebody translated it and changed the lyrics, and now it was called 'Louder Than Bombs.'"
"But, I didn't hear it until it was out in the world," he continued. "So I was like up at midnight, or whatever that album came out, refreshing and refreshing with the rest of the world because everyone is obsessed, as they should be. And now, I have a song on the BTS album, and I am very excited about it. I love it, and they sound so good, so much better than I ever sounded on that song. So, I am happy."
Of course, there's no word regarding if or when this collaboration will happen. The BTS members are currently preparing for their June 2022 comeback.
RELATED: Collaborations With BTS That Are So Good We Must Manifest Them