'Twilight' Star Kristen Stewart Wanted This Scene to Be 'Shocking and Grotesque'
The Twilight saga won over legions of fans both in book form and later on the big screen. But as much as stars Robert Pattinson and Kristen Stewart made their names on the series, they didn't always agree with the direction it took. In fact, Stewart once said she had hoped one particular sequence would have remained truer to author Stephanie Meyer's novels.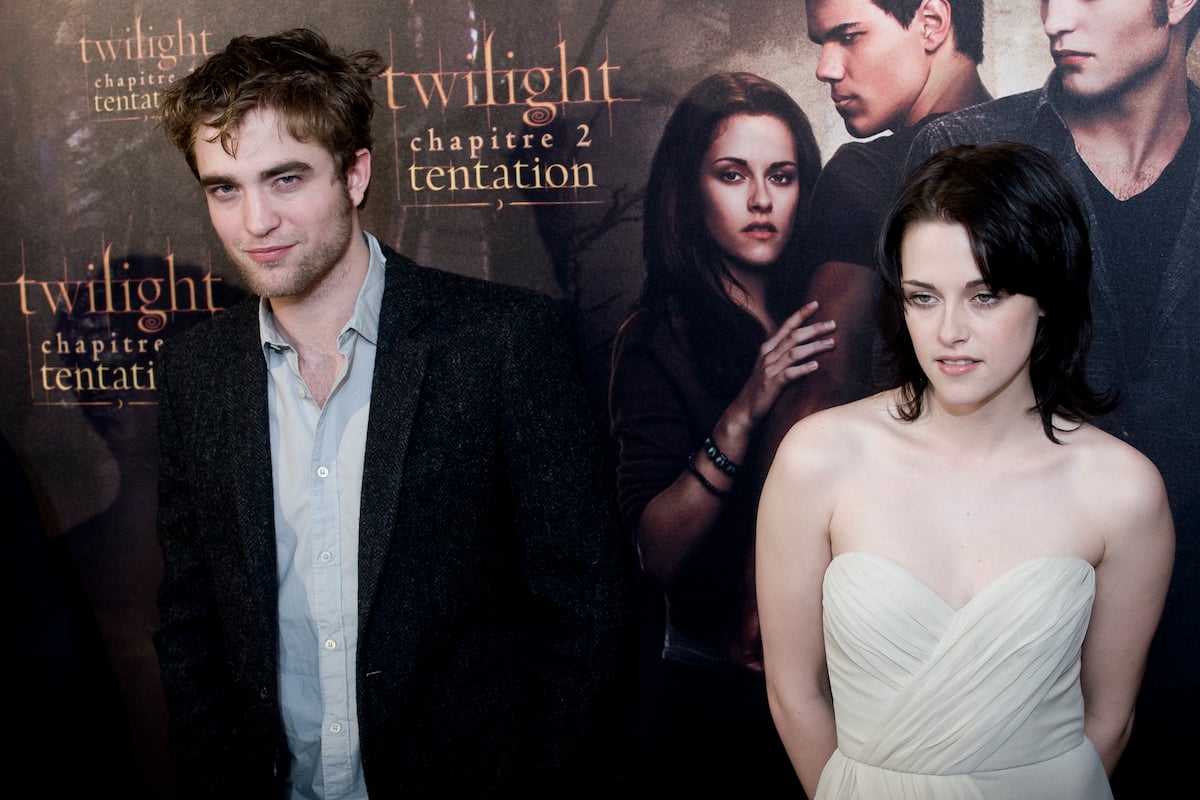 'Twilight' made Kristen Stewart and Robert Pattinson famous
Before Twilight, Stewart and Pattinson were perhaps rising stars. But thanks to their lead roles, the two actors — who were an off-screen item as well — soon became household names. Prior to 2008's Twilight, Pattinson was mostly known for his role as Cedric Diggory in Harry Potter and the Goblet of Fire. Meanwhile, Stewart notably co-starred with Jodie Foster in 2002's Panic Room.
Twilight changed everything for them. From 2008 to 2012, five films in the series were released. And in two of those years, Stewart was the highest-paid female star in Hollywood. Altogether, the Twilight saga earned more than $3.3 billion at the worldwide box office, according to The-Numbers.com. But one scene sticks out to Stewart as a missed opportunity.
RELATED: Will Robert Pattinson Be the Youngest Actor to Play Batman?
The actor wishes 'The Twilight Saga: Breaking Dawn Part 1' went further
The Twilight Saga: Breaking Dawn — Part 1 opens with the wedding of Bella Swan (Stewart) and Edward Cullen (Pattinson). Although Stewart found shooting this sequence to be "emotional," she revealed to Entertainment Weekly she wishes the movie had gone further. In particular, Stewart wonders what the birth of Bella and Edward's daughter, Renesmee, could have been like.
"The birth is really effective, and I've heard it really hits you in the face. But what it could have been? It could have been shocking and grotesque because that's how it was written in the book. I would have loved to have been puking up blood."
In the end, Stewart and director Bill Condon knew they had to deliver a PG-13 rated film. So Renesmee's arrival in quite as visceral as the actor would have wanted. What's more disturbing, however, is the CGI baby the Twilight movie uses for newborn Renesmee. Thank goodness the child doesn't take long to age up, allowing Mackenzie Foy to play the role instead.
RELATED: Taylor Swift Wanted to Make a Cameo in the 'Twilight' Movies
Kristen Stewart's career has evolved wildly since she played Bella Swan
One astonishing thing about the success of the Twilight movies is how its cast has evolved since the series ended. Some actors have gone on to become leads of their own franchises (Anna Kendrick), and others have gradually faded into relative obscurity (Taylor Lautner). But no actors' careers have both benefited and been hurt by Twilight as its two leads.
Pattinson and Stewart have had to fight hard to shed the stigma of their characters, Edward and Bella. The latter has arguably had a much tougher time winning over mainstream moviegoers. But with movies like Charlie's Angels, Underwater, and Happiest Season, Stewart has gone a long way toward finally convincing casual fans she can do more than Twilight.