'Twin Peaks': Mädchen Amick Talks About Challenge of Keeping Season 3 Details Secret
No spoilers! Mädchen Amick, who played Shelly Johnson on '90s cult-favorite TV series Twin Peaks, said keeping details about the show's highly-anticipated third season under wraps was a huge challenge. The Riverdale actor recently revealed the lengths the cast and director David Lynch went to keep the show's secrets while filming Twin Peaks: The Return. 
Mädchen Amick talks about keeping secrets on the 'Twin Peaks' set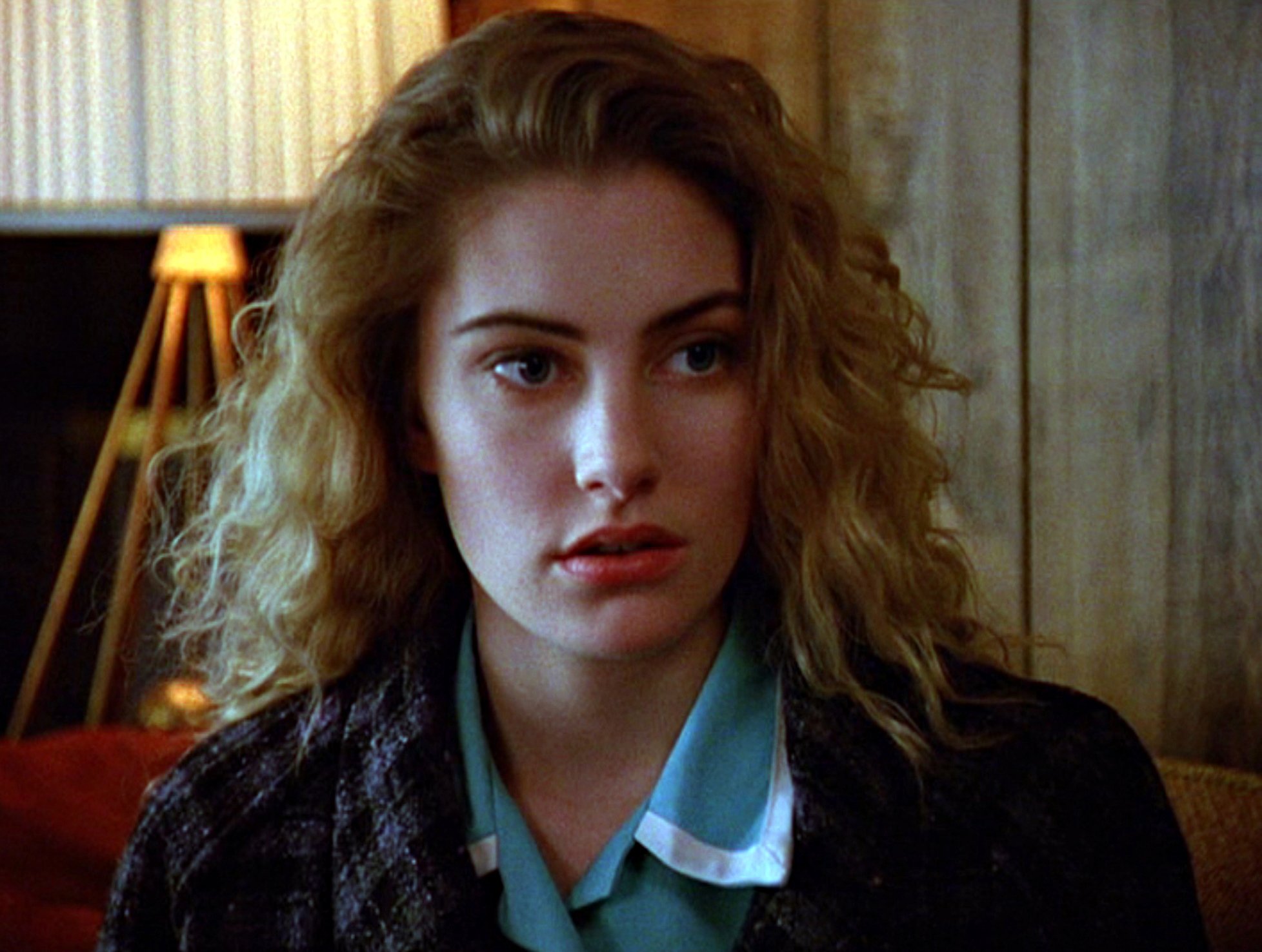 Amick participated in TV Guide's 2021 Fan Favorites panel during [email protected] 2021 on July 24. She spoke about how difficult it was to keep important Twin Peaks storylines secret, even in the time before spoilers and fan theories were all over the internet. 
Lynch was keen to keep the twisty, supernatural mystery series as mysterious as possible, Amick recalled. That was especially true when it came to solving the crime at the center of the show: Who killed high school homecoming queen Laura Palmer (Sheryl Lee)? Lynch has even said that he had no desire to answer that question, but the network pressured him to do so (via the Hollywood Reporter).
"We were secretly filming in the valley in Burbank," Amick recalled of working on the show's first two seasons. "We had a lot of exteriors. We did the pilot in Seattle, Washington. It was a big secret, because we never wanted the fans to know that we weren't really in that location. David Lynch is very particular about not revealing secrets. He probably will be mad that I just said that, but oh well."
"There were a lot of things we were trying to keep quiet about the storyline and who killed Laura Palmer and all of these mysteries that surrounded the show," the actor, who played a diner waitress married to an abusive trucker named Leo Johnson, added. 
Plotlines were so secret that key Twin Peaks cast members, including star Kyle MacLachlan, had no idea who the murderer was.  
How David Lynch avoided spoilers for 'Twin Peaks: The Return' 
Twin Peaks ended (initially) after a divisive sophomore outing. It was marked by falling ratings following the revelation of the identity of Laura's killer. In the season 2 finale, Special Agent Dale Cooper (MacLachlan) enters the mysterious Black Lodge to rescue Annie (Heather Graham). The episode ends on an unsettling note. Cooper and Annie appear to emerge safely from the Black Lodge. But in the last scene, we see the FBI agent banging his head against a mirror, asking, "How's Annie?"    
For more than a quarter-century, fans could only speculate about what had happened to Cooper, who was apparently trapped in the Black Lodge while his doppelgänger roamed free in the real world. Many had resigned themselves to not getting any answers. (A follow-up movie, Twin Peaks: Fire Walk With Me, focused on events before Laura's murder.) But in 2017, a third season aired on Showtime. 
To say there was a lot of anticipation for Twin Peaks Season 3 would be an understatement. But avoiding spoilers was a challenge, especially with eager fans tracking the production.   
"Cut to 25 years later when we came back for our third season on Showtime," Amick said. The advent of social media meant Lynch had to make an extra effort to keep "everything as secret as possible," she said.
Fans were good about not sharing 'Twin Peaks' spoilers 
When it came time to make season 3, it was "really hard" to avoid spoilers, Amick said. "We went back and filmed the third season in the Washington area. Fans would come around and film us, and we actually had to put out in social media, 'Guys, help us keep the mystery alive and don't post too much.'"
Thankfully, the show's fans heard the plea. "They all hushed it [up] and kept it really secret," Amick said.
Check out Showbiz Cheat Sheet on Facebook!