Tyler Henry of 'Hollywood Medium' Gets New Show on Netflix, 'Life After Death'
Tyler Henry shares his insights with people from around the U.S. in his new Netflix series, 'Life After Death.
Tyler Henry is taking his talents to the people. The former star of E!'s Hollywood Medium will appear in Life After Death, a new Netflix series where he hits the road to share his insights from the other side with people around the U.S. 
Tyler Henry's new Netflix show premieres March 11   
Henry has been working on Life After Death for nearly two years, according to his Twitter. The nine-episode series drops Friday, March 11. 
"So thrilled to be able to share some of my most validating readings and a dramatic family mystery of my own," he tweeted after the news was announced. 
On Hollywood Medium, which ran for four seasons, Henry used his psychic abilities to share readings with celebrities such as LaToya Jackson, Megan Fox, Jim Parsons, and Tamra Judge. In Life After Death, he leaves L.A. behind and heads out across the country to offer readings to some of the 300,000 people on his waiting list.    
Henry hopes to bring "them the hope, healing and closure they are seeking," per Netflix's description of the show. 
This transformational and emotional series will bring answers to the people he reads, providing proof that there is more to this world than what we see and that our loved ones never really leave us. Over the course of the season, we experience the power of Tyler's readings, get insight to what it means to live with such a gift, and follow along on Tyler's personal journey unraveling a family mystery to discover where he really comes from.
The 'Hollywood Medium' star describes himself as a 'clairvoyant medium'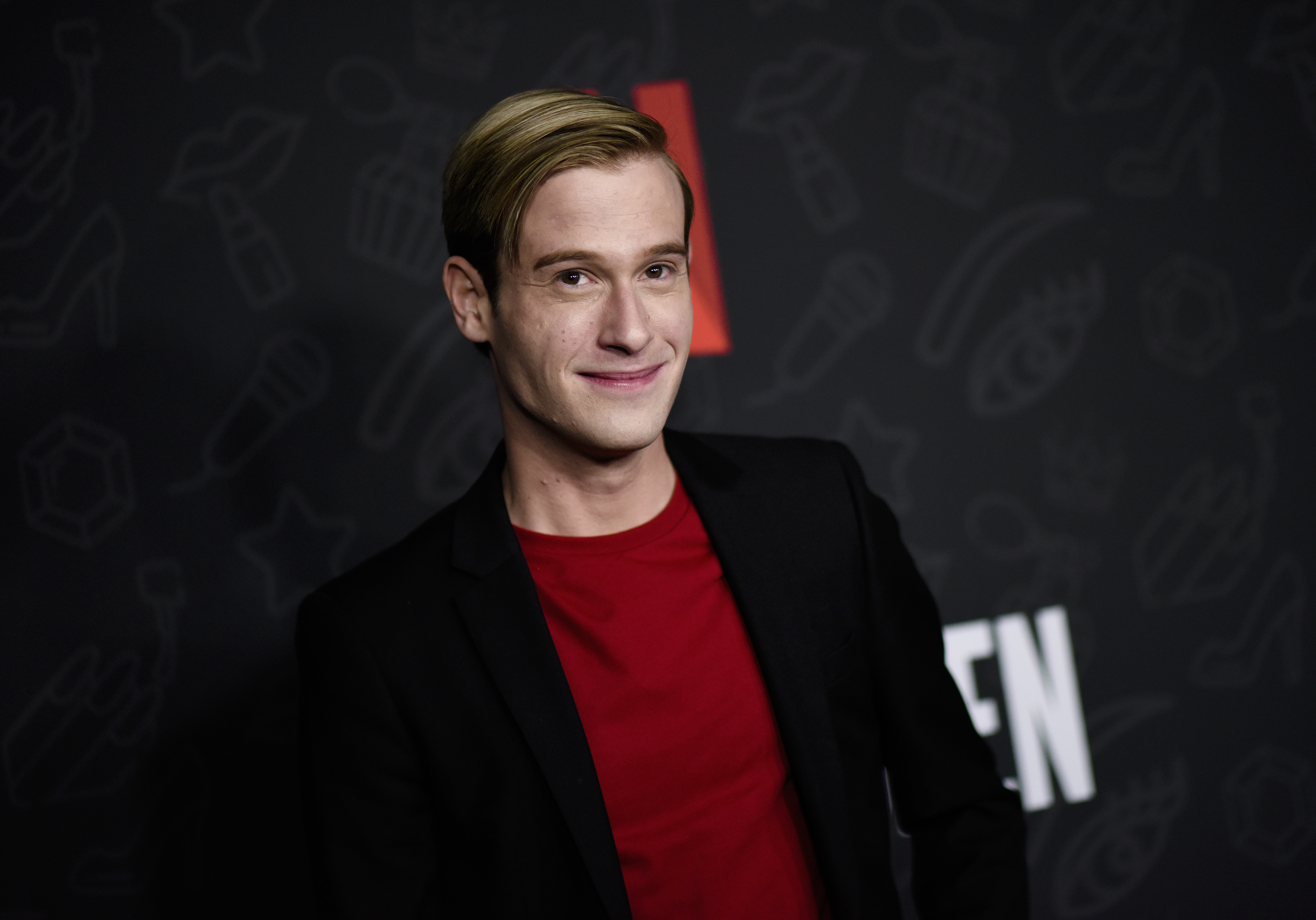 Henry, who describes himself as a "clairvoyant medium," was born and raised in a small town in California. He first recognized his unique gifts at age 10. Eventually, he began to offer readings to others. That led to his first show, Hollywood Medium, live tours, and two books, including Between Two Worlds and Here and Hereafter. 
The reality star described how he saw his abilities during a 2020 interview with Larry King (via YouTube). 
"I describe a clairvoyant medium as, well, two things. A clairvoyant is someone who receives information visually … a clairvoyant medium receives visions, symbols, points of reference that are images," he said. "As a medium, my job is to act as a conduit between this realm and the next. And to deliver impressions that I pick up on that are messages."  
Henry responded to skeptics who call mediums frauds 
High-profile mediums, such as Henry or Long Island Medium star Teresa Caputo, are frequent targets for criticism. Skeptics see them as frauds who take advantage of people's grief. Organizations such as the AARP warn people against psychic scams. Last Week Tonight host John Oliver took aim at Henry specifically during a 2019 segment (via YouTube), arguing that Henry's celebrity readings were so spot-on because he researched his subjects beforehand. 
Henry responded to those criticisms during an appearance on Access (via YouTube).
"I'm used to skeptics. I read a lot of celebrities with public lives," he said. "And it's the information that they hear for the client that's personal and specific that they take away from and that they get emotional [about]. It's not the stuff they know they've discussed in interviews."
Check out Showbiz Cheat Sheet on Facebook!