'Uncharted': Tom Holland Says the Film Has 'the Biggest Action Sequences [He's] Ever Been a Part of': What to Expect
Tom Holland on the intense action sequences in 'Uncharted,' and what to expect from the upcoming action adventure movie.
Tom Holland is best known for playing Peter Parker in the Marvel Cinematic Universe. He first played Spider-Man in Captain America: Civil War, and he has gone on to reprise the web-slinger in Spider-Man: Far From Home, Avengers: Infinity War, and Avengers: Endgame. He will also start in a third Spidey installment scheduled to premiere in the summer of 2021. Yet, stepping away from the innocent boy turned superhero, Holland will star in Uncharted as the protagonist Nathan Drake. The movie is based on the video game of the same name.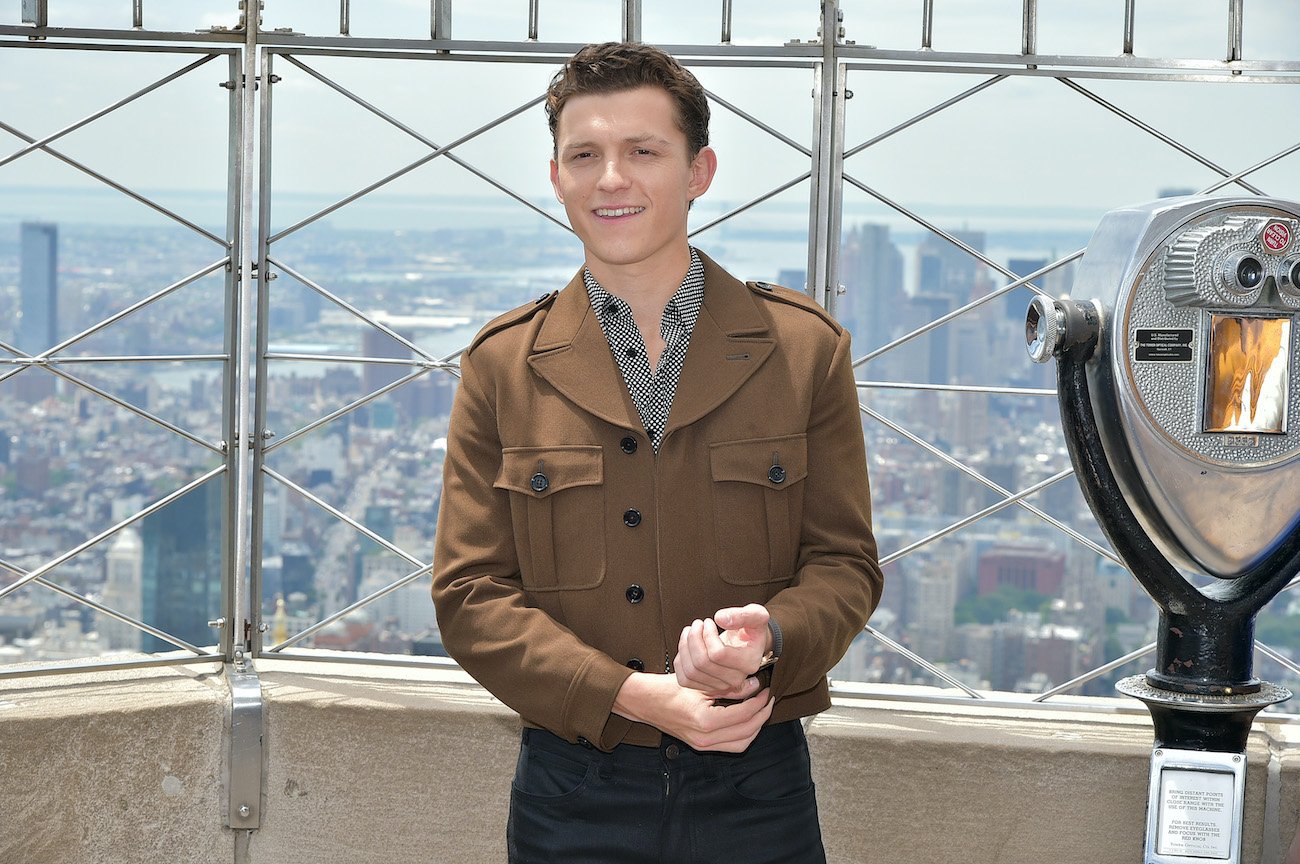 As ComicBook.com notes, Holland discussed Uncharted during the Variety's Awards Circuit podcast. He explained that the film's action sequences comprise some of the most physically intense work he has had to do as an actor. Such a comment is quite surprising given his MCU journey thus far, which has led to increased hype surrounding the movie.
Tom Holland on 'Uncharted' action scenes 
Talking about Uncharted, Holland said that the film features the "biggest action sequences I've ever been a part of." He went on to explain that such sequences have led to a couple of bumps and bruises. Holland shared, "the cuts and bruises and bangs I got from dangling off of wires and falling off things was ridiculous." 
Uncharted will be yet another action-adventure flick from Holland, yet the film will approach the video game source material in a way that should satisfy both fans of the game and those who may not be familiar with it. 
What to expect of the Tom Holland-led 'Uncharted'
Tom Holland will portray a young Nathan Drake, pre-video game narrative, in a film that recounts how he came to befriend Sully (played by Mark Wahlberg). The game follows treasure hunter, Drake, who travels the world to uncover a variety of historical mysteries. In the video games, Drake is highly intelligent, skilled in combat, and he boasts a near-encyclopedic knowledge of history.
Victor Sullivan (Sully) is Drake's mentor and father figure in the franchise. Like Drake, he is skilled in gun battles and adept at star-based navigation. He picked Drake up as a wandering orphan in Columbia. 
The film will reportedly be a prequel to the games' primary saga. Thus, a younger version of Drake was needed for the movie. And, since the movie will depict the beginning of a relationship that the games do not fully explore, it should present a trajectory that is unpredictable for both Uncharted gamers and non-gaming enthusiasts alike.