Unearthed Keanu Reeves Interview Shows He Was His Harshest Critic at 22 Years Old
There are many beloved actors in Hollywood, but few are as iconic and interesting as Keanu Reeves. The star of major film franchises like The Matrix, Reeves has been a staple in the entertainment industry for decades and is showing no signs of going anywhere.
Unlike most celebrities, Reeves has been reluctant to embrace the trappings of his superstar status and prefers to live a very modest life, away from the spotlight whenever possible. Still, fans can't get enough of Reeves, and in a revealing unearthed interview, Reeves displays those humble tendencies for which he has become so famous. 
How old was Keanu Reeves when he started acting?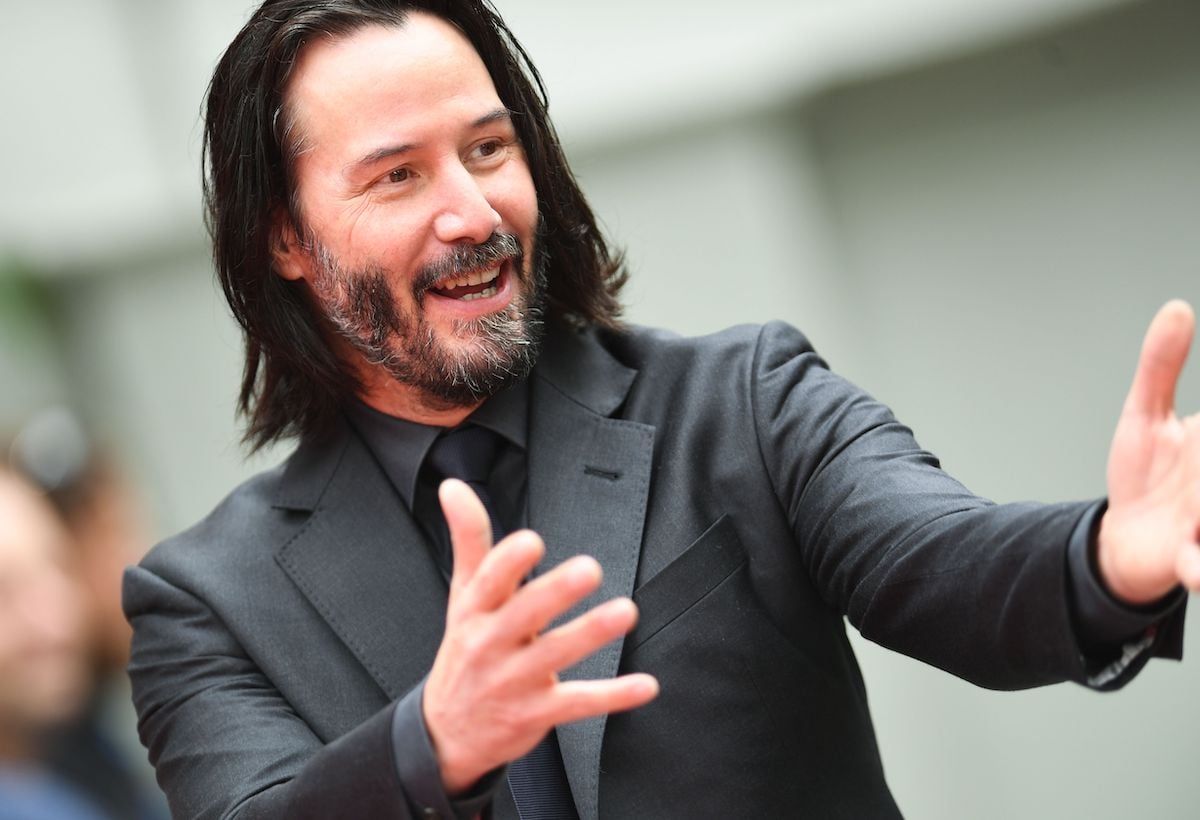 Reeves was born in Beirut, Lebanon, in 1964. When Reeves was only two years old, his mother and father divorced, with his mother relocating to Sydney, Australia, and later, to New York City where she eventually remarried. Reeves moved frequently and by the time he was 10 years old, he had lived in a myriad of different places.
One constant in Reeves' life, however, was acting — and when he was nine, he had begun performing in small stage productions. As a teenager, Reeves was active and showed early promise as an ice hockey player. However, it was acting that truly held his heart, and when he was 17, he dropped out of high school in order to pursue a career as an actor.
In the early '80s, Reeves struggled to gain a foothold in the entertainment industry, landing small roles in television and theater productions. He appeared in his first film in 1986, and it wasn't until 1989, in the film Bill & Ted's Excellent Adventure, that he really made an impact with viewers and critics, who appreciated his laid-back acting style. 
What did Keanu Reeves say about his acting when he was only 22?
It was around the time of Bill & Ted's Excellent Adventure that Reeves opened up to TheWrap about his skills as an actor. "Well… I don't know if I'm acting now," Reeves admitted to the reporter, when asked how long he had been acting. "I'm pretty bad," he claimed before he clarified that he's "OK, but I hate acting most of the time that I do it…I have other interests, but none as all-consuming as this godawful job."
When asked to describe the character of Ted, Reeves stated "I'm playing, like, a child of the universe. A babe in the woods. An insouciant young man." Reeves clearly didn't want to flatter himself — but it wasn't long after the release of Bill & Ted's Excellent Adventure that he shot into the stratosphere, putting an end to his relative anonymity and ensuring that he would have a much harder time avoiding the spotlight. 
Keanu Reeves went on to become a Hollywood icon
By the mid-90s, Reeves was one of Hollywood's biggest stars, thanks to the success of movies like Speed and The Devil's Advocate. While some critics didn't always appreciate Reeves' chill speaking style and general laid-back demeanor, most fans absolutely loved his unique mannerisms and cool attitude — and over the years that followed, he remained a huge star. 
These days, Reeves is still a huge celebrity, although, based on his humble attitude in interviews — an attitude that has remained consistent his whole life – he would probably describe his talents in much the same way as he did back in 1987.