'Unforgotten': 7 More British Detective Series to Stream Right Now
'Unforgotten' Season 4 is currently airing on PBS. If you can't get enough of British detective dramas, try streaming one of these seven shows, including 'Line of Duty,' 'Marcella,' and 'Broadchurch.'
Cassie and Sunny are back on the case in a new season of Unforgotten. The fourth season of the low-key detective drama is currently airing on PBS, with the detective duo (played by Nicola Walker and Sanjeev Bhaskar) trying to figure out how a headless, handless corpse ended up in a freezer dropped at a dumpsite.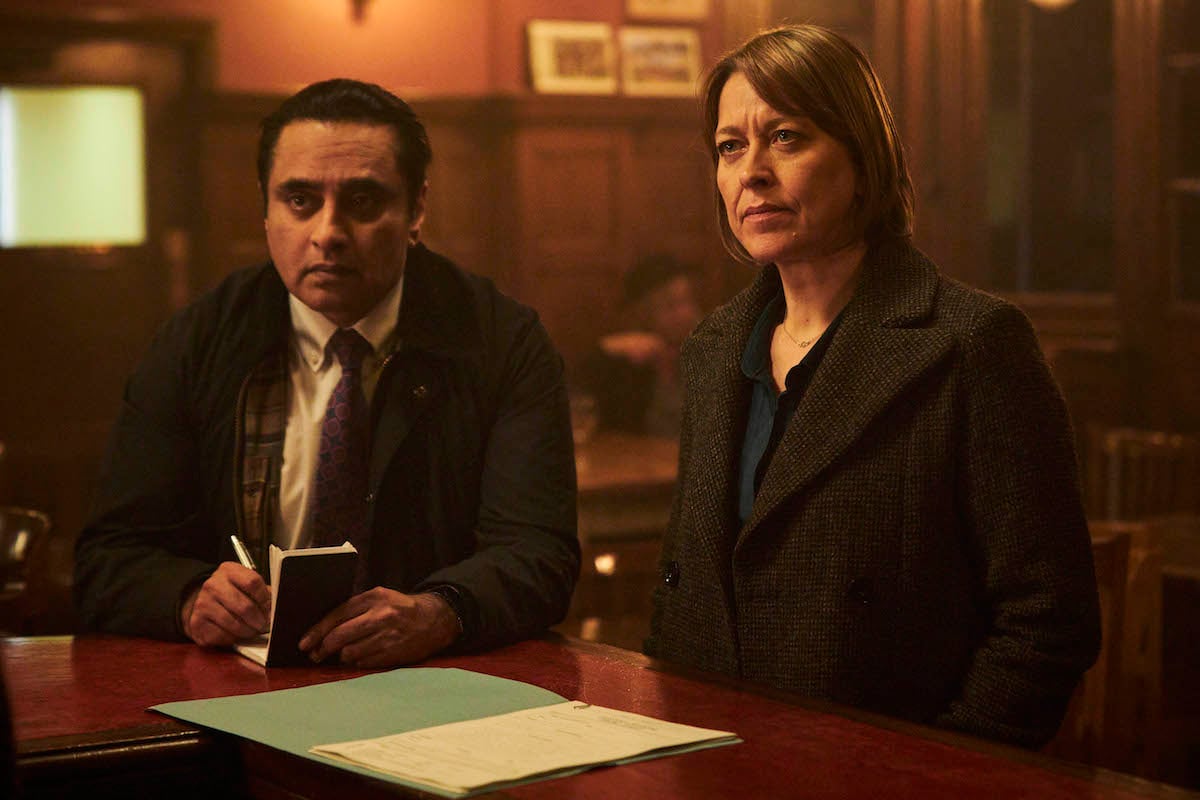 It will be a few weeks until the latest Unforgotten mystery is fully unraveled (the season finale airs August 15). In the meantime, you can continue to get your mystery fix by streaming one of these other British detective series.  
'River' 
Unforgotten's Walker plays another cop in this six-part BBC series from 2015. Stellan Skarsgård stars as DI John River, a London detective wrestling with guilt — and hallucinations — after the death of his partner, DS Jackie "Stevie" Stevenson. One season streaming on Amazon Prime Video.  
'Broadchurch' 
Olivia Colman is local cop Ellie Miller and David Tennant is outsider detective Alec Hardy in this series about the death of a boy in a seaside town. The twisty case ends up having surprising ramifications that reverberate throughout the close-knit community. Three seasons streaming on Netflix. 
'The Tunnel' 
Game of Thrones alum Stephen Dillane and Clémence Poésy team up in this border-crossing crime series. Dillane's a British detective called in to investigate when a body is discovered in the Channel Tunnel; Poésy is his French equivalent. This series is based on the Danish series The Bridge, which was also remade into an American series with the same name that aired on FX. Three seasons of The Tunnel are available to stream on Amazon Prime Video and PBS Passport.
'Happy Valley' 
Mare of Easttown fans will appreciate Happy Valley, which follows a no-nonsense female police officer (Sarah Lancashire) working in a Yorkshire community hit hard by the drug epidemic. Catherine's teenage daughter died by suicide years earlier. When Tommy Lee Royce (James Norton), the man who raped her daughter, is released from prison, Catherine becomes fixated on finding him. Two seasons available for purchase on Amazon Prime and iTunes. 
'Marcella'
In this series, Anna Friel is Marcella Backland, an ex-London detective whose personal life has gone off the rails. She returns to the police force when a new murder appears to have links to a case she investigated a decade earlier. Three seasons streaming on Netflix. 
'Line of Duty'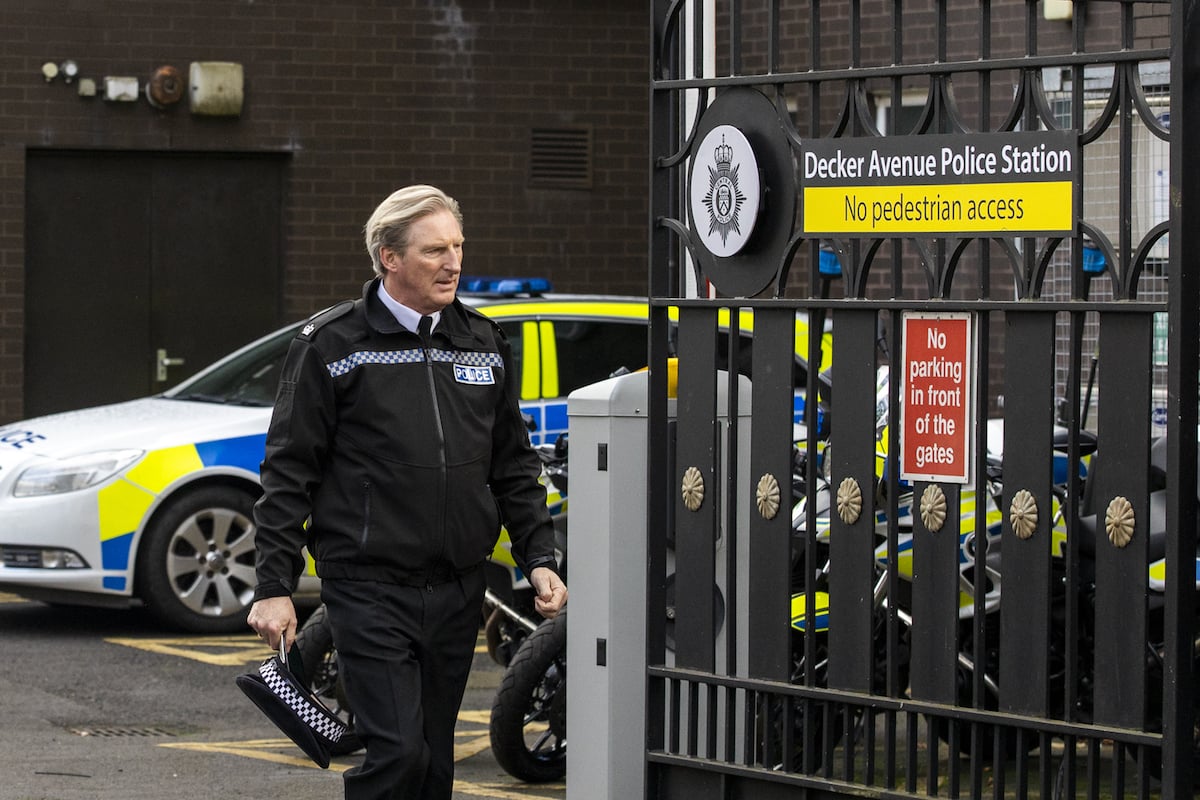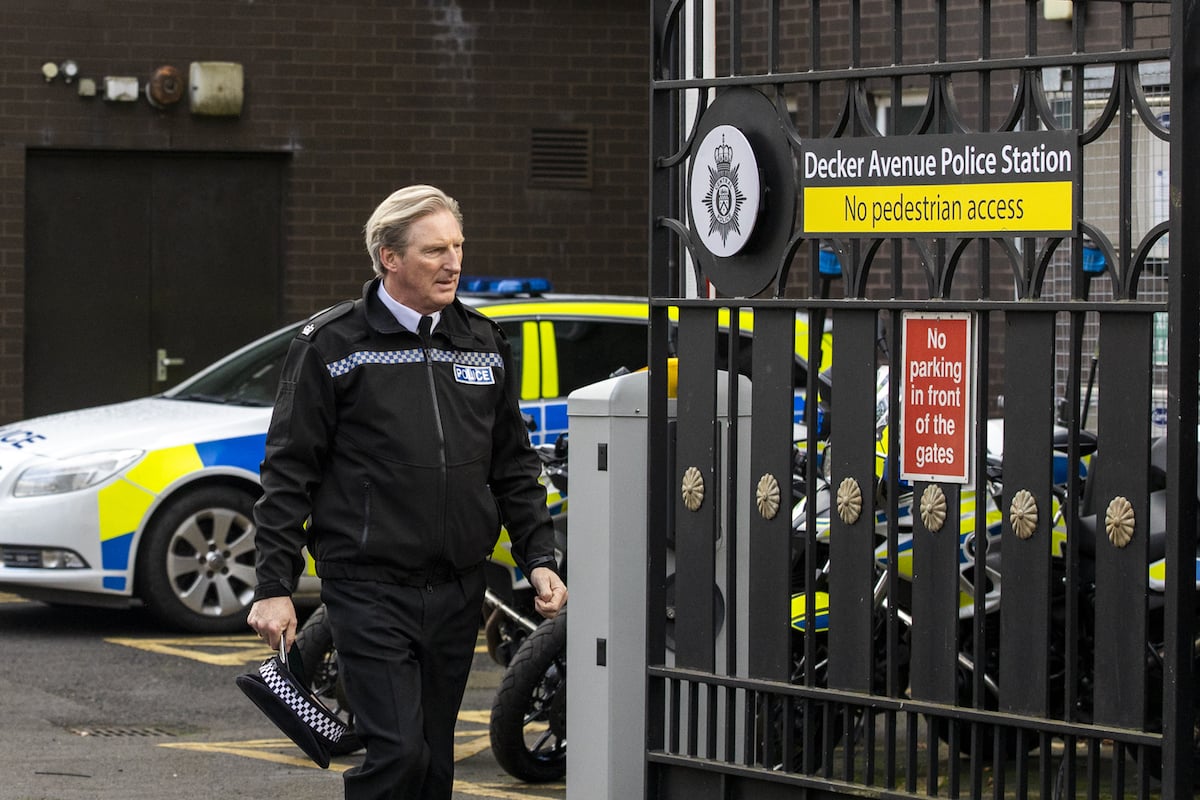 Good cops investigate dirty cops in this award-winning series that premiered in 2012. The New York Times called it "the best British police show since Prime Suspect." (That show, which stars Oscar winner Helen Mirren, is streaming on Hulu.) Line of Duty Seasons 1-4 are streaming on Amazon Prime Video, season 1-5 are available on AcornTV, and season 6 is streaming on BritBox. 
'Vera'
Oscar nominee Brenda Blethyn stars as DCI Vera Stanhope in his long-running (11 seasons and counting) British detective series, which is based on a series of novels by Ann Cleeves. Vera has a talent for solving crimes, even while she has her own demons to battle. Streaming on AcornTV. 
Check out Showbiz Cheat Sheet on Facebook!