'Unforgotten': Nicola Walker Reminds Us Where Things Stand With Cassie Stuart Ahead of Season 4
We're just a few days away from the premiere of Unforgotten Season 4. The British series follows a pair of London detectives — DCI Cassie Stuart (Nicola Walker) and DS Sunny Khan (Sanjeev Bhaskar) — who work together to solve decades-old crimes. New episodes begin airing Sunday, July 11 on PBS. 
Unforgotten last aired in the U.S. in 2019, so it's understandable if you're a little fuzzy on where we left off with Cassie and Sunny. Fortunately, Stuart is on hand to give us an update on where things stand with her character ahead of the season 4 premiere. 
Nicola Walker says Cassie was in 'quite a bad place' at the end of season 3 
In a video shared by the PBS Masterpiece Twitter account, Walker talked about her character's fragile mental state at the end of season 3.
"We left Cassie at the end of season 3 in quite a bad place," she says. "She has been away from work because the previous case took a huge emotional toll on her."
"We find Cassie still struggling to recover from the trauma that was visited on her," Unforgotten creator, writer, and executive producer Chris Lang adds.
As a reminder, season 3 ended with Cassie confronting serial killer Doctor Finch (Victoria's Alex Jennings). Finch confessed to killing multiple teenage girls, crimes for which he said he felt no remorse. 
"It's very hard for her to sit opposite somebody who was not asking to be forgiven," Walker says.
Not only must she confront pure evil in the form of Finch, but Cassie is also dealing with guilt stemming from a mistake she made during the investigation that led to death of an innocent suspect.
There's trouble on the homefront for Cassie in 'Unforgotten' Season 4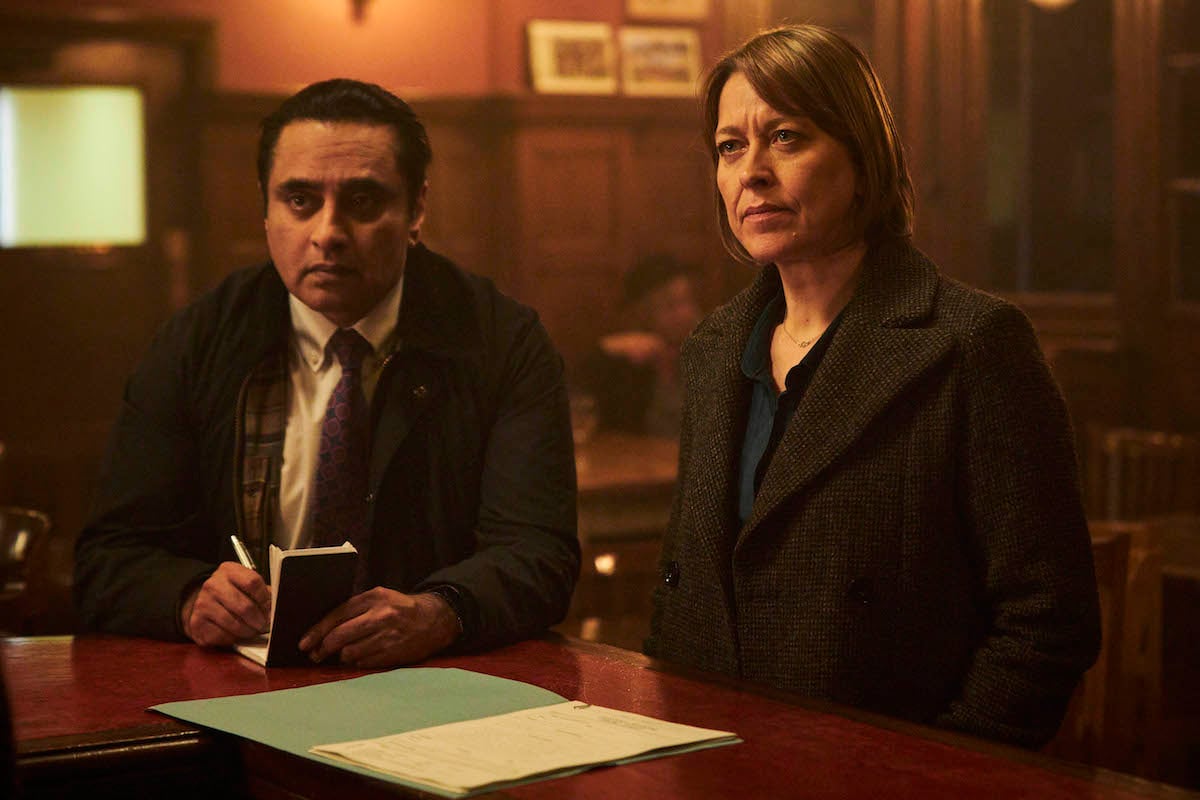 Aside from dealing with the emotional strain of her demanding job, Cassie is also facing challenges in her personal life. Her father (Peter Egan) began showing signs of dementia in season 3.
"Her father's becoming increasingly ill," Walker says.
Eventually, the pressure became too much. At the end of season 3, she stepped away from her job. 
"Cassie suffered a nervous breakdown and she has gone on sick leave from the police," Lang says.
That means that at the beginning of season 4, Sunny is left to continue on his own without his partner.
What to expect from next season of 'Unforgotten'
When Unforgotten Season 4 begins, Cassie has decided to retire from the police force. But a bureaucratic wrinkle forces her back to work after she learns she won't be entitled to her full pension. 
"It is awful, she is in a complete trap," Walker explained in a statement to ITV, which airs Unforgotten in the U.K. "Her entire career she has very dedicatedly given to the police force. She is angry and feels very betrayed and that's how she goes into this [season's] story."
As for this season's central crime, it concerns the dismembered remains of a young man who disappeared in 1990. The victim might have been involved in a drunk driving accident. Though the car's driver is now dead, four passengers who were in the car quickly become the focus of Cassie and Sunny's investigation.
Unforgotten Season 4 premieres Sunday, July 11 at 9 p.m. ET on PBS. 
RELATED: 'Unforgotten' Season 4: Premiere Date, Cast, and Everything Else We Know