'Unforgotten' Season 4 Finale Recap: A Heartbreaking Goodbye
After the cliffhanger ending of last week's installment of Unforgotten, it was clear that the PBS mystery series was going to end its season with a bang. But fans may not have been prepared for everything that went down in the Aug. 15 episode. Yes, we finally learned who killed Matthew Walsh. But the big reveal was overshadowed by a tragic twist involving one of the show's core characters. 
[Warning: This article contains spoilers for Unforgotten Season 4 Episode 6.]
Cassie is in bad shape in the 'Unforgotten' Season 4 finale 
The previous episode of Unforgotten left off with Cassie (Nicola Walker) getting T-boned by another car as she drove home from work, distracted and tired from a long day on the job. The extent of her injuries wasn't immediately clear, but it was obvious they were serious, possibly even fatal. 
The finale begins with a frantic Sunny (Sanjeev Bhaskar) racing into the hospital after he hears of Cassie's accident. He's soon joined by her family, including her father (Peter Egan), with whom she quarreled shortly before the crash. Cassie is in rough shape, but the doctors seem cautiously optimistic. For now, all everyone can do is wait until she's out of surgery and hope for the best. 
Matthew Walsh's murderer revealed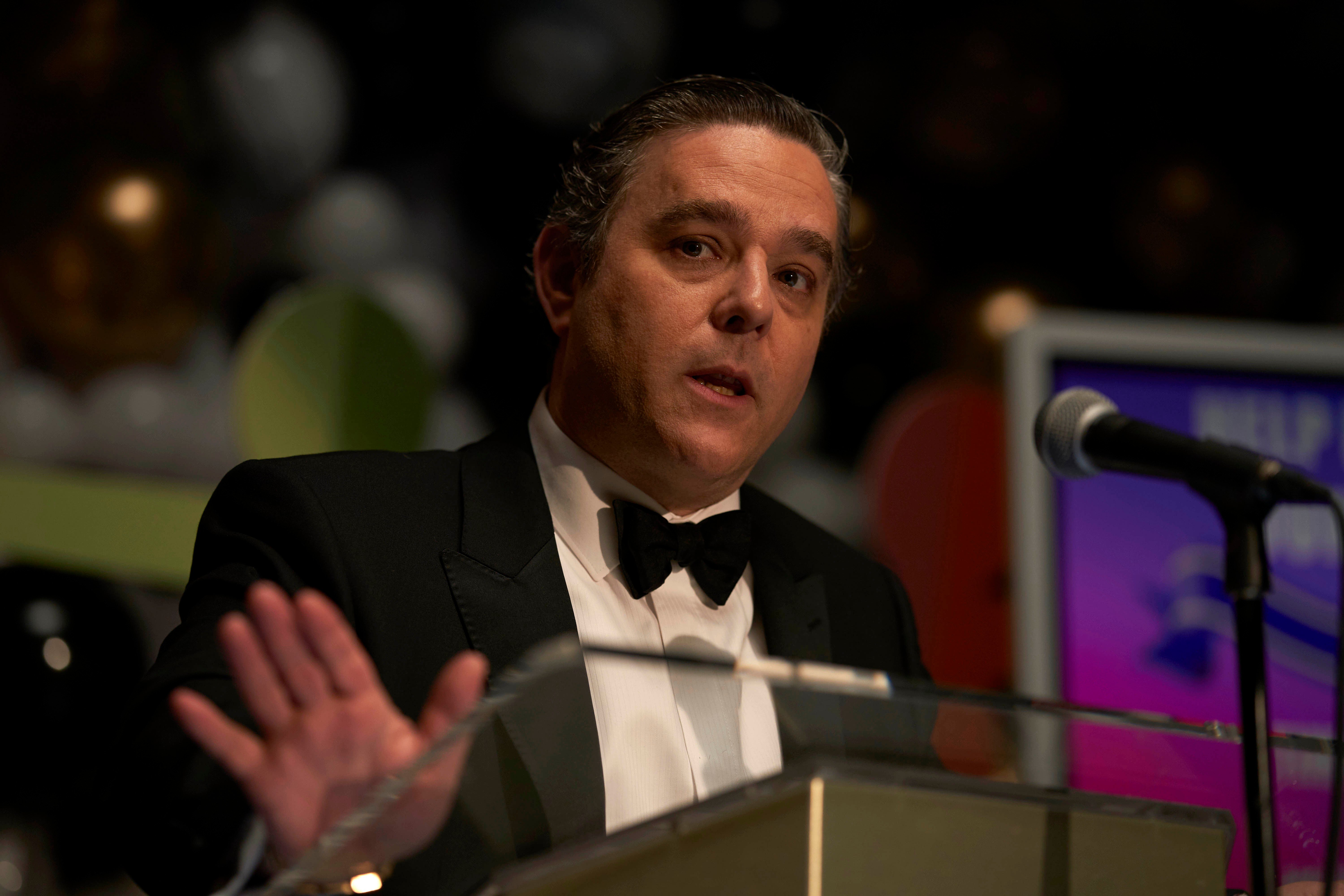 As Cassie fights for her life, the rest of her team soldiers on without her. Soon, they uncover several pieces of information that bring the circumstances surrounding Walsh's murder into clearer focus. We learn that Dean Barton's (Andy Nyman) brother Stephen was killed not long before Walsh died and that Barton has a secret bank account that links him to Ram Sidhu (Phaldut Sharma). Finally, DC Karen Willets (Pippa Nixon) tracks down the original owner of the high-end fountain pen found in Walsh's skull, who turns out to be Dean's later brother.
Eventually, Sunny puts all the pieces together. Stephen, he realizes, was murdered by a rival gang member not far from where Walsh was killed. Up until now, the volatile Ram has been at the top of the suspect list, but Sunny guesses that mild-mannered Dean is actually the killer. Walsh was likely involved in his brother's death, and Dean killed him out of revenge. 
What happened to the other suspects?
Dean is brought in for questioning. He eventually breaks down and admits he murdered Walsh. Dean discovered Walsh after he tripped and knocked himself unconscious while being chased by Ram, Rob Fogerty, and the others. 
"I did it. After what he did to Stephen. I stabbed him," he tearfully confesses.  
Dean's confession doesn't exactly let the other three suspects off the hook. All will be charged with interfering with the lawful burial of a body. Liz Baildon (Susan Lynch) has also lost her promising career as a police officer. Fiona's (Liz White) many lies have damaged her marriage (though perhaps not irreparably) and she'll probably go to prison for practicing therapy without a license. Ram has been implicated in Dean's cocaine smuggling operation and is also likely to spend time behind bars. 
'Unforgotten' ends with Cassie's death 
Like previous seasons of Unforgotten, this one ends with a measure of justice for the victims. It also highlights the crime's far-reaching impact on those involved, who are never painted as one-dimensional villains. On the one hand, Ram is a crooked cop who helped cover up a murder. But we've also seen him grapple with systemic racism and watched as he and his wife made a difficult decision about whether to continue a high-risk pregnancy. Dean is a killer and occasional drug smuggler, but he's also a devoted father and founder of a charity for kids. That he wasn't able to outrun his family's criminal past is a tragedy for everyone involved. Unforgotten reminds us that people are not always reducible to their worst moment. 
Investigating crimes also takes a toll on detectives, and that's never been more clear than with Cassie this season. Her return to the force happened under duress, and being back at work was draining (especially on top of having to deal with her father's dementia diagnosis). If she hadn't been compelled to return to the job, she would not have been in that devastating accident, which ultimately kills her. 
At first, it seemed like Cassie might pull through despite her injuries. But after the surgery, the doctors deliver the devastating news: She is brain dead. It's not entirely unexpected, but it's still a gut punch. It's followed by an emotional scene where her father sits on a bench outside the hospital replaying one of his daughter's final voicemail messages. The pain he feels at not being able to make amends before her death is palpable. Sunny arrives soon after with a spring in his step, eager to tell Cassie that they've nabbed the killer. But one look from her boyfriend John (Alastair Mackenzie) tells him the worst has happened. 
Sunny speaks at Cassie's funeral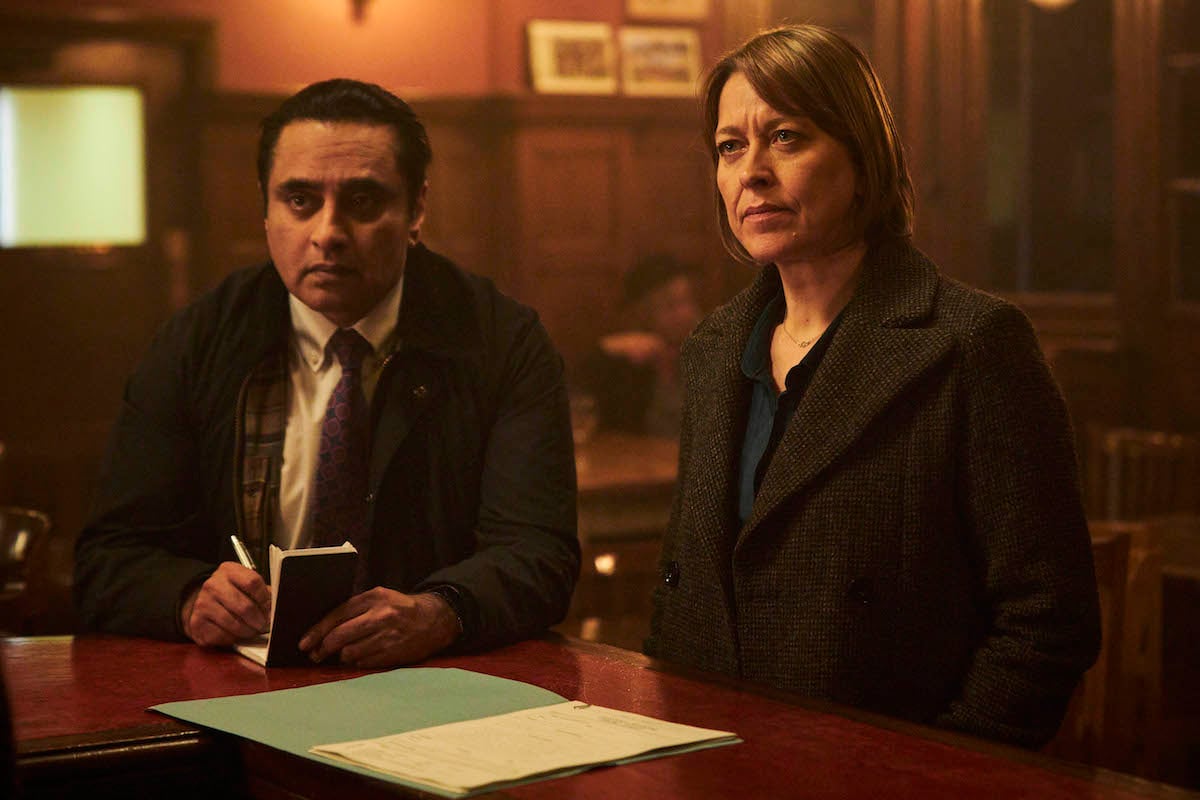 The episode ends with Sunny delivering a eulogy at Cassie's funeral as he places flowers on her grave. He pays tribute to her as a partner and a friend. Her fundamental decency "was precious and rare," he says. "Cass Stuart was my colleague. She was my mentor. She was my friend. And I loved her." 
It was a poignant ending to the latest season of a crime drama that has always been about more than just catching bad guys. Cassie's loss is devastating, but her legacy survives. (The show has been renewed for a fifth season.) Though it's hard to imagine Unforgotten without her, Sunny and the team will find a way to carry on, just as she would have wished. 
Check out Showbiz Cheat Sheet on Facebook!