An Upcoming Comic Book Movie Reportedly Took 45 Writers — but Which Movie Was It? Fans Have 1 Guess
Fans have their theories regarding which upcoming comic book movie took more than 40 people to write, but one film stands out among the rest.
Comic book movies, whether they're set in the Marvel Cinematic Universe or the DC Extended Universe, are all the rage nowadays. And thanks to the end credits that most movie-goers watch to see post-credits scenes, everyone knows numerous cast and crew members are behind the making of superhero films. However, one upcoming movie required a little bit more help when it came to the script.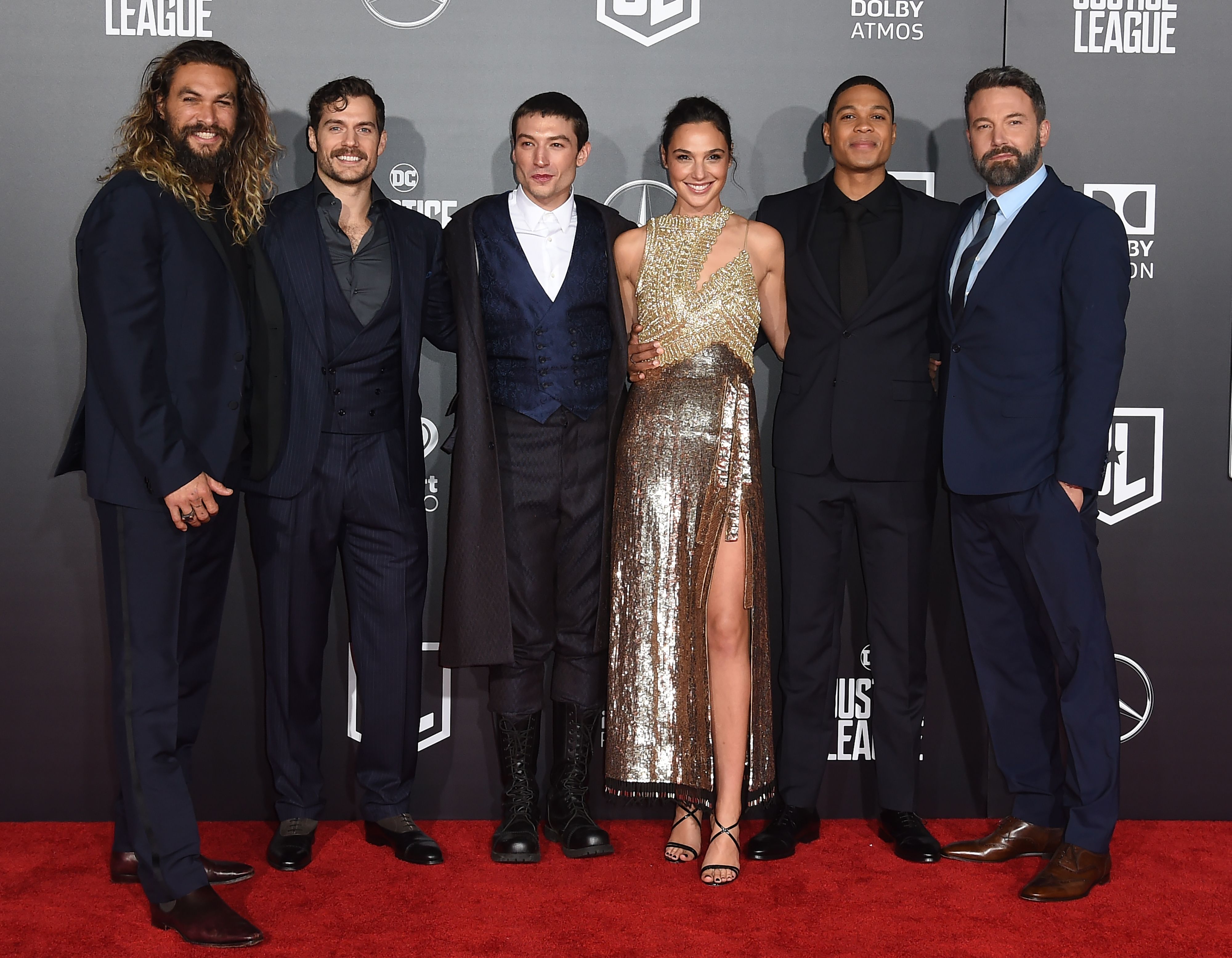 An upcoming comic book movie had 45 writers work on the script
According to a report from Deadline, a "high profile comic book movie," which will premiere in 2023, recently submitted its script to the Writers Guild of America (WGA). Films do this as a part of the screenwriting credit process.
A source informed the publication that 45 writers are attached to the project. These writers came and went at multiple different points during the development of the film.
However, according to the source, it's "basically impossible" that all 45 writers will get a screenwriting credit for the comic book movie. And for those who were wondering, 45 is an absurd number of writers for a film. But as Deadline points out, 20 writers or so is not uncommon. So which movie could this report be about?
Which comic book movies are premiering in 2023?
Across the MCU and the DCEU, multiple comic book movies are planned for release in 2023. Plus, Sony has a few films up its sleeve.
As for the MCU, Ant-Man and the Wasp: Quantumania premieres on Feb. 17, Guardians of the Galaxy Vol. 3 releases on May 5, and The Marvels is expected to arrive in theaters on July 28.
As for the DCEU, Aquaman and the Lost Kingdom premieres on March 17, The Flash races into theaters on June 23, and Blue Beetle releases on Aug. 18.
And lastly, Sony plans to release Kraven the Hunter on Jan. 13 and Madame Web on July 7. Plus, Spider-Man: Across the Universe arrives in theaters on June 2.
So which of these nine comic book movies' scripts has 45 writers attached to it? Fans have their theories, but there is one film that stands out among the rest.
Why fans believe 'The Flash' is the film with 45 writers
Most comic book movie fans believe The Flash is the culprit behind the Deadline report.
The film has been in "development hell" since the 1980s, and thanks to multiple director changes and the coronavirus (COVID-19) pandemic, Warner Bros. has delayed The Flash's release date numerous times. Plus, it doesn't help that star Ezra Miller has recently been going through many legal issues.
A fan posted on Twitter, "This has gotta be The Flash. It's one of 2023's biggest [comic book movies] and was in development hell for over 20 years." And one person replied, "Makes sense. I'm sure it had tons of rewrites, new drafts, and with different directors with their own vision. Definitely can see how The Flash can have 45 writers."
Unfortunately, fans might never know if The Flash truly has 45 writers attached to it. As mentioned above, it's highly unlikely that each writer would get credited.