'Vanderpump Rules': Randall Emmett Reveals Why He Won't Discuss His Feud With 50 Cent and Adds, He's Not 'Losing Any Sleep'
Randall Emmett from Vanderpump Rules had an epic and very public feud with 50 Cent over money Emmett owed the rapper. The feud went viral, especially when 50 Cent shared a text exchange where Emmett accidentally referred to 50 Cent as "Fofty."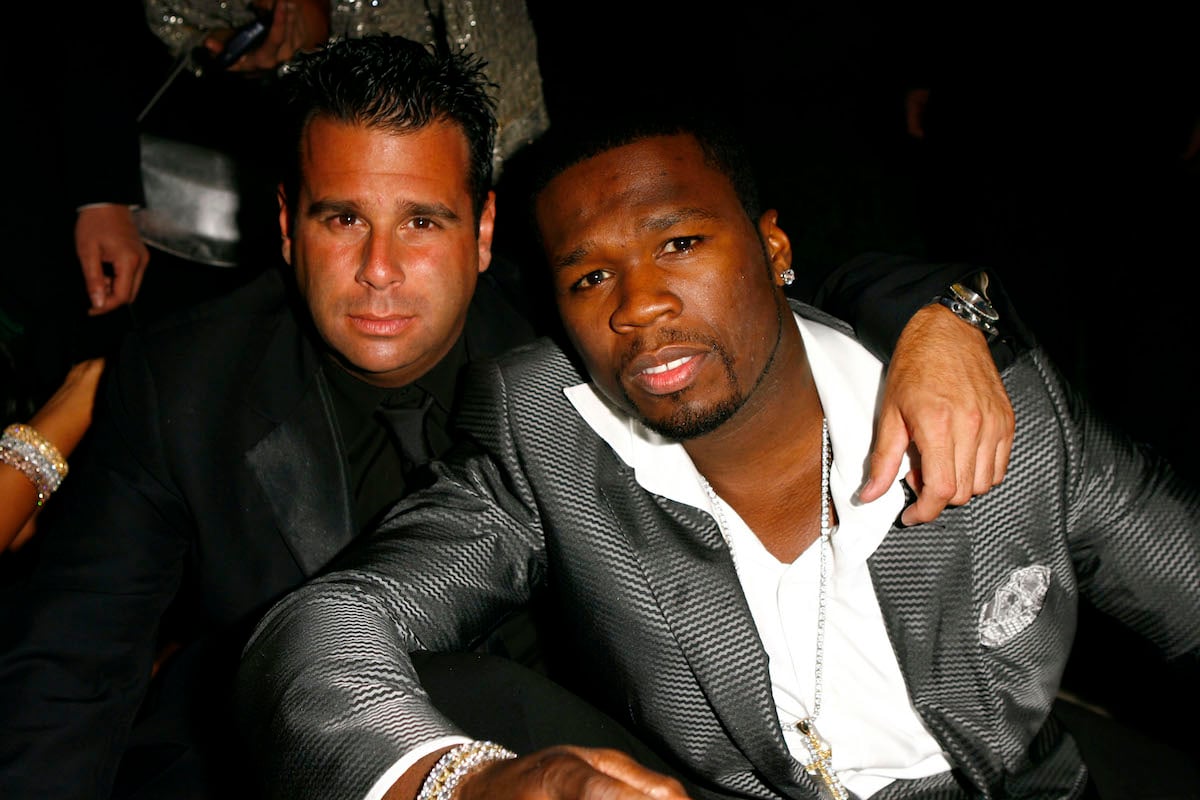 50 Cent cashed in on the error, printing t-shirts and watching the moniker become a hashtag. The former business partners resolved their beef, but the conflict still dogs Emmett today.
The feud reared its ugly head, once again when he appeared on the Behind the Velvet Rope with David Yontef podcast. That's when Emmett shared why he backs away from diving into it.
Randall Emmett wishes 50 Cent 'the best'
"I don't talk about it only in the respect that not as much anymore," he said. "But I just don't talk about it only because I wish him the best I do. People butt heads that happens."
"At the end of the day, he's uber-successful in what he's done and how he does it," Emmett said. "And I always will give him that respect. You know, I try to just, you know, do my thing. And I don't usually talk about it at all."
RELATED: 'Fofty' Adds Viral Fuel to the 50 Cent/Randall Emmett from 'Vanderpump Rules' Fire
Emmett and 50 Cent co-produced Starz series Power and other projects. "We did a lot of great things together, you know, in our relationship, over all those years," he said. "And I'll cherish all of those memories and learn from those things and, and move forward and he's moved forward."
No one is losing any sleep over the feud
Emmett believes 50 Cent has also moved on from the feud, which was sparked in 2019. "I don't think he's losing any sleep and I don't think I'm losing any sleep," he added. "I think that we both, you know … it was a public thing." As Emmett spoke, he struggled to find the right words to share about the feud.
Emmett continued to lavish 50 Cent with praise. "He's a very good businessman and a huge personality," he said. "And I admire what he's done with his career. And I'm happy to have been a part of, you know, the parts that I was involved [in]. Watching what he's continued to do is impressive."
RELATED: 50 Cent Is Cashing in and Having Fun with 'Fofty' Trend
The feud originally focused on 50 Cent laying into Emmett and his fiancé  Lala Kent. But it took a bizarre turn when Stassi Schroeder tried to defend her friends against the rapper. Emmett just laughed when host David Yontef brought up the exchange.
"Honestly, I usually just don't even comment," he laughed. "It's just one of those things, like, I really, I don't think about it. And I know that a lot of people thought about it were involved. But, you know, I just, I try to put one foot forward and do what I do." He then lumped more praise on 50 Cent for his new show, adding, "there's nothing more to say other than that."