'Vanderpump Rules': What Happened to Peter Madrigal? Fans Noticed He's MIA in Season 9
Vanderpump Rules is a popular reality television show that was created as a spinoff of Bravo's The Real Housewives of Beverly Hills. The series premiered on the network in 2013, and it's been in almost continuous syndication ever since. These days, the show is still going strong and has spawned several spinoffs of its own. Vanderpump Rules has introduced a few fan-favorite personalities to viewers over the years, and now, with the ninth season currently airing, many fans are wondering: What happened to Peter Madriagal? Keep reading to learn more.
Peter Madrigal has been a staple since season 1 of 'Vanderpump Rules'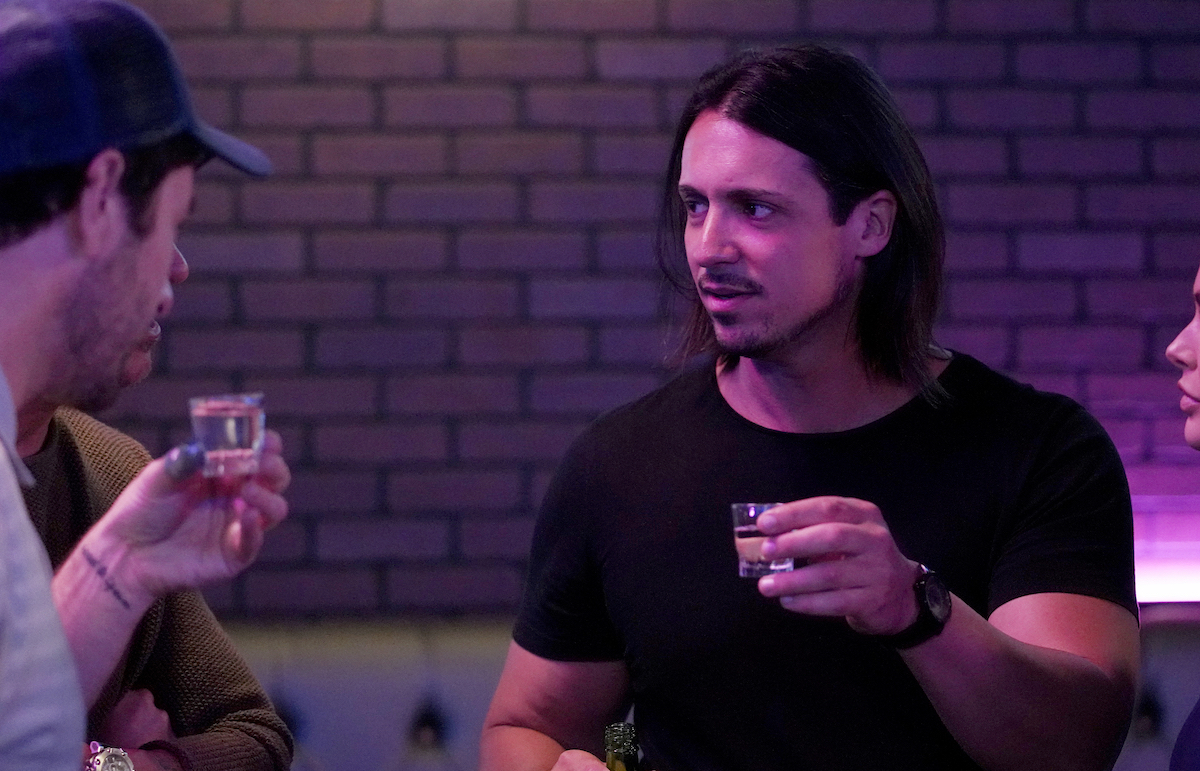 Peter Madrigal was first introduced to fans in the very first season of Vanderpump Rules. Madrigal, an original member of the SUR friend group, is also the manager of the restaurant itself. While he has never been one of the main stars of the show, he's a recurring cast member who has been part of many important plot lines.
Over the years, Madrigal has often been a hot topic among cast members, as well as viewers, due to his resemblance to the popular actor Johnny Depp — and for his numerous love affairs with various attractive women.
Season 8 of Vanderpump Rules saw Madrigal acting as a groomsman in Jax Taylor's wedding to Brittany Cartwright, as well as joining his fellow cast members on trips to several exotic places. Through it all, he has remained active on social media, connecting with his fans around the world.
However, the recent debut of the ninth season of Vanderpump Rules has seen a drastic drop in his screen time, leaving many fans to wonder what happened to Peter Madrigal.
What happened to Peter Madrigal?
So what happened to Peter Madrigal?
Season 9 of Vanderpump Rules recently debuted on Bravo, and many viewers have noted that Madrigal is barely on camera. Still, there's a very good reason for his drop in screen time. According to Screen Rant, he is definitely still involved with Vanderpump Rules. However, due to the fact that the ninth season doesn't have many scenes filmed at SUR, he's not had the opportunity to be onscreen as much. 
Madrigal is staying busy even though he's not actively filming for Vanderpump Rules. He has launched a podcast with his friends Rob Federic and Rob Schulte, plus he's still hard at work managing the restaurant, which remains one of his top priorities. 
Season 9 of 'Vanderpump Rules' is currently airing on television
Peter Madrigal might not be as present in Vanderpump Rules, but there's no shortage of drama in the hit reality show. Season 9 has focused on the cast as they mature and grow into the next phases of their lives — with many of them dealing with new parenthood and the evolving nature of their relationships. Some of the show's most dynamic power couples, including Jax Taylor and Brittany Cartwright, are no longer on Vanderpump Rules, which has created a new twist in the enduring reality series.
Series star Lala Kent opened up about the ninth season in a recent interview, revealing that fans will "be surprised to see the drama and what a huge storyline Scheana's fiancé Brock is. It used to be about sleeping with each other's boyfriends or like, you said this and you did that, and it's much deeper than that."
The future of the reality series is undetermined at this time, but die-hard fans of the show are no doubt on board for the latest evolution of Lisa Vanderpump and her team.
RELATED: 'Vanderpump Rules': Tom Schwartz and Tom Sandoval Cringe at Throwback Episodes and Which Episode Did They Think Would End the Series?