Vanna White Paid Tribute to Her Beloved Late Cat, Providing a Glimpse Into Her Private Family Life
Few know much about Vanna White aside from her 'Wheel of Fortune' gig. The TV personality keeps her life private -- at least, most of the time.
Vanna White is well known to pop culture fans as the co-host of the iconic game show Wheel of Fortune. She has been a mainstay on the show since 1982, and generations of viewers have grown up recognizing her face and voice. Although White has been in the spotlight for her entire life, most fans know very little about her personal life — and that's by design. White likes to keep personal matters low-key, rarely opening up about her life behind the scenes. However, fans recently got a glimpse of White's personal life when she took to social media to share a rare tribute to her late father– and her dearly departed cat, Stella. 
Vanna White recently paid tribute to her late cat
Vanna White is a well-known animal lover. She devotes a great deal of her time to helping charities that focus on improving the lives of animals. A 2009 interview with People Magazine details White's love for her pets, including her two cats, Kiki and Stella. "They think they're kids sometimes," she admitted. "They sleep with me every night
Sadly, Stella died in April 2022, at the ripe old age of 16. White's Wheel of Fortune co-host, Pat Sajak, helped White pay tribute to her late pet on air. He presented a video reel of some of Stella's greatest moments during an episode of the game show, including a sweet memory of Stella drinking from White's glass of water. 
White later took to Twitter to share the clip from the show. "My sweet Stella has gone to kitty heaven," she wrote. "I miss her so much. Here are some special memories of the 16 years we had together."
White prefers to keep her personal life out of the spotlight
White has mourned several losses this year. In early April, White shared on Twitter that her father died. "It is with great sadness that I tell you my 96 year old dad passed away peacefully this morning. He lived a full and happy life and will be remembered as one of the kindest and most wonderful human beings of North Myrtle Beach," White wrote. 
The photo is a rare private share from White, who lives a low-key life with her boyfriend, John Donaldson, and her two children, Giovanna and Nicholas, with her ex-husband. White was married to her ex, George Santo Pietro, from 1990 through 2002. While some fans may wonder if the host will tie the knot for a second time, she doesn't seem to be in a rush. "We've been together for eight years and it seems to be working so we're both happy, so in my eyes I feel — in both of our eyes — we feel married," she told Closer Weekly in 2019.
White has experienced tragedy in her life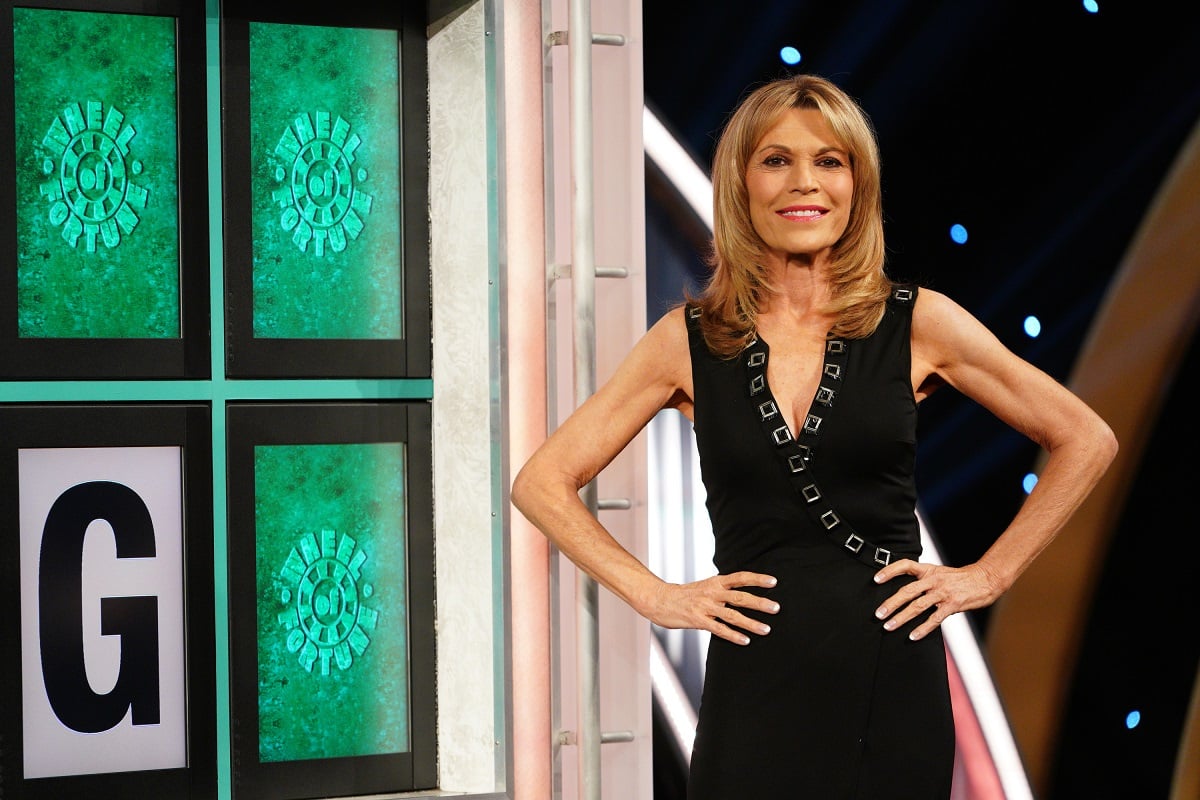 Despite her outward positivity, White has dealt with tragedy over the years. In the '80s, before her marriage to Pietro, White was engaged to John Gibson. The two were very much in love. But their romance ended in heartbreak when Gibson died in a plane crash.
Later, when White was married to Pietro, the couple experienced a devastating miscarriage. White even announced the pregnancy on an episode of Wheel of Fortune, only to lose the baby just a week later. Despite all the heartbreak that White has experienced over the years, she remains upbeat, never failing to entertain fans on Wheel of Fortune.