'Venom 2′ Director Andy Serkis' Acting Advice Will Change Your Perspective on Auditions
Venom 2 director Andy Serkis' acting career is, frankly, iconic. No one dominates the motion capture acting lane like he does. From Gollum in Lord of the Rings to King Kong to Star Wars, Serkis has played some iconic roles. Most recently, he directed Venom: Let There Be Carnage for Marvel. Between his acting and directing work, Serkis has collected a lot of wisdom over the years. He shared some of it with students at Coventry University this week. And Serkis' acting advice is something any aspiring actor will want to hear.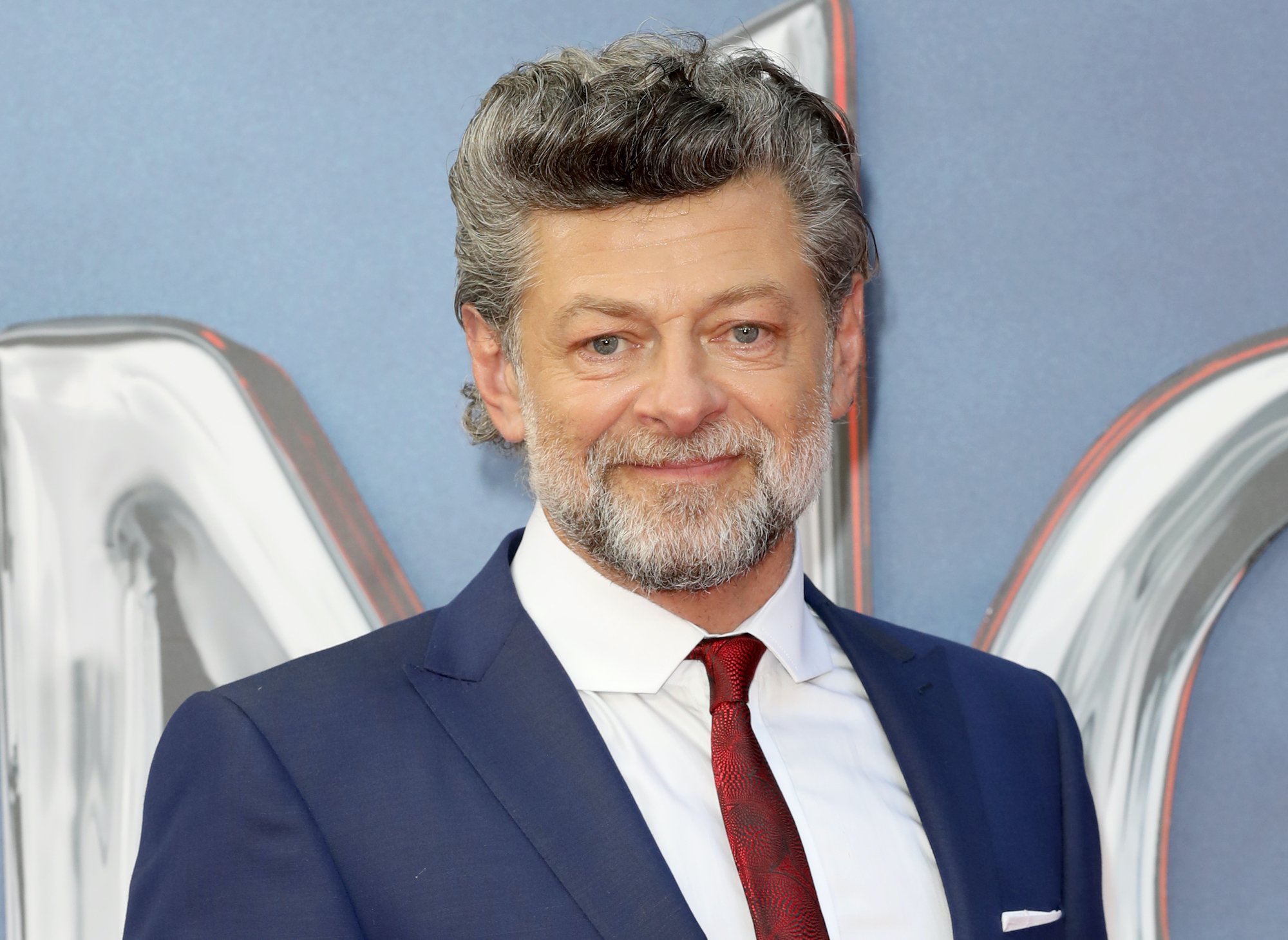 What movies has Andy Serkis been in?
Serkis' breakout role was Gollum in Lord of the Rings. The Fellowship of the Ring came out in 2001, but production on it had started in 1999. At the time, motion capture technology was only used for video games. Using the early tech on Gollum was a new frontier for film. And now, Serkis' filmography is basically a scrapbook documenting the progress of it.
Serkis reprised his role as Gollum in The Two Towers and The Return of the King. His first movie after the Peter Jackson franchise ended was 13 Going on 30. His next big motion capture film was 2005's King Kong. Serkis' other movies include The Prestige, the Planet of the Apes franchise, Jackson's The Hobbit movies, Avengers: Age of Ultron, Star Wars: The Force Awakens and The Last Jedi, Black Panther, and more. He also plays Alfred in Matt Reeves' The Batman, in theaters March 4, 2022.
RELATED: Andy Serkis Admits He Was 'Devastated' by Snoke's Fate in 'Star Wars: The Last Jedi'
'Venom 2′ director Andy Serkis' advice for aspiring actors
Serkis hasn't only acted. He has also directed a handful of films, the most recent being the Venom sequel. Between his work in front of and behind the camera, he's got a lot of knowledge to share. And he imparted sage wisdom to the film students of Coventry University during a trip to the school this week.
While visiting the school, located about two hours away from London, England, Serkis gave a piece of advice that could help actors reframe their mindset about auditioning. Every actor will tell you how the constant audition rejections can be draining on the spirit. But his comments give some hope.
"Recruiters and directors are waiting for you to be the one, they want you to be amazing," Serkis said during a Q&A with students. "You need to go in there thinking 'they want me.' And honestly, that goes a very long way."
Serkis has an ongoing relationship with Coventry and works with its chancellor, Margaret Casely-Hayford, according to a press release.
RELATED: Amazon's 'The Lord of the Rings' Series Breaking Major Tradition With Season 2
What movies has Andy Serkis directed?
Serkis has a lot of exciting projects coming up. Now that Venom: Let There Be Carnage is out, he'll soon be promoting The Batman. He also has a new movie out on Netflix, SAS: Rise of the Black Swan, which also stars Outlander's Sam Heughan and Ruby Rose. He'll also be appearing in the Luther movie starring Idris Elba, currently in pre-production.
Serkis has over 100 acting credits on IMDb. While his list of directing credits are shorter, it's certainly growing. He has directed Breathe, the TV movie The Ruins of Empires, Mowgli: Legend of the Jungle, and Venom: Let There Be Carnage. One of Serkis' first experiences directing was when Jackson had him direct the second unit on The Hobbit. He told Gizmodo:
"It cannot be underestimated the opportunities that [director] Peter Jackson gave me back in the day when he asked me to direct second unit on The Hobbit. As a director, I was literally about to make my first small movie with a handful of actors in two or three rooms. So that experience of shooting for 200 days on the second unit of a trilogy, that really set me [up] for all the things that I've made since."
Venom: Let There Be Carnage is now in theaters.