Victoria Pedretti Got Into Acting Because She Didn't Make Her High School's Musical
Horror hasn't had a lot of success in the television department, with a couple of hits here and there. But Netflix's The Haunting of Hill House and then The Haunting of Bly Manor are two examples of when horror absolutely can work on the small-screen. Victoria Pedretti is a major part of why they were such great successes. The Haunting of Hill House was her first professional job ever and her first job out of college, and she's been on a journey to be a professional actor for a while. And it's all (sort of) thanks to the fact that she didn't make her high school's musical.  
Victoria Pedretti said she struggled in school and auditioned for theater once she didn't make her school's musical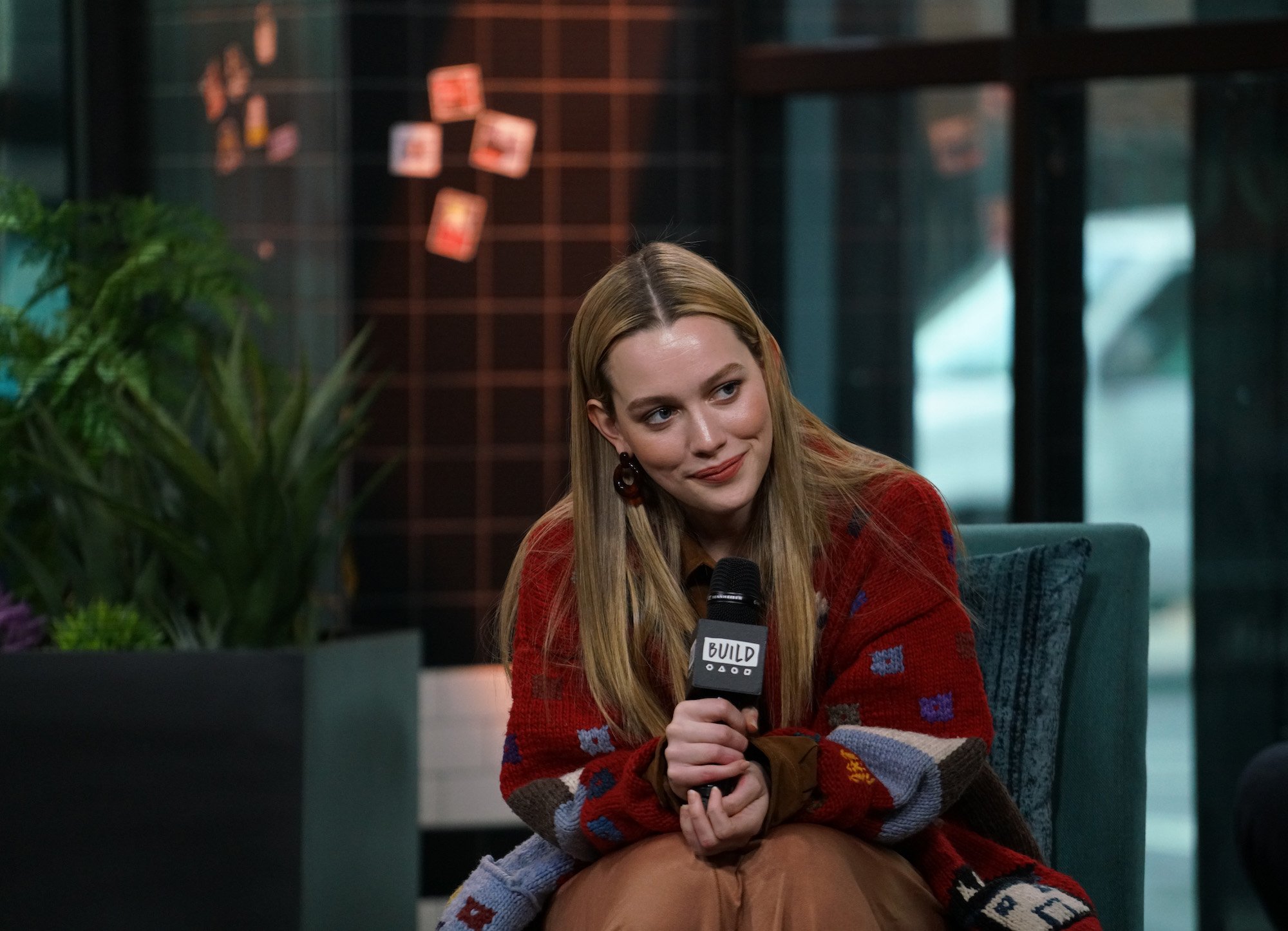 In an interview with Collider for the "Ladies Night" series on Oct. 16, Pedretti shared that she "always struggled in school" and said she wasn't "very good" at a lot of things. But she found that she was actually pretty good at acting. Once she discovered that, she kept going with it. But she originally didn't try to start with acting in theatrical plays but more so musical theater.
"I remember being in high school, not getting into the musical, and being like, 'Well I guess I'll do theater then.'" she said. "Boring, you know? There's no song and dance. Where's all the fun?"
But those were only her initial thoughts, of course. She said she really enjoyed theater and the impact she could have on an audience. 
"I ended up loving it," Pedretti said. "And having the opportunity to do things where people came up to me afterward and they were like, 'That affected me.' And I was like, 'Sh*t, really?' And that's a really great feeling, you know? Being able to make that kind of impact. So, it's kind of addictive at that point." 
Pedretti then went to college for acting as well
She told W Magazine in 2019 that her high school didn't have a big or flourishing theater department. So even though that's where she caught the acting bug, so to speak, it didn't stop there. She went on to study at Carnegie Mellon University's School of Drama where she really honed in on her skill. 
Pedretti told Collider that there were still times where others doubted her or when faculty in her college told her to pursue something else. They told her they didn't know if she was "cut out for this." But she knew then and there that acting was more than just a desire but something that, if you're good at it, you could succeed. 
"It wasn't just a passion, it can't just be like this is something I want to do I feel like it has to be something where you're like, 'And I'm capable. And I understand this,'" Pedretti said. 
She booked 'The Haunting of Hill House' soon after graduating, which opened the doors for Netflix's 'You'
Of course, as we all know by now, it worked out quite well in Pedretti's favor. She told Collider that she was living in New York City for a few months while she auditioned for roles right after graduating college. And it only took those few months for her to book The Haunting of Hill House with Mike Flanagan. 
She went on to have her first professional role as Nell Crain, the youngest sibling in the Crain family who unfortunately takes the brunt of the trauma from the haunted house the family stayed in one summer as kids. The show was a success and the anthology series went on to get a second season with The Haunting of Bly Manor. Pedretti starred in a more prominent role in that season as Dani Clayton, the American au pair who comes to look after two kids in a sprawling English estate. Bly Manor isn't as hungry for humans as Hill House was, but it's still a terrifying time for the inhabitants. 
The Haunting of Hill House directly led to Greg Berlanti seeing Pedretti and wanting her for the second season of You, starring opposite Penn Badgley. Pedretti told Collider that she wasn't getting a ton of roles because of Hill House, but that one did come her way because of her part as Nellie. 
While her time as Nell and Dani is gone and done, Pedretti is currently filming Season 3 of You, where she plays Love Quinn. And fans are dying to know about her unstable relationship with Joe Goldberg and the baby they have on the way.