'Vikings: Valhalla': Creator Jeb Stuart Has Plans Beyond Season 3
Vikings: Valhalla, the thrilling new spinoff of the History Channel's hit drama, Vikings, hit Netflix on Feb. 25. The show has already started production for the next two seasons. And as revealed by creator Jeb Stuart, may continue and go well beyond season 3.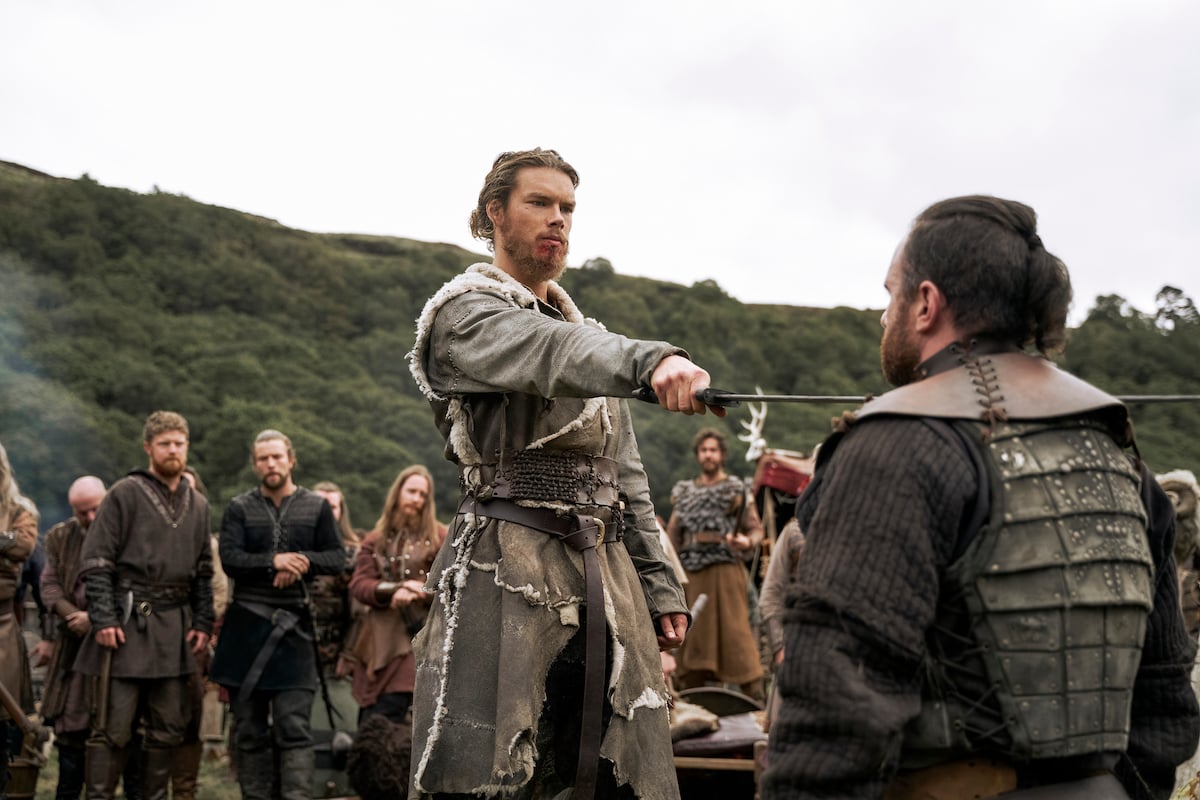 'Vikings: Valhalla' starts 100 years after 'Vikings'
Netflix's Vikings: Valhalla is a continuation of the Vikings story that picks up about 100 years after the History Channel series' finale. In a recent interview with Digital Spy, Stuart revealed that when he was approached by Vikings producer Morgan O'Sullivan about helming the project, he knew he wanted to advance the storyline to follow a later Viking era.
"[O'Sullivan] came to me and said that [Vikings creator] Michael Hirst was finishing up Vikings, but that they thought there was another part of the story to tell," Stuart said. "Michael felt that Vikings was the start of the Viking era, but the last half of the Viking era that was very different from his story."
"I was really clear that I didn't want to tell Vikings season seven," he added. "I was extremely excited about the project, so I found a place we could come in with this new series and share a lot of the great things that Michael had in his series but with a new cast, a new tone, and new pace."
Jeb Stuart has plans beyond 'Vikings: Valhalla' Season 3
The Vikings: Valhalla Netflix deal is for 24 episodes, which showrunners have divided into three eight-episode seasons. But Stuart wants to take the story even further. And he hopes to keep bringing the show back for more seasons.
"My story carries on past [a third season] and I would love more time to tell the full story," Stuart said in his chat with Digital Spy. "I would love more time to get to the fact that William the Conqueror puts an end to the Viking Age."
The showrunner noted that down the line, he wants to tell a story involving Harald Sigurdsson, which is connected to current characters like Emma (Laura Berlin) and Godwin (David Oaks). "I am hoping that audiences love Valhalla and this cast, who are a brilliant cast, and we get the chance to tell the whole story," Stuart added.
What will 'Vikings: Valhalla' Season 2 and Season 3 be about?
Vikings: Valhalla Season 2 finished filming in November 2021. And the third season will start production this spring.
Premiere dates have yet to be announced. But Stuart promises both seasons will deliver the thrilling action and drama fans are waiting for.
"I am just finishing the editing of the last episode of season two this week and I am dying to get it out there," Stuart told Digital Spy. "Season 3 [which begins filming in Ireland this summer] is very exciting and my Vikings get out of Scandinavia, so we have lots of great surprises and stories for season three."
RELATED: 'Vikings' Star Travis Fimmel Moved on From His Iconic Modeling Career – but Fans Can't Let It Go