'Vikings: Valhalla' Season 2 Expected to be Released in 2023, According to Netflix
Netflix has recently announced that Vikings: Valhalla has been renewed for seasons 2 and 3 following the massive success of season 1, with season 2 debuting next year. Interestingly, while the follow-up seasons have only just been announced, their presence was secured long ago.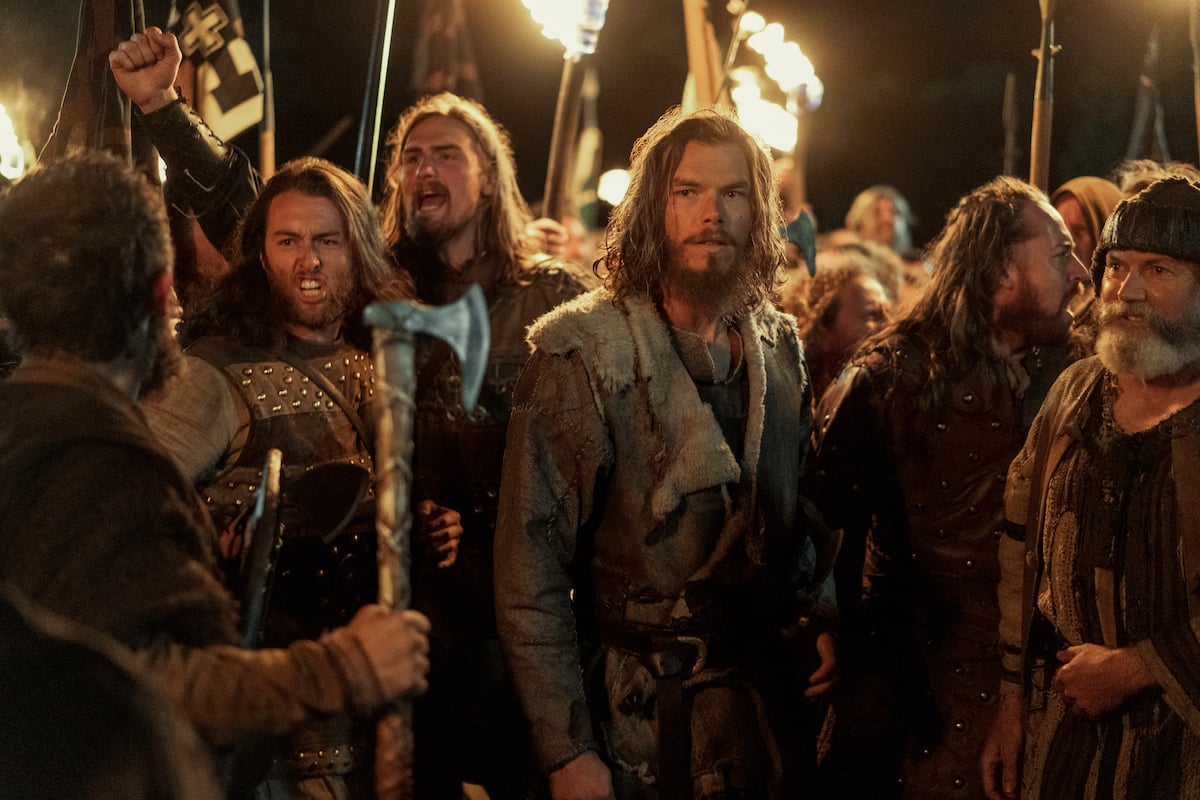 A sequel to the History Channel's Vikings, Vikings: Valhalla was ordered back in 2019 when Netflix secured 24 episodes in a bidding war, with eight episodes slated per season. Now, fans will be thrilled to learn that the series is "expected to return to Netflix audiences around the world in 2023" (via Netflix).
'Vikings: Valhalla' is the number 1 show on Netflix
Rising quickly into Netflix's coveted top 10, Vikings: Valhalla shot to the streamer's number one spot shortly after its debut. As a sequel to the hit show Vikings (which ran for six seasons), Vikings: Valhalla arrived on the scene with a built-in fan base and took viewers back to what Vikings: Valhalla show creator, Jeb Stuart tells Digital Spy was "a very cool time to be living."  
He went on to say, "It was a time when women could own property and divorce husbands and rule kingdoms, it was an egalitarian society, they didn't really have a word in their vocabulary for racism, and if you performed you could reach any height that you wanted." 
What will 'Vikings: Valhalla' season 2 be about?
When asked about Vikings: Valhalla season 2, Stuart replied (via Digital Spy) "I am just finishing the editing of the last episode of season two this week and I am dying to get it out there." Regarding the story, Stuart says that while the series' predecessor, Vikings, was about a time recorded mostly in myth and legends, "my part of the series is set when people were putting things down on paper, we have more stories and history written down." 
As such, history is guiding much of the story for Vikings: Valhalla. Season 1 cast included historical figures like Leif Erikson (Sam Corlett), Freydís Eiríksdóttir (Frida Gustavsson), and Harald Sigurdsson (Leo Sutor), and Vikings: Valhalla season 2 promises greater exploration by the famous warriors as they branch out into Scandinavia.
The Season 2 production team includes show creator, Jeb Stuart, Morgan O'Sullivan, Michael Hirst, Sheila Hockin, Steve Stark, James Flynn, John Weber, Sherry Marsh, Alan Gasmer, and Paul Buccieri. 
Vikings: Valhalla season 2 will also see the return of the series' season 1 director, BAFTA-winning filmmaker Niels Arden Oplev (The Girl With the Dragon Tattoo,) along with Hannah Quinn (EastEnders and Netflix's The Stranger), and Vikings director, Steve Saint Leger.
'Vikings: Valhalla' season 3 is filming this spring
As previously secured by the Netflix deal, fans also have Vikings: Valhalla season 3 on the horizon. With Vikings: Valhalla season 2 wrapping production in Ireland in November of last year, Vikings: Valhalla season 3 is likely to begin filming soon. Stuart said in a recent statement (via Netflix):
"Fans of Valhalla — THANK YOU to the millions of you who have watched (and rewatched!) Season One.  The numbers have been mind-boggling and beyond my wildest expectations. I'm thrilled to be able to confirm that we wrapped and are already editing Season Two and that production will start soon on Season Three. While the storylines for Leif, Freydis, Harald, Olaf, Canute and the rest of our amazing cast are secret, I can say without hesitation that their journeys will be even more epic than what you've seen so far. SKÅL!!!"